It's been 14 years but the wait is finally over. INCREDIBLES 2 Now in Theaters everywhere!
While in San Fransisco for the Incredibles 2 event, I had the pleasure of seeing a short bit of the movie. What I was able to see was so fun and.. well incredible. I have to wait a bit before I can see the whole film but I am super excited to see the rest.
Incredibles 2 picks up right from where the first Incredibles left off. Starting with the Underminer scene. Remember him?
"The Underminer Has Escaped" clip:
We also get to meet some new characters, the new villain, and of course find out what powers Jack Jack has.
I'll have more coverage on Jack Jack on Monday but in the meantime, here's a little snippet.
"Cookie" clip:
We've got a little role reversal in Incredibles 2. ElastiGirl has her chance to head out and be the "working mom" while Bob is the stay-at-home parent. It's so fun getting to see ElastiGirl in action…. and Bob attempting to handle Jack Jack. 😉
Take some time this weekend, grab the kids and head out to see Incredibles 2! I'd love to hear your thoughts.
Make sure you check out all of my coverage from the Incredibles 2 Event:
Wheres my Super Suit?
Glen Keane Exhibition at the Walt Disney Family Museum
Pixar Fest at Disneyland Resorts
Tour of Pixar Studios
Tour of the Pixar Studios Archives
Costume and Design for Incredibles 2
Animating Incredibles 2
Why the Long Wait for Incredibles 2?
The Inspiration Behind BAO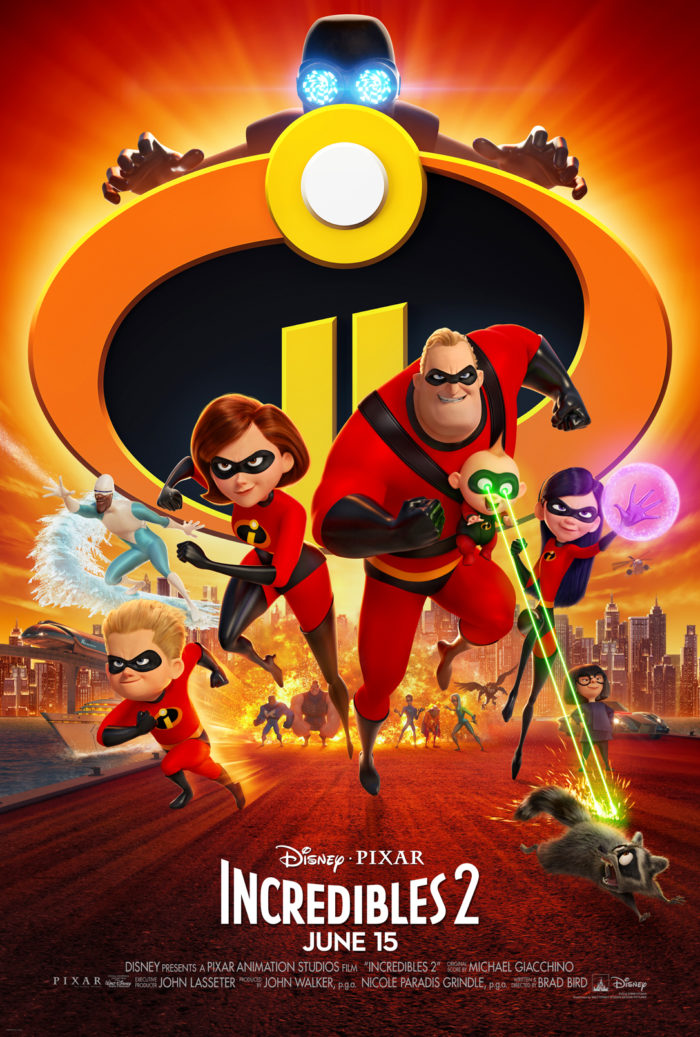 In INCREDIBLES 2, Helen (voice of Holly Hunter) is called on to lead a campaign to bring Supers back, while Bob (voice of Craig T. Nelson) navigates the day-to-day heroics of "normal" life at home with Violet (voice of Sarah Vowell), Dash (voice of Huck Milner) and baby Jack-Jack—whose super powers are about to be discovered. Their mission is derailed, however, when a new villain emerges with a brilliant and dangerous plot that threatens everything. But the Parrs don't shy away from a challenge, especially with Frozone (voice of Samuel L. Jackson) by their side. That's what makes this family so Incredible.
Like INCREDIBLES 2 on Facebook: https://www.facebook.com/PixarTheIncredibles/
Follow INCREDIBLES 2 on Twitter: https://twitter.com/TheIncredibles
Follow INCREDIBLES 2 on Instagram: https://www.instagram.com/theincredibles/
Visit the official INCREDIBLES 2 website here: http://disney.com/incredibles2
Buy INCREDIBLES 2 Tickets via Fandango here: https://www.fandango.com/incredibles-2-185805/movie-times
INCREDIBLES 2 is now playing in theatres everywhere!