Thank you to Disney for providing the tour of Pixar Studios Archives for coverage of Incredibles 2. All opinions are my own. Professional pictures photo credit: Pixar.
Pixar Studios Archives
Our visit to Pixar Studios also included a tour of the Pixar Studios Archives. Exhibitions archivist Melissa Woods and Archives Manager Juliet Roth were kind enough to give us a look inside and idea of what their job consists of.
After a movie is finished and we're all enjoying it in the theaters, the archivists begin collecting all art that was created for the movies. From the rough sketches and original concept art, to the paintings, sculptures and scripts.
As you can imagine, there is a lot of artwork over the time it takes to make these films. Lots of coffee and working over lunch. Some of that coffee and lunch ends up on the rough drafts. You may think that that wouldn't be "precious" enough to make it to the archives but it is. It may start out rough but the archivists work to preserve it all.
They have a 15,000 square foot facility that houses it all. It's amazing to see just how much history is in this one building. All of what makes Pixar Pixar.
These sculptures above are called maquettes. They are helpful to artists when drawing and animating to be able to see a 3D version.
All art is cataloged and stored. Collections do go out on loan to museums or in books and chronicles. Melissa travels with the collection while out on loan.
It's also amazing for when movies like Incredibles 2 are made and especially when there's years in between films. Creators, animators, etc can go to the Pixar Studios Archives and look up art from the first movie.
Such an amazing place with a full history of Pixar Studios.
Incredibles 2 is in theaters June 15!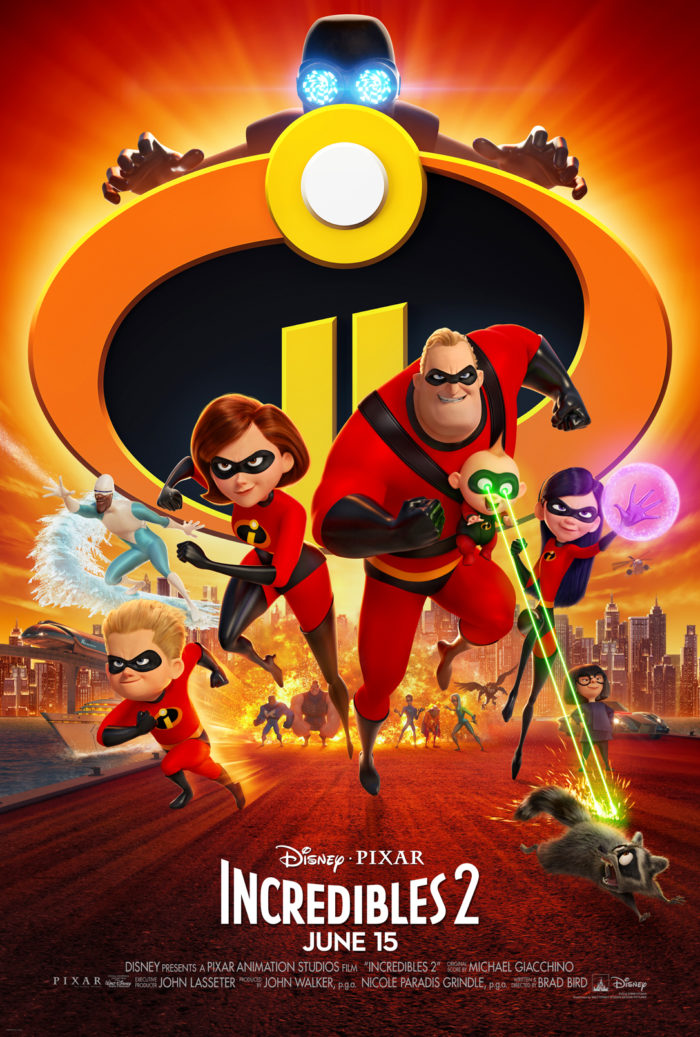 In INCREDIBLES 2, Helen (voice of Holly Hunter) is called on to lead a campaign to bring Supers back, while Bob (voice of Craig T. Nelson) navigates the day-to-day heroics of "normal" life at home with Violet (voice of Sarah Vowell), Dash (voice of Huck Milner) and baby Jack-Jack—whose super powers are about to be discovered. Their mission is derailed, however, when a new villain emerges with a brilliant and dangerous plot that threatens everything. But the Parrs don't shy away from a challenge, especially with Frozone (voice of Samuel L. Jackson) by their side. That's what makes this family so Incredible.
Like INCREDIBLES 2 on Facebook: https://www.facebook.com/PixarTheIncredibles/
Follow INCREDIBLES 2 on Twitter: https://twitter.com/TheIncredibles
Follow INCREDIBLES 2 on Instagram: https://www.instagram.com/theincredibles/
Visit the official INCREDIBLES 2 website here: http://disney.com/incredibles2
Related Stories:
Wheres my Super Suit?
Glen Keane Exhibition at the Walt Disney Family Museum
Pixar Fest at Disneyland Resorts
Tour of Pixar Studios