Need to know How to Dry a Wet Baseball Glove? Keep reading… It's baseball season! Yay!! I love it when baseball season comes around. My youngest son is big into baseball and would play year round if he could.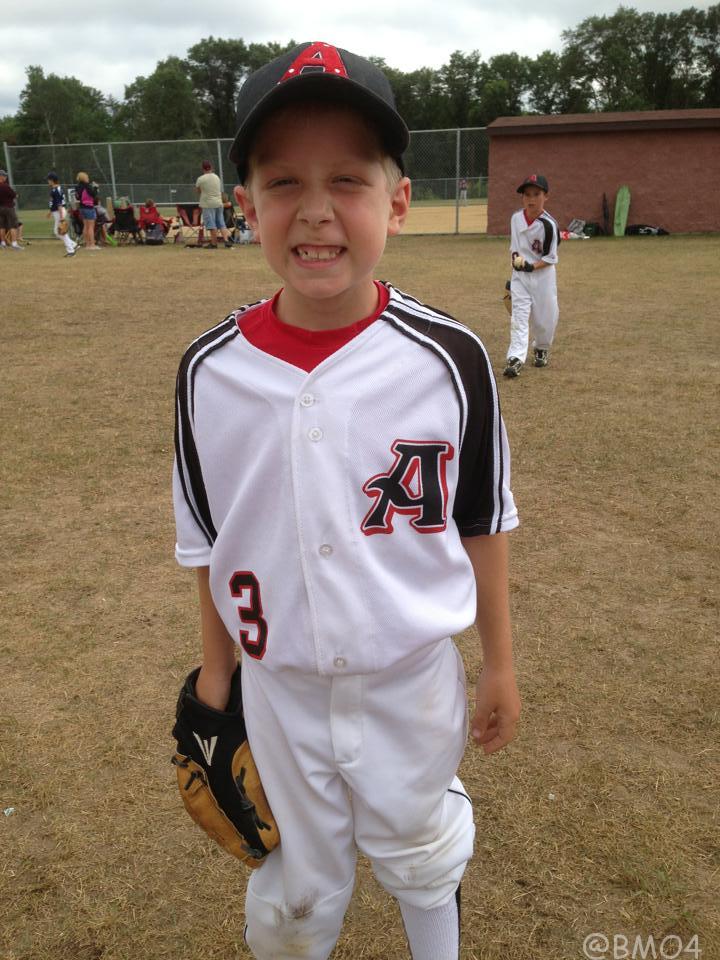 We take all the baseball we can get! Caleb's season usually starts in April, if the snow melts quick enough, and then his regular season ends beginning to mid-June. After the regular season, he does the traveling team which, depending on how many tournaments they play in, might take him through the summer. Last year we were lucky and found a fall ball league and then he also did a winter indoor baseball camp so he's almost playing year round.
I did a guide on Ebay talking about the Must Have Baseball Gear. First on that list is a glove. Can't play baseball without a glove right? With my son being the only lefty in the family, we don't have the hand-me-down option. I've had to buy him a few gloves as he has grown over the years. Buying a good glove can get expensive. I've actually lucked out a few times and found great gloves on clearance.
But now to what this post is actually about… how to dry a wet baseball glove. And how do I know about this subject you ask? Yep, Caleb left his glove out in the rain. It's SOAKED! So short of buying him a new glove, how will he play the rest of the season? He's still got the traveling team season and fall ball to get through.
I'm guessing this happens quite a bit. Gloves get left out in the back yard and it rains or sometimes games are played through the rain. I know we've played a few in the rain. As long as it's not down pouring or lightening, the game continues. Which makes for wet gloves.
I stopped into a few sports stores and got a few different ideas. Some suggested the method we're using, others suggested putting the glove on a boot dryer or in a convection oven on the lowest setting. Since I didn't really want to mess around with a singed glove and didn't have a boot dryer, I tried this method:
How to Dry a Wet Baseball Glove
1. With a clean towel, pat the inside and outside of your glove soaking up as much moisture as you can.
2. Cover with a good glove conditioner. We used the Nokona glove conditioner.
3. Let glove sit in an open, dry indoor location out of sunlight or a heat source. The conditioner will help pull the moisture out of the glove. Monitor and pat with a dry towel as needed.
4. If the glove needs re-shaping, you can place a baseball in the 'pocket' and wrap with a rubber band. Otherwise, if leather is still stiff, repeat the conditioning step and then just keep working the leather.
Hope that helps! It's not the quickest solution but probably the best for the glove. Since Caleb's glove is very soaked, it's going to take awhile to dry. Thankfully he also has a catcher's glove so he may be finding himself playing catcher until his regular glove is dry. Next topic I may be covering is how to clean white baseball pants. 😉
Topic: How to Dry a Wet Baseball Glove