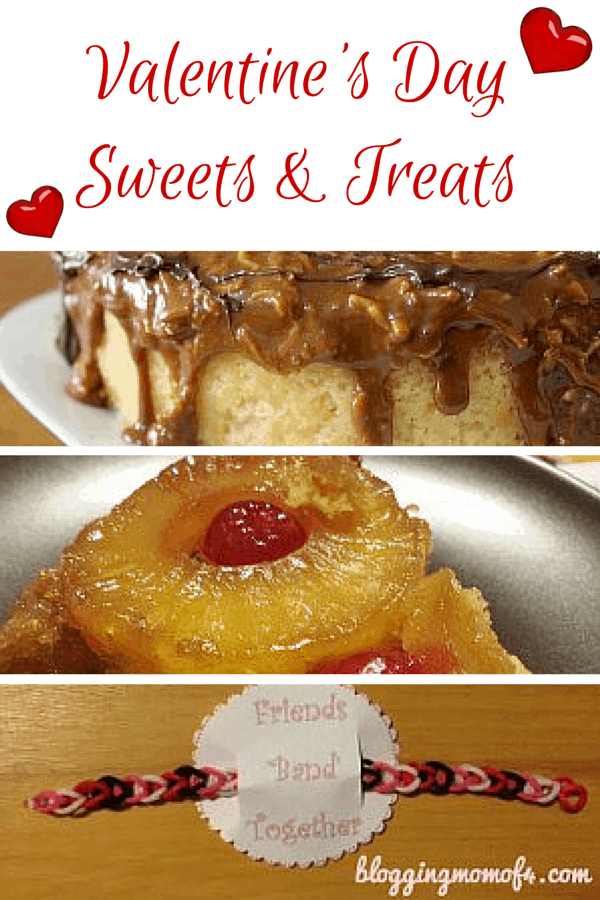 Valentine's Day is coming up soon! Do you plan anything special and go out or do you do something nice at home? Either way, I think you can plan something special without breaking the bank.
For us, we try to have a date day or night out and then we also do something with the family. Our kids love to do something special together. My husband and I have already treated ourselves to a night out. We don't always feel the need to celebrate on the exact date, just as long as we can spend some alone time together is enough for us. Then we'll do something nice with the kids on Valentine's Day so we can all enjoy time together.
To help you out with a few ideas to celebrate your Valentine's Day, I grabbed a couple of fun recipes from my blogger friends to share with you. Both look yummy. If you have a special day with the family, make up one or both of these yummy deserts. I also have a great, easy DIY Valentine's Day gift that you can give your kids. Rainbow or Crazy Loom band bracelets are definitely the rave right now. If your kids are making them, it's an easy craft for them to whip up and give to each other. Encourage them to find out what their sibling's favorite colors are and have the bracelet be special.
Valentine's Day Sweets & Treats
Saving You Dinero – Samoa Bundt Cake
Simply Sherryl – Skillet Pineapple Cake
Blogging Mom of 4 – Valentine's Day Friendship Bracelets with Printable PDF
How are you celebrating this Valentine's Day? Whatever you do and wherever you are, here's hoping it's a wonderful day! Enjoy!