I participated in an Influencer Activation on behalf of Influence Central for Living Proof. I received product samples to facilitate my review and to thank me for my participation. #MC #sponsored
For the last four weeks I've been using Living Proof products.
Here's my original post about the Living Proof Challenge that I was undertaking.
When I started the challenge, my hair was dry and over-processed. What I must do to my hair to get rid of the grays. Aye aye aye!
This is my BEFORE:
(now keep in mind that I actually got it colored after taking this photo so it was even more like hay).
Let me tell you, I have been LOVING Living Proof. My hair is now soft and managageable vs. the hay that it started out as. Truly all thanks to Living Proof. I am being completely honest that I LOVE these products.
As a busy mom, I also love that I don't have to wash my hair daily. With the Living Proof PhD line, your hair stays cleaner longer so that you're not washing as often. That saves a ton of time!
This is my hair now after 4 weeks of Living Proof.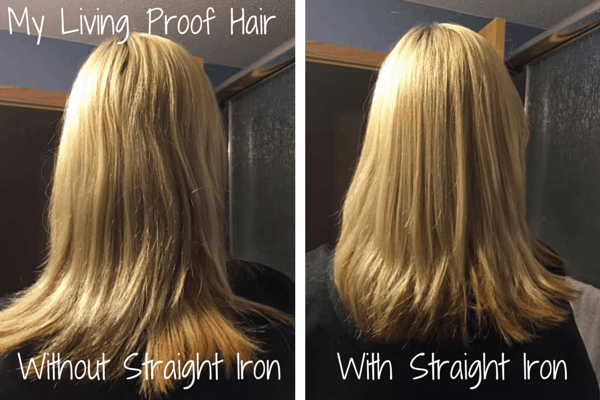 And really, I don't think it actually took a full 4 weeks to make a difference in my hair but the longer I used it the better my hair looked and felt. It's so much easier to have that Perfect Hair Day when using Living Proof.
Do you have hair that you like to process or is feeling a bit dry lately? Then try out Living Proof. It's amazing. And now through November 8th, with an order of $20 or more, you can enter the exclusive code "NOV2014" to get a free Perfect hair Day (PhD) 5-in-1 Styling Treatment in travel size. With this order you will also receive free samples and free shipping!
Need some styling tips? Check out this styling video featuring PhD with Jennifer Aniston's stylist.
You can also find more tips from Living Proof on Facebook, Twitter @LivingProof, Pinterest and Instagram.