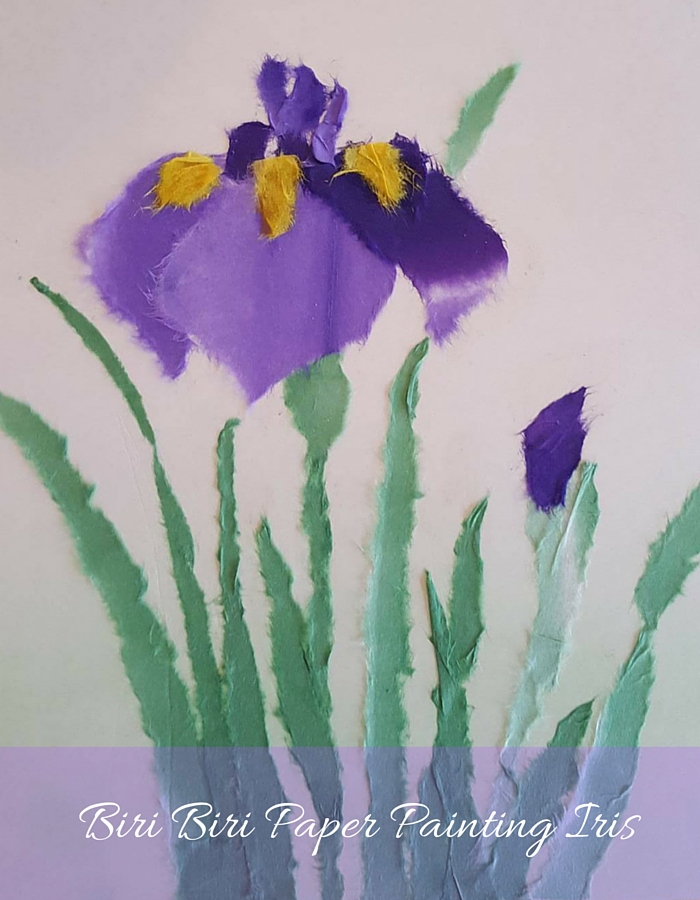 Oh my goodness! We have had so much fun creating beautiful art with U-CAN Biri Biri kits. They just turn out so beautiful. Whether you are an artist, have a lot of creativity or none at all, anyone can create these beautiful masterpieces.
We've tried out four different Biri Biri kits now. This last one is the Iris. Just beautiful.
Let's recap.. the first Biri Biri kit that we did was the Roses greeting card. I thought that one was fairly easy to do but you're working with small pieces. It didn't take us long to create and we now have a beautiful, DIY greeting card that we can send.
Next we moved on to the Cherries greeting card. This one, we played with different colors and shadings of the washi paper. Each card is going to come out very unique depending on where you tear your washi paper. Still a fun, relatively easy design where you can play with your creativity more.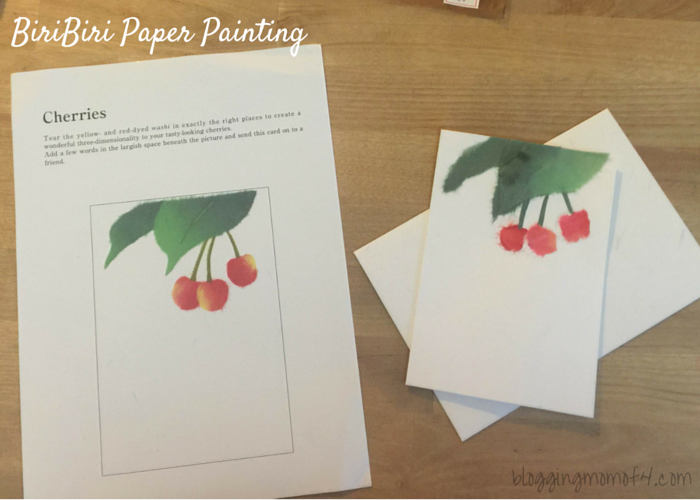 Abbie, my oldest daughter, tackled the Teddy Bear next. This one involved a lot more layering. I think the best lesson we learned with this one was to experiment with different tearing methods. That makes a big difference with your designs.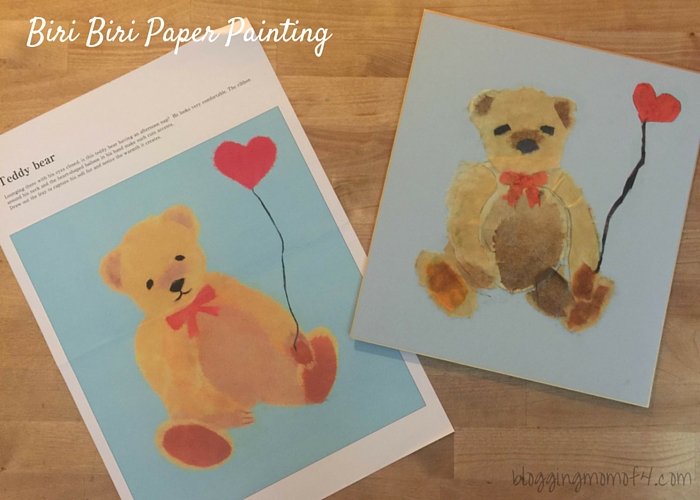 Finally, Abbie also tackled the Iris. This is just beautiful. I love the colors on this one. I think all of the flower kits turn out so pretty. Definitely the most like a painting. This one needed a lot of small, detailed work.
Feeling intimidated? Don't be! There are instructions to help you out but if you need or want additional help, The U-CAN Learning Method provides crafters with access to video tutorials and solutions to common issues that can pop up while creating Biri Biri collages.
Want to try your hand at paper painting? Follow this link, purchase a Biri Biri set and get crafting!!
For a limited time, U-CAN is giving away free trial kits! All you have to do is click on this link to get a complimentary Biri Biri trial kit mailed to you … at no cost!
Have fun, take pictures and show me your creations!