I recently worked with Smithfield Bacon and made these Egg and Bacon Bites for a social promotion. I wanted to post the recipe here too since it's such an easy breakfast to make.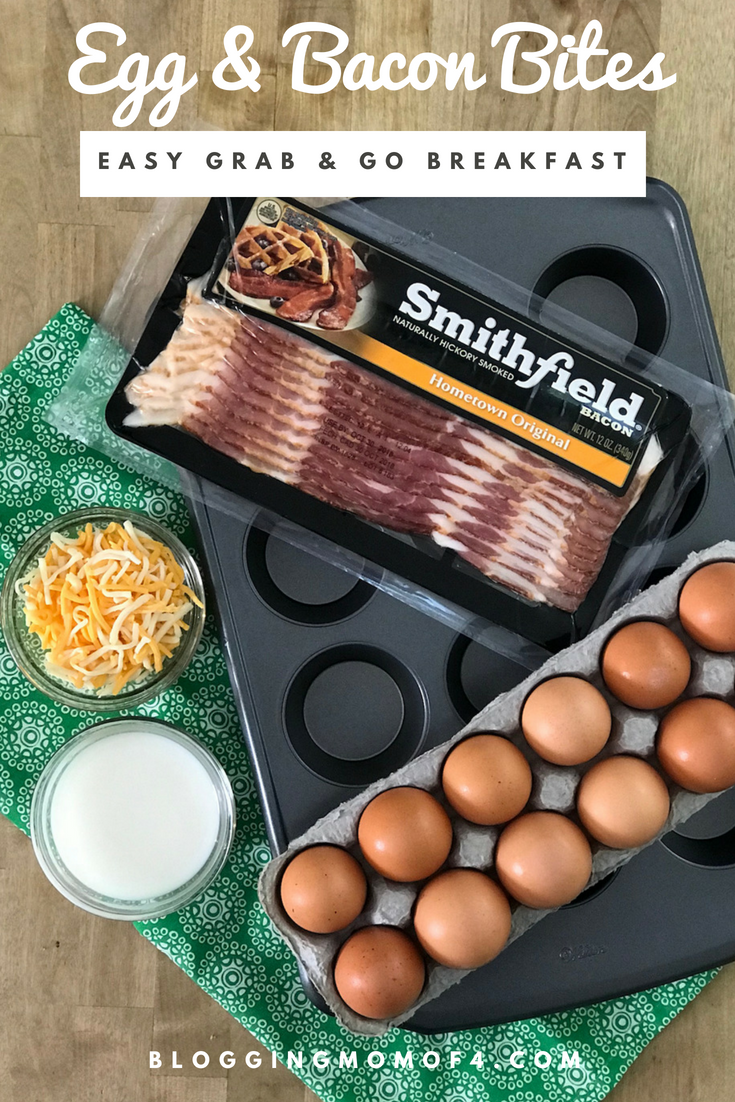 Let's get right to the recipe and then you can read below for additional information.
Egg and Bacon Bites – Easy Grab and Go Breakfast [Keto Friendly]
Egg and Bacon Bites – Easy Grab and Go Breakfast
Ingredients
1

doz eggs

1/4 -1/2

cup

milk or heavy cream for keto

6-8

slices

of bacon

Additions: shredded cheese

veggies
Instructions
Whisk together eggs and milk or heavy cream.

Grease muffin tins. Evenly pour egg mixture in each cup. Add bacon and any additional toppings.

Bake in a 350 degree oven for 20-25 minutes until done.

Cool then store in an airtight container in the refrigerator.

Re-heat in the microwave in 30 second intervals until heated through.

Enjoy!
I hate to acknowledge it but back to school is almost here. Which means summer is coming to an end. I love summer but by the time we hit August, I'm starting to be ok with fall coming. It's just the winter part that comes after fall that I dread. I digress.
With fall, comes back to school. Our mornings get busier. With busy mornings, sometimes breakfast gets missed. With a little of prep over the weekend, you can make these Egg and Bacon Bites and have an easy grab and go breakfast for the weekdays.
These egg and bacon bites are made like you would make scrambled eggs. Just eggs and milk. The great news is that these are also Keto friendly. All you need to do is substitute the milk for heavy cream. Whisk up your eggs and milk (or heavy cream) and pour into muffin tins. Then add your bacon, shredded cheese, tomatoes, onions, spinach, etc etc. Whatever you and your family like.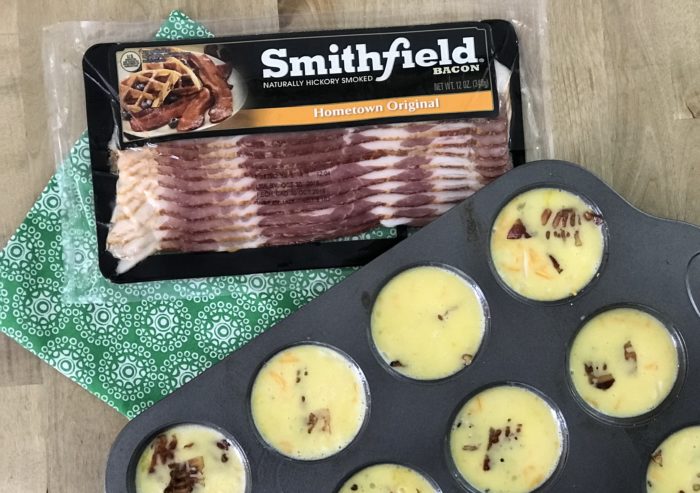 Bake in the muffin tin for 20-25 minutes in a 350 degree oven. Once cooled, store in an air tight container in the refrigerator. Reheat for breakfast in the microwave. Super simple!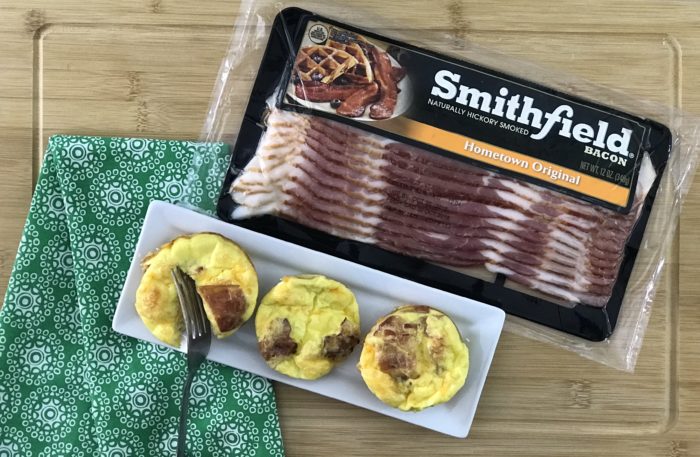 Now you may need to double the recipe if you plan on these lasting more than one breakfast. Or even an hour past when you make them. (Yep, my family ate these up right after I made them)!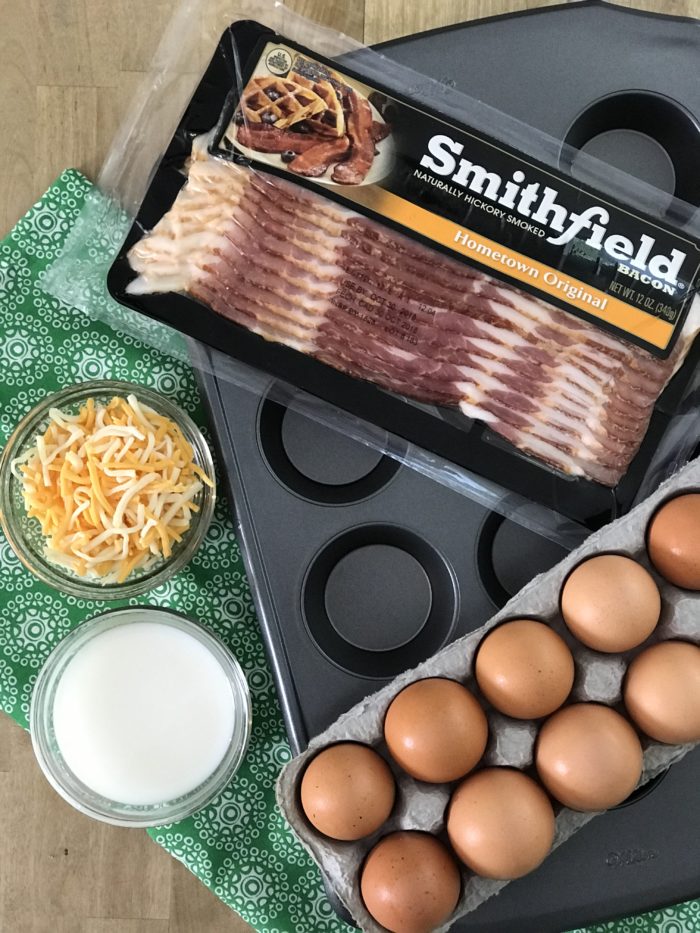 What are your easy go-to breakfast meals to get you through your busy mornings? Any other tips to share on how you get through the back to school transition?
Check out other recipes in our cooking category.