Thanks to PeachSkinSheets.com for participating in our 2018 Product Guide and sponsoring this post on tips for changing sheets on a loft or bunk bed.
Is there anything harder than changing sheets on a loft or bunk bed? Ok, I'm sure there is but when you're stuck wrestling with the sheets on a loft or bunk bed, it's pretty exhausting.
When my kids were little, we had two sets of bunk beds. One for the girls and one for the boys. I was thrilled when we decided to get rid of them. I mean, don't get me wrong, they are great. They save a lot of space and the kids loved them. But changing sheets and making the beds was always so difficult.
Now as my kids are older, we've moved on from the bunk beds but for some crazy reason, our daughter decided she wanted a loft bed. They are great for space saving but I dread changing the sheets.
Over the years, I've come up with some tips for changing sheets on a loft or bunk bed.
First, enlist some help! Don't ever attempt to change a loft or bunk bed by yourself. 😉 Ok, I am kidding a little bit here but it does make things easier when you have some help. (Don't mind the messy room… I could still use some tips on how to get teenagers to clean their rooms)!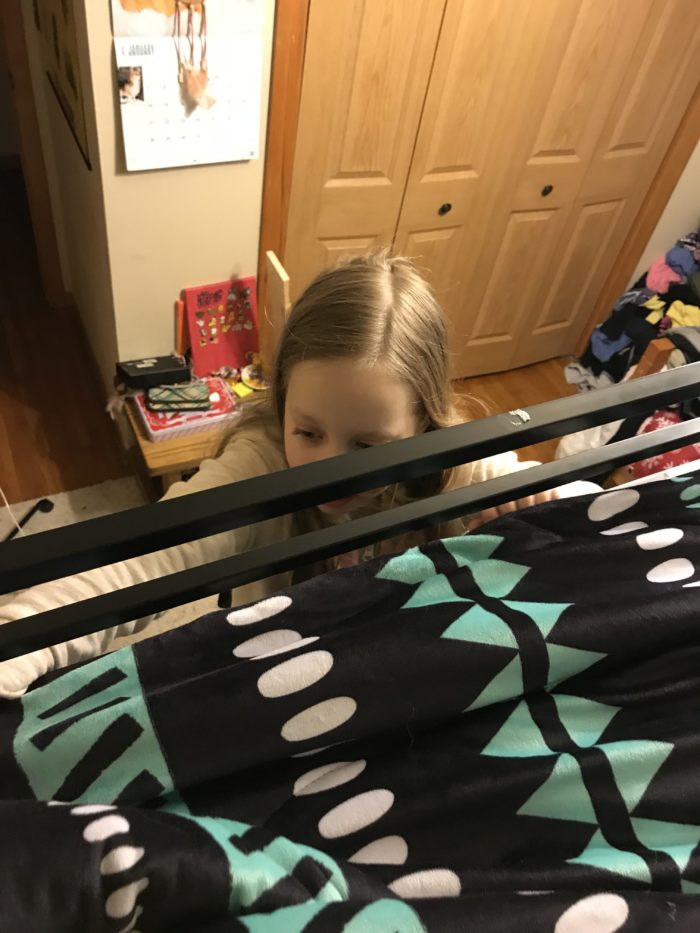 Next, find an amazing set of sheets. I have two sets of PeachSkinSheets for our bed. Our daughter, Faith has been dying to get a set for her bed. So as a surprise, I got a set for her in the Mint. They match perfectly to her comforter. She is definitely a hot sleeper so these are perfect for her.
The Original PeachSkinSheets are GREAT for hot sleepers! Breathable, ultra soft, anti-pill and anti-snag bed sheets featuring thermal control and moisture management properties…warm sleepers stay cool, and cool sleepers stay cozy. The durable athletic grade performance SMART fabric wicks away moisture to keep you drier and more comfortable. Best of all, they have a luxurious 1500 Thread Count softness with a brushed PeachSkin finish on both sides. Available in Split King, Cali King, King, Queen, Full, Twin and XL Dorm Twin and XL Dorm Full.
PeachSkinSheets help out when making any bed but especially a loft or bunk bed. These sheets have a wrinkle release that is activated after about 20 minutes in the dryer. All you need to do is dry on medium to medium/high heat.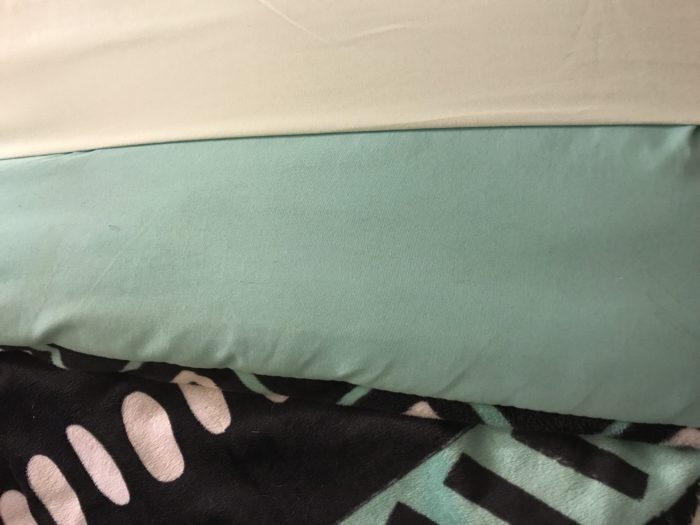 Once you get your amazingly soft, wrinkle free sheets and your bed making helper, strip off all sheets and bedding, stuffed animals, etc.
With you on one end and your helper on the other, apply the fitted sheet first. (Another tip from hotels is that the tag on the sheet should go in the bottom right corner of the mattress).
Now, instead of making the loft or bunk bed like you would a normal bed, try 'shorting' the top sheet on one side. Meaning, leave one side shorter than the other. Pull most of the top sheet to one side. This side will be the one that gets tucked under the mattress. The shorter side, is the one that your child will be getting in and out of.
You'll do the same with the comforter.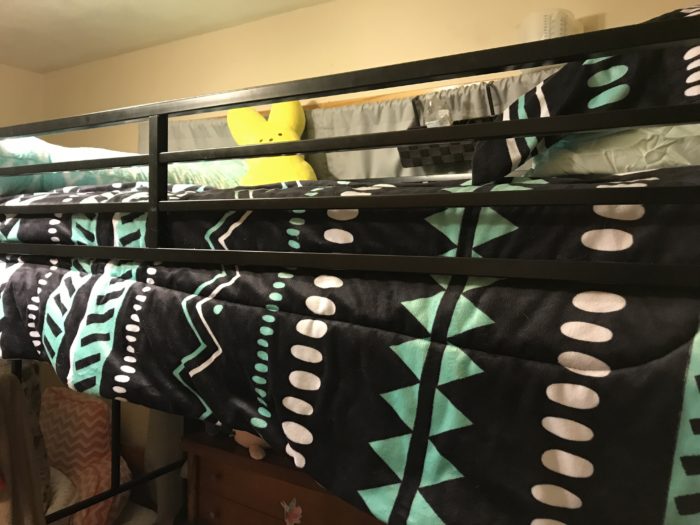 This next step is definitely easier on a loft bed than with a bunk bed. Tuck all the sheet and comforter underneath the mattress. Because we shorted one side, you'll only be tucking the one side (in our case, it's the outside) and the foot of the bed.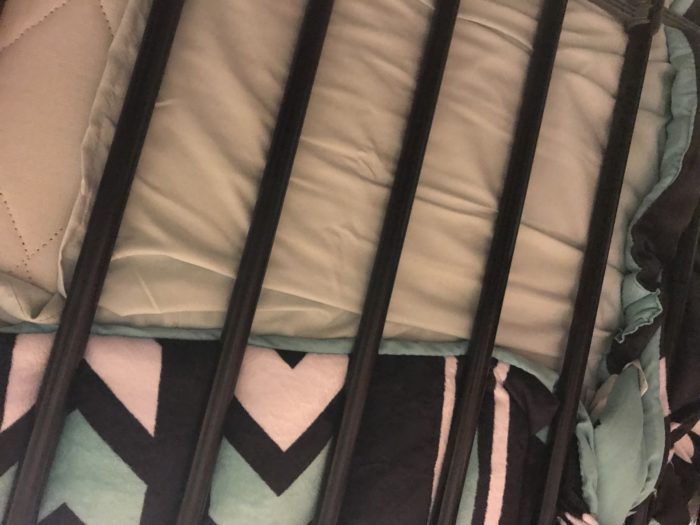 Using these tips, also makes making the bed a whole lot easier. The child is 'crawling' in bed on one side and not needing to untuck the sheet and comforter. All they need to do in the morning, is crawl out and pull the sheet and comforter back over. Done!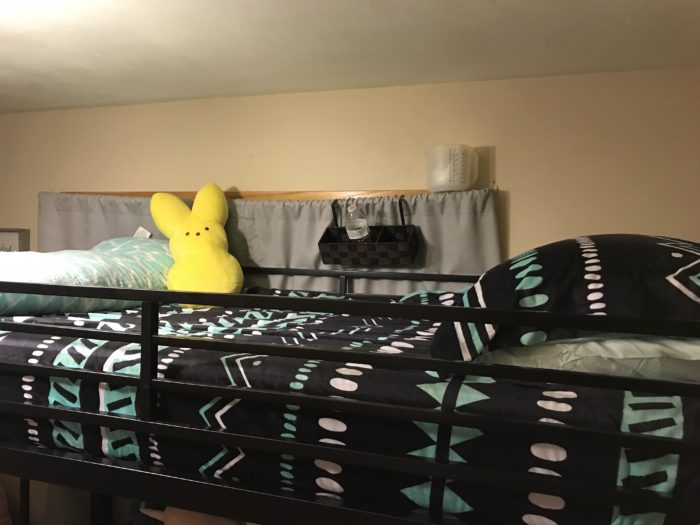 Now you can relax… even take a quick nap if you wanted to. 😉
My daughter loves her PeachSkinSheets so much that she brings her pillow out to the living room for movies, etc. Although, she needs to be careful or someone might end up stealing it from her.
Grab yourself some PeachSkinSheets. Prices start at just $55 with the Colors of the Month. Once you get your first set, you'll only ever want to sleep on PeachSkinSheets again! Trust me.
Find out more about PeachSkinSheets on Facebook and Twitter.
Do you have any other Tips for Changing Sheets On a Loft or Bunk Bed?