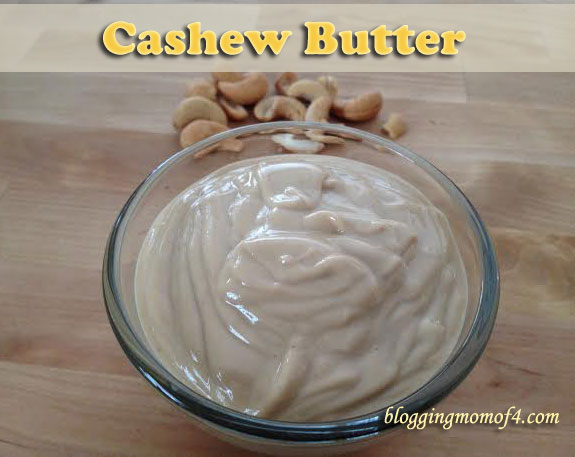 The past couple of weeks, I have been immersing myself in recipes. Paleo recipes as well as SCD recipes. I'm in the middle of transitioning over to a full Paleo diet with a side of SCD (Specific Carbohydrate Diet). This is a big step for us considering we love all carbs – bread, potatoes, pasta, etc etc. Which is everything we need to cut out. Finding great recipes that will fill in and replace those carbs, is so important.
I just found an amazing Paleo bread recipe that calls for cashew butter. This was the first time that I've attempting making my own nut butter. I used my Blendtec Wildside with Twister Jar. It did a great job of creating this really smooth cashew butter.
The recipe is super simple and very easy to make if you have either a great blender or a food processor. All you need is some cashews, salt and a little coconut oil to mix it all together.
Cashew Butter Paleo SCD
Ingredients
2

Cups

unsalted cashews

2-3

T

coconut oil

1/4

t

sea salt
Instructions
In a food processor or blender, combine nuts, 2 T of coconut oil and sea salt. Process on high for 30 seconds. Scrape down sides and process to desired smoothness, adding more coconut oil 1 t at a time if needed.

Store in an airtight container and refrigerate until ready to use.
Enjoy!