I was provided an all expense trip to cover the Cars 3 Movie Premiere Event in Anaheim, California. All opinions are my own. #Cars3Event
My head is still spinning from the amazing Cars 3 Movie Premiere Event that I attended just this last weekend. Did you read my Cars 3 World Premiere Red Carpet post? If not, make sure to read up. I was able to get some great pictures and exclusive live video coverage.
I was actually able to see the movie twice while in Anaheim for the event. We saw it before we interviewed cast and then again during the Cars 3 Movie World Premiere.
So what did I think of Cars 3 Movie?
Well sometimes, I think we assume that after the first movie, any subsequent movies probably won't be as good. Am I right? Well with the Cars 3 movie, that is definitely not the case.
Cars 3 has the humor that we've come to love and expect from the franchise but also emotion.
Blindsided by a new generation of blazing-fast racers, the legendary Lightning McQueen (voice of Owen Wilson) is suddenly pushed out of the sport he loves. To get back in the game, he will need the help of an eager young race technician, Cruz Ramirez (voice of Cristela Alonzo), with her own plan to win, plus inspiration from the late Fabulous Hudson Hornet and a few unexpected turns. Proving that #95 isn't through yet will test the heart of a champion on Piston Cup Racing's biggest stage! Directed by Brian Fee (storyboard artist "Cars," "Cars 2"), produced by Kevin Reher ("A Bug's Life," "La Luna" short) and co-produced by Andrea Warren ("LAVA" short), "Cars 3" cruises into theaters on June 16, 2017.
Let me tell you, I was totally feeling Lightning's pain. It seems funny to me that I found myself relating to an animated car, but I could so relate to him. He's had an amazing career and is not getting any younger. He's feeling those aches and pains and is slowing down as he ages.
Meanwhile, those younger and faster cars are taking over. So what do you do when that happens? Do you push yourself to keep up or to you step out of the way and make room for the new generation?
So, will you love the Cars 3 movie? YES! I think you will. The humor was great, the characters were great and it has a very heartwarming story.
Now if the adults love the Cars 3 movie, will the kids love it too? YES! I think they will. We get to see all of our favorite characters. Ahem, Mater. 😉
And of course Lightening McQueen, Sally, Ramone, Sarge, Dusty, Luigi, Sheriff, etc.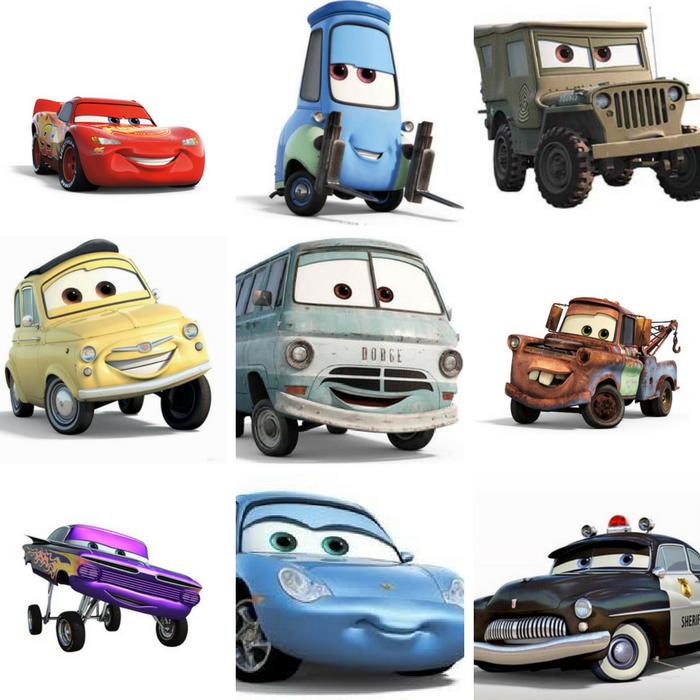 Plus, along with our favorites, we get to meet new characters. I know boys and girls a like are going to love Cruz. We also get to know Storm and Sterling. While we might consider them the 'bad guys,' they're still two of my new favorites. Everyone has to play a role, right?!
There's also Natalie Certain and Miss Fritter. Oh my goodness, do we LOVE Miss Fritter. So hilarious!
I am so excited for you all to see the Cars 3 Movie. I can't wait to hear what you all think! After you watch it, come back and let me know if the comments.
While we wait for Cars 3 to hit theaters June 16, print off these activities for the kids. Just click on the image below:
DISNEY·PIXAR'S CARS 3 zooms into theatres June 16th!