Thank you to GrooveLife for sponsoring this post on Apple Watch Bands.
I have not worn a watch in years! Once I started toting my cell phone around with me, I just didn't have a need for my watch anymore. So I waited to get an Apple Watch for a long time because I just didn't know if I could get used to a watchband again. I don't know, maybe I'm the only one that had that concern…?
Apple Watch Bands – Best bands for a new Apple Watch User
I have LOVED my GrooveLife Silicone Ring so when they got their new Apple Watch Bands, I knew I had to try them. I got two. The Aspire Breeze and the Arrows Seafoam GrooveLife Watchbands. I love the colors!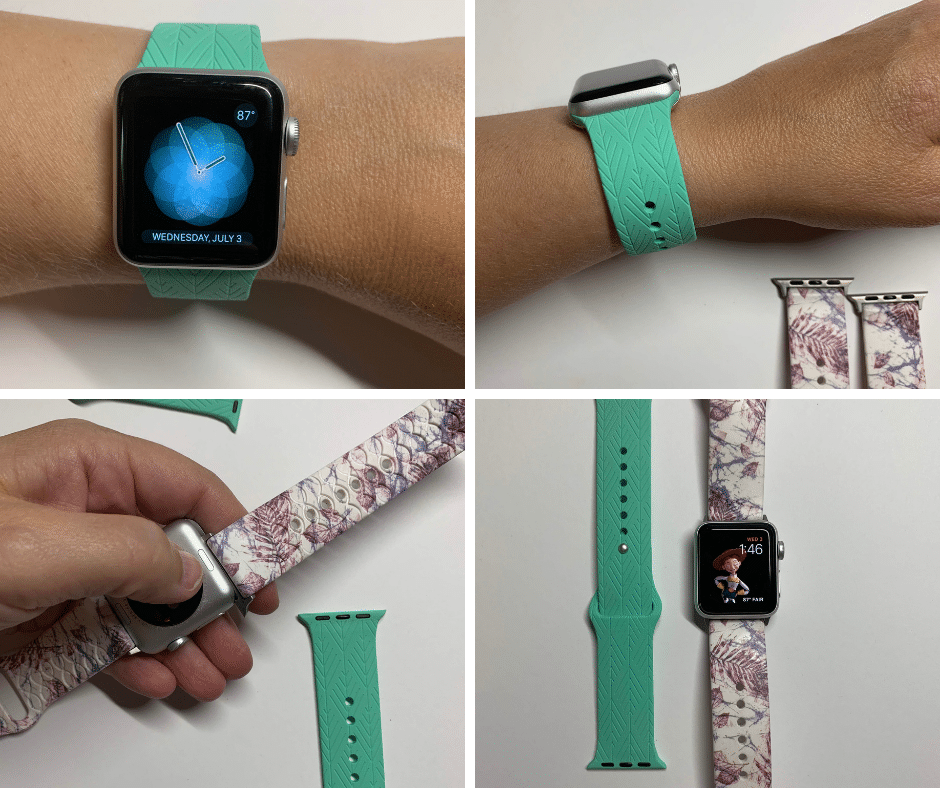 Don't be afraid to get more than one watchbands because they are SO easy to change. I was honestly surprised at how easy they were to switch out. All you need to do is press the button on the bottom of the watch and slide out one side of the band. Replace with the different band design and click into place. Repeat on the other side. Super easy.
GrooveLife has some really great designs, fun colors, and multiple sizes to fit your Apple Watch.
Now.. are they comfortable? Are they good for the new Apple Watch user? Yes! Absolutely! They are perfect for the new user as wells as those that have had the Apple Watch from the beginning.
I didn't have any problem adjusting to wearing the Apple Watch. The GrooveLife watchband was super comfortable. It has this cool breathable design that allows your wrist to breathe. The air is able to circulate and any moisture can flow out.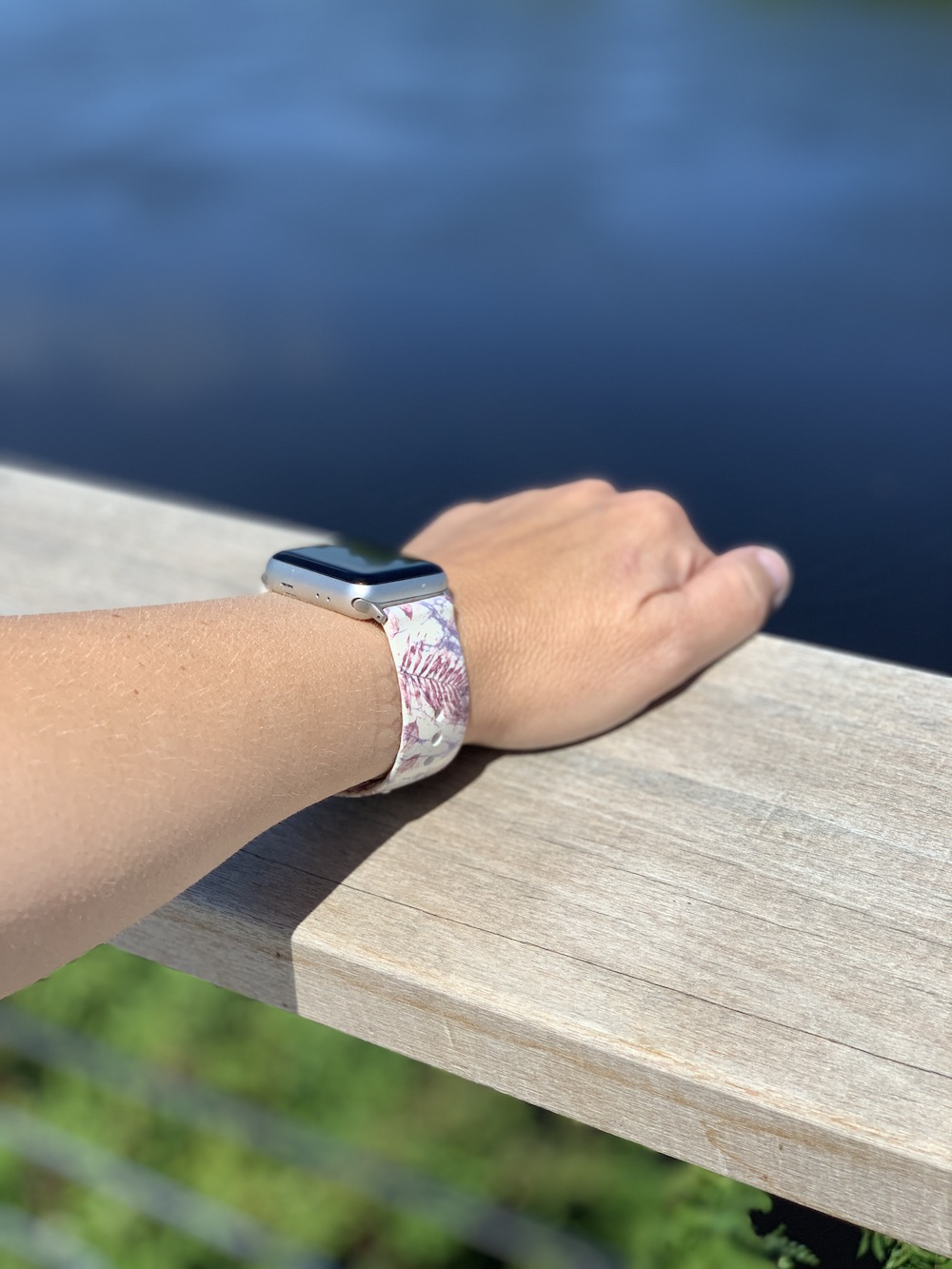 Even on a hot summer day, my wrist was cool and comfortable under the watchband.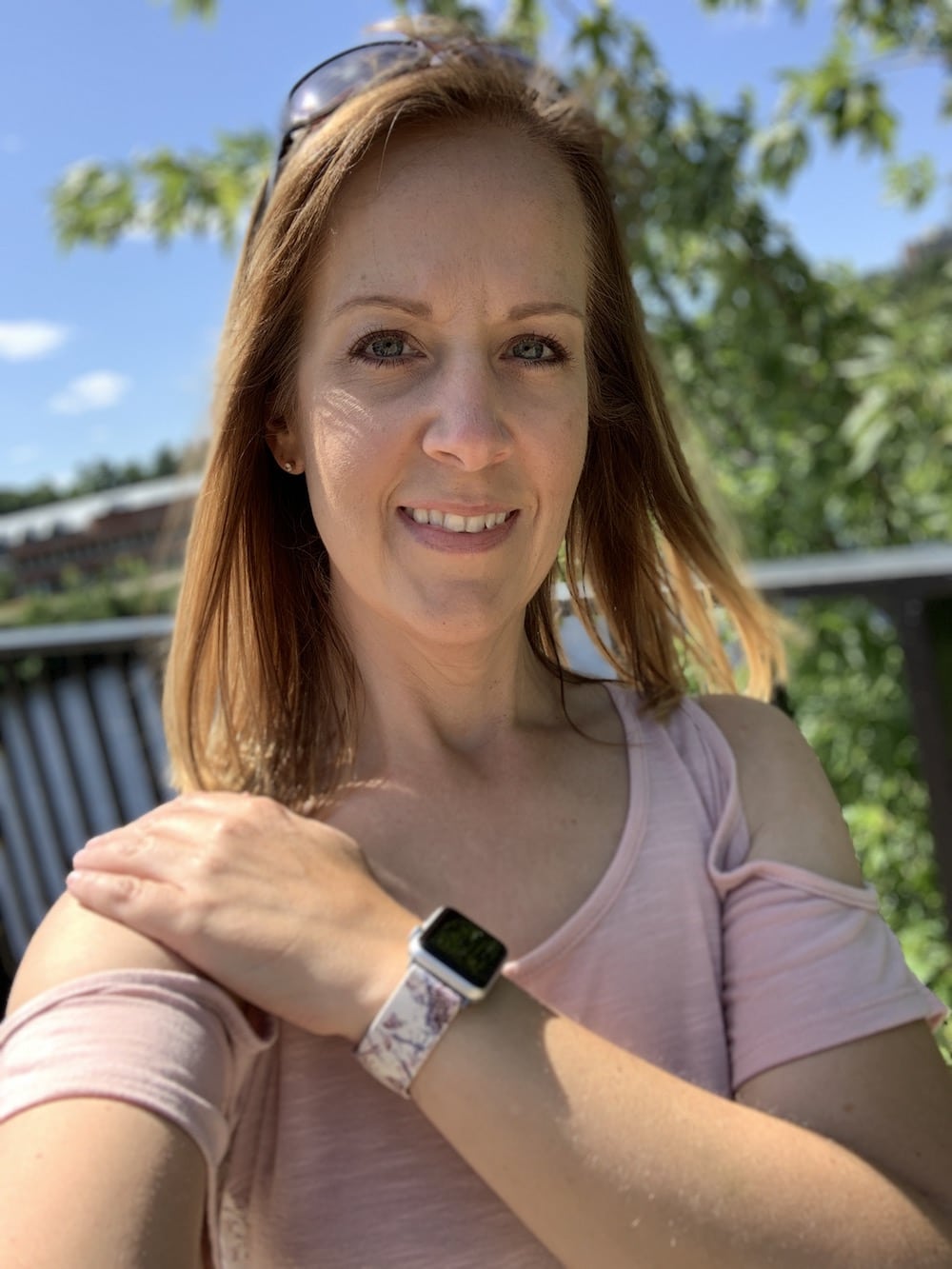 If you're in the market for a few new Apple Watch Bands, check out GrooveLife. So many options and all comfortable. Which one is your favorite design?