Thank you to Groove Life for sending silicone wedding rings for review purposes. All opinions are our own.
Have you had a chance to check out Silicone Rings yet? I have seen them more and more and I just love the idea of them. Especially for a Wedding Ring.
Now I'm not a super active person but there are so many times where I would prefer not to wear my diamond wedding ring. Like when I'm doing any physical type labor with my hands or even when I'm traveling. I don't want to accidentally damage it or even lose it. Yet I feel weird not wearing it.
That's why I am so excited to try out Groove Silicone Rings. The hardest part might be just picking out which style you'd like because they're all amazing! Groove Life has so many awesome silicone rings. After much consideration, I chose the Women's Silicone Wedding Ring in Soar: Teal.
Groove Thin stands out for its discreet design and breathable indented grooves which allow air in and moisture out, freeing you up to live actively, safely and comfortably. Groove Thin is predominately worn by women but loved by all!
My hubby went with the Groove Thin Silicone Ring in Midnight Black/Raspberry Red.
Breathable grooves designed on interior of 80 durometer medical grade silicone made of two part construction; a soft outer band and firm inner band. Liquid poured with inverse "comfort fit" arch. Unisex. Low profile.
Figuring out what size to order is actually really easy. I do definitely recommend following the sizing guidelines/steps in order to make sure you get the right size. Groove rings are designed to be worn snug to your finger so you may end up ordering a smaller size than one of your current rings.
Groove has an easy print out to help with sizing and a few different ways where you can find the perfect size.
I used a couple of the methods to make sure I was ordering the right size. I ended up ordering the size from the cut out strip that you slip over your finger.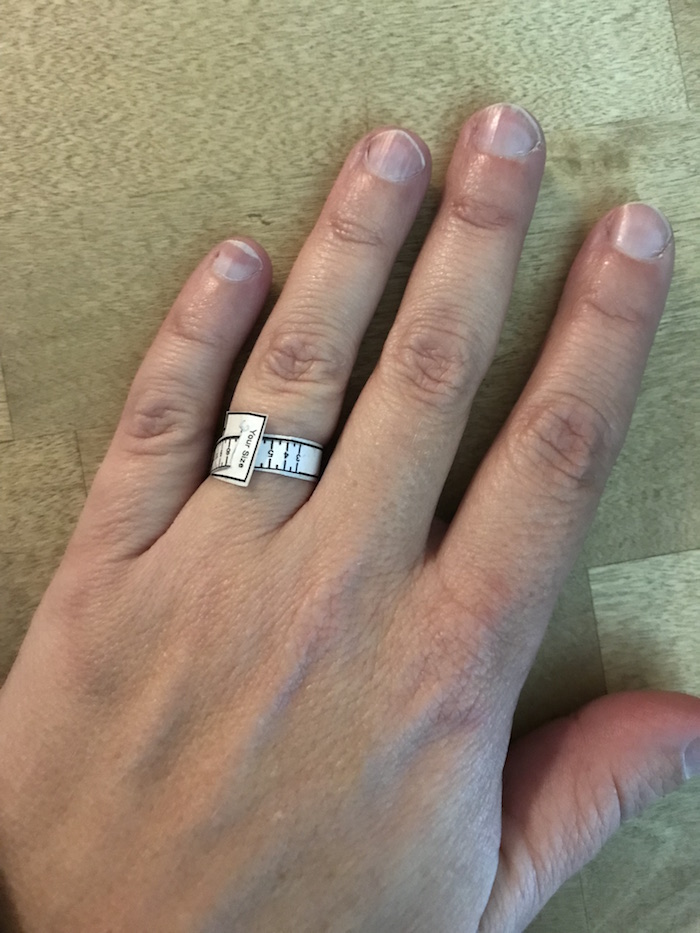 ABOUT GROOVE LIFE
GrooveLife launched in 2016 with the release of their flagship product the Groove Ring. Founder, Peter Goodwin wanted to wear a ring that showed his commitment to his family while meeting the demands of his work as an Alaskan guide and wilderness lodge owner. His creation not only offers durability and functionality, but rugged good looks as well.
Whether you're looking for a silicone wedding band or just an awesome ring to wear with your active lifestyle, Groove has an awesome selection.
Which Groove Silicone Ring would you get?