World Tea Party Day is coming up on August 8th!
Get your littles ready for the day with Zuru's new Itty Bitty Prettys™ Tea Party Surprise.
Do you remember having tea parties back in the day? We invited our best friends and/or best stuffed animals and got decked out for high tea. Now our minis can have that same experience but with a modern twist. With collectibility and surprise unboxing, it's the ultimate in fun.
ZURU, the award-winning toy company, places inclusivity and kindness at the heart of Itty Bitty Prettys™ Tea Party Surprise…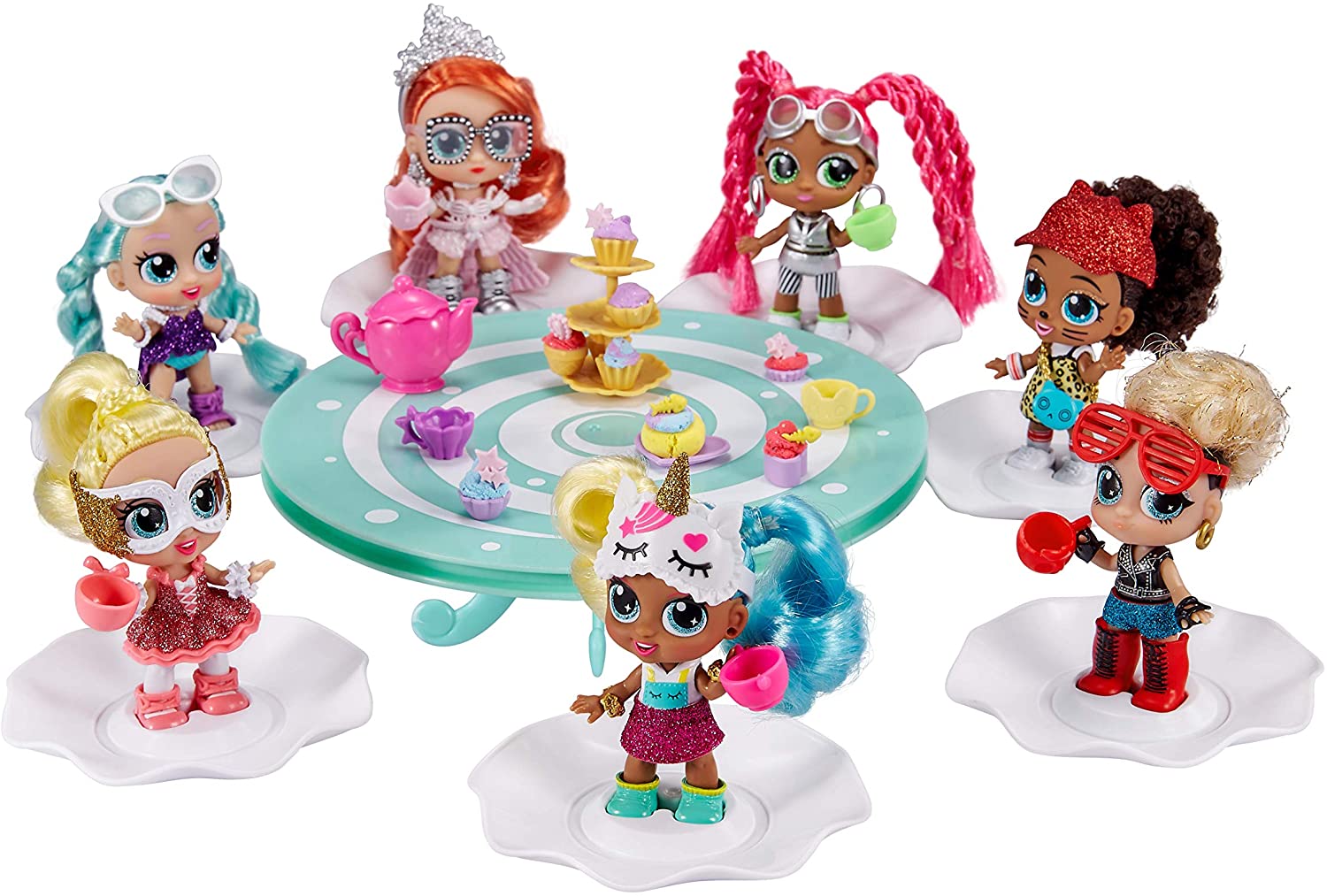 Your minis will discover a squad of collectible, fashion-forward, tea-loving, friendship-fostering characters of all backgrounds. It's the best way to bring everyone together. You've got your punk rockers, unicorn princesses, and the classic ballerinas all coming together for ultimate tea party or par-tea. Plus, they'll discover one super rare Royal Tea doll too!
If your kids love role-play, collectibility, and unboxing, they're going to love Itty Bitty Prettys Tea Party Surprise. It's truly a complete party-in-a-cup. Not only will they find collectible dolls, Itty Bitty Prettys Tea Party Surprise includes surprise magic tea bags and fizzing sugar cubes that, when mixed with water reveal jewelry, accessories and other surprise necessities to help dress and style an Itty Bitty Prettys dolls and host a party!
Ready for World Tea Party Day?
ZURU is hosting a big Itty Bitty Prettys World Tea Party on Saturday August 8th where kids and families everywhere are invited! Join in and celebrate friendship, fun, and fashion!
Follow ZURU social media channels including Instagram and YouTube, as well as ittiybittyprettys.com for details.
The Giant Teacup Playset is designed for ages 4+ and will be available for $29.99.
Itty Bitty Prettys Little Tea Cups are designed for ages 4+ and will be available for $9.99.
The Giant and Little Tea Cup will be available at Walmart stores later this month. In August the brand will be found at Target, Amazon and other retailers. For more info, visit www.zuru.com, and follow on Facebook @ZURUToys, Twitter @ZURUToys and Instagram @ZURU.toys.