This post is sponsored by Savings.com.
Are you in need of a new winter coat? Take advantage of 50% Off Women's Coats at Macy's. Sale runs now through January 12, 2020. *restrictions may apply
It is FREEZING! It seems winter started early here and hit hard. We've had so much snow already and the below zero temps are still ahead. Today we had freezing rain. It makes me want to just cozy up next to a warm fire and curl up with a warm blanket and stay inside… you know, where it's warm. But.. I can't stay inside all day everyday. My solution? A good warm winter coat that will keep the warmth in and the harsh elements out.
I tend to gravitate towards the longer winter coats. Especially in the dead of winter. As it starts to warm up a bit, then I bring out my shorter, waist length coats. When you live in Wisconsin, you might have a closet full of coats for every type of weather.
Here are a few of my favorites from women's coats at Macys.com sale.
This is the Tommy Hilfiger Chevron Faux-Fur Trim Hooded Puffer Coat and it comes in 7 colors. I love the longer length.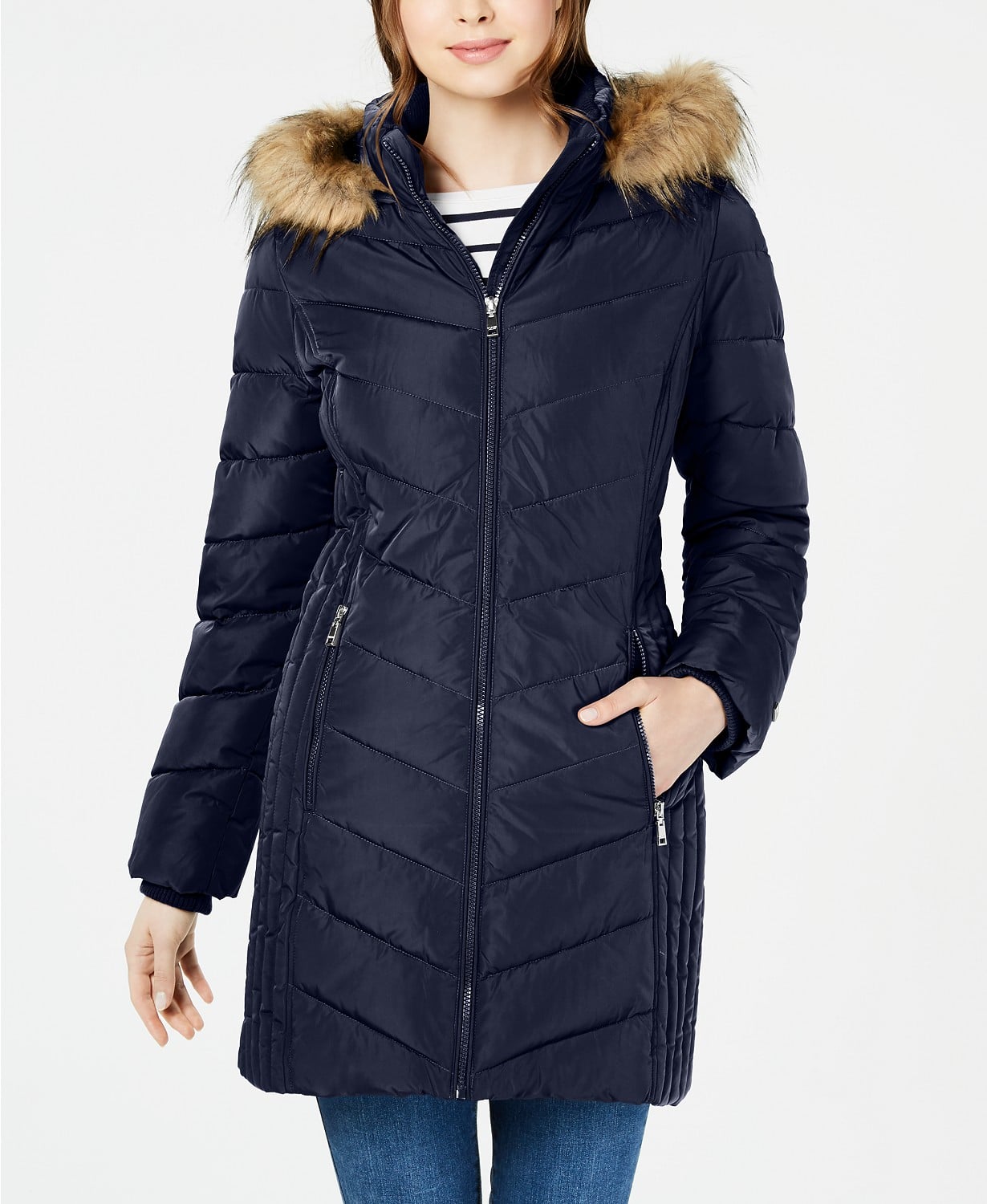 Snowy days have nothing on this cozy style. Tommy Hilfiger preps you for the toughest cold snap with this puffed styled, trimmed with faux fur and patterned in chevrons to keep a slim profile.
How cute is this DKNY Stand-Collar Reefer Coat in Magenta? It also comes in black and emerald green but I am really loving the magenta.
Clean and classic lines are yours in this polished single-breasted reefer coat from DKNY, styled with a notched stand collar and button-down front.
I love this DKNY Faux-Fur-Trim Hooded Anorak. I have a feeling that my daughter might be borrowing stealing this one out of my closet. 😉 It also comes in navy and thistle.
DKNY's utility-inspired anorak features faux-fur trim at the hood for a contemporary touch to a classic pick.
Head over to Macys.com and check out the women's coats sale. Which ones are your favorites?