I was provided one complimentary night stay, waterpark and attraction passes at the Wilderness Resort in order to facilitate my review. However, all opinions are my own. @WildernessWI #TravelBlogger #Travel #Bmo4Travel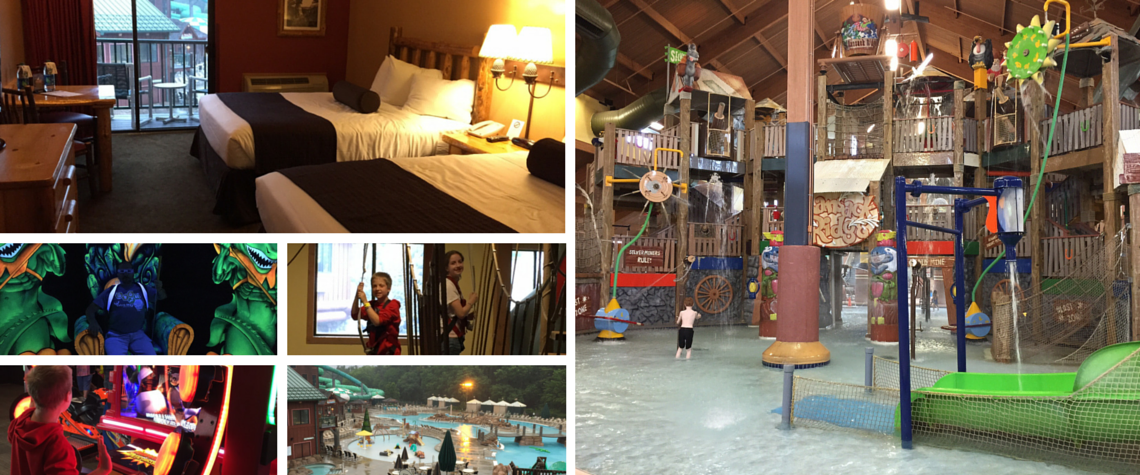 Summer is here!! Let the fun begin!
Our winter is so long here that we are just itching for warmer weather. By the time June hits, we are ready for an adventure. Although we've usually burned up all of our vacation time from work and can't take much time off. Instead we focus on weekend adventures to get us through.
We are very fortunate to be relatively close to Wisconsin Dells, the Waterpark Capital. We were invited to come check out the WILDERNESS RESORT. So last weekend we packed up the kids and headed on our adventure.
Now while we were hoping for that warm weather we were dreaming about all winter, instead we were dealt with rain, rain and more rain. Thankfully, the Wilderness has plenty of indoor activities that kept us busy. So much that we didn't even have time to do it all.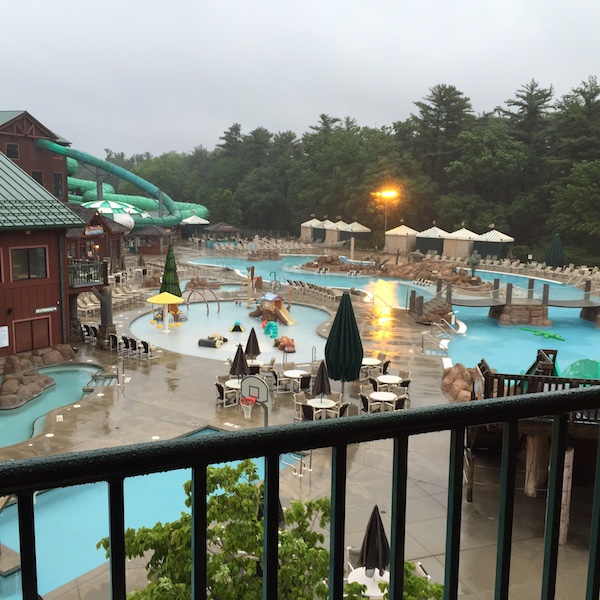 We stayed in the New Frontier region which has 2 indoor waterparks, 1 outdoor waterpark as well as all of the below:
• Ok Corral Lazer Tag Arena and Marshal Training Lazer Maze
• Polk-a-Dot Pots, Paint Your Own Pottery
• Wilderness Canyon Canopy Zip Line Tour, located outside next door to Klondike Kavern
• Wilderwoods Indoor Go-Kart Trail
• Glitter Gulch Mega Arcade
• Klondike Boardwalk, home to Klondike Pizza Kitchen, Klondike Kate's Libations and Yukon Yogurt
Our room was spacious enough for all of us, relaxing and comfortable.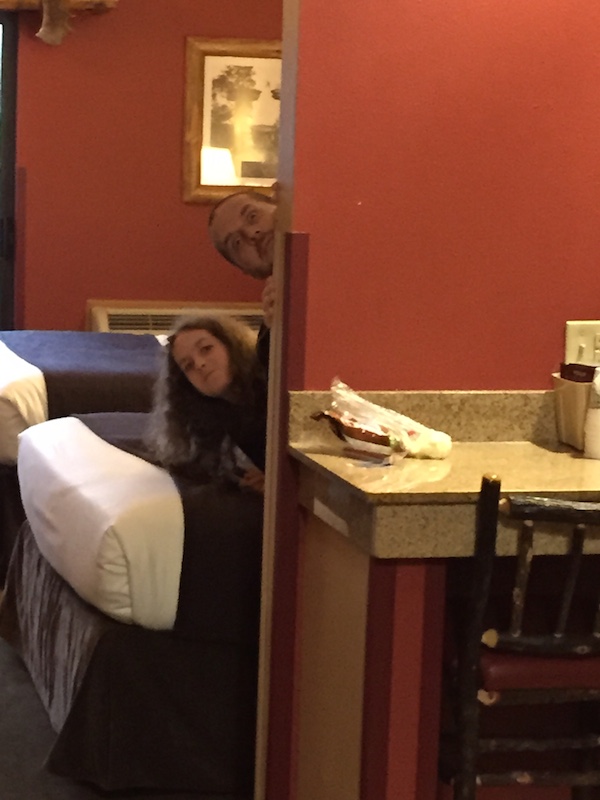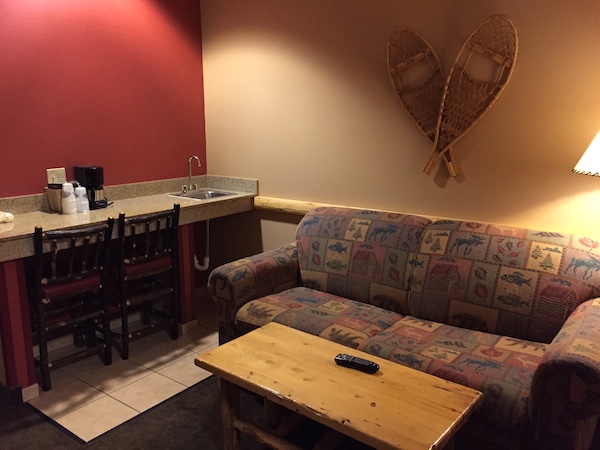 We were also very close to the Wild West region. Just a short walk through the indoor skywalk. The Wild West region includes all of the below:
• Wild West indoor waterpark
• Dodge 'Em City, a 30,000-square-foot indoor play park featuring Timberland Play Park, the Dell's first maximum ballocity, four-story dry foam (think Nerf®) interactive area. It features a ball fountain which shoots hundreds of balls into the air, 12 mounted foam ball blasters, over 10 slides, twisting and turning crawl space, and a special toddler play area with soft foam crawl animals.
• The Northern Lights Mega Arcade
• The Northern Lights Sky Ropes Course, with 42 challenges in varying degrees of difficulty
• The Wild Abyss and Wild Buccaneer, 3-D, black light miniature golf courses
• The Thirsty Buffalo Saloon, a sports bar located on the mezzanine level of the Wild West
Waterpark
• The Giddy Up Pub
• Pistol Pete's Beans & Ice Cream
• Lake Wilderness outdoor waterpark
• Mackinac Tap & Snack Shack
• A fitness center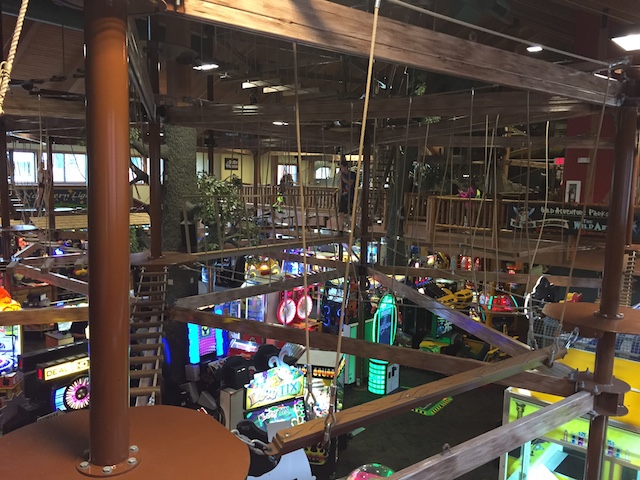 WILDERNESS RESORT – Wisconsin Waterpark Deals
Wilderness has so much more to do. If you go for the waterparks, they've got you covered. But if you'd like to come out of the water for a bit, you definitely need to check out all the other fun activities. And if you do that, you MUST get the Wild Fun Pass. It saves you a ton of money and will get you into some of the most fun attractions.
For just $24.95 plus tax, the Wild Fun Pass offers a 50 percent savings on some the Wilderness's most popular attractions. The pass includes: one admission to the Northern Lights Sky Ropes Course; nine holes of black light 3D mini-golf at the Wild Buccaneer; nine holes of black light 3D mini-golf at the Wild Abyss; one bumper boat ride at the Wild West Bumper Boats; one game of laser tag at the OK Corral Lazer Arena and Marshall Training Lazer Maze; one admission to Wilderwoods Indoor Go-Kart Trail; and $1 off a hand-blended ice cream temptation at Pistol Pete's.
We did not have time to squeeze in everything but we had some fun playing black light 3D mini-golf, laser maze, the ropes coarse and indoor go-kart. Too fun!! Plus we enjoyed pizza from the Klondike Pizza Kitchen. Two times even. Very good pizza!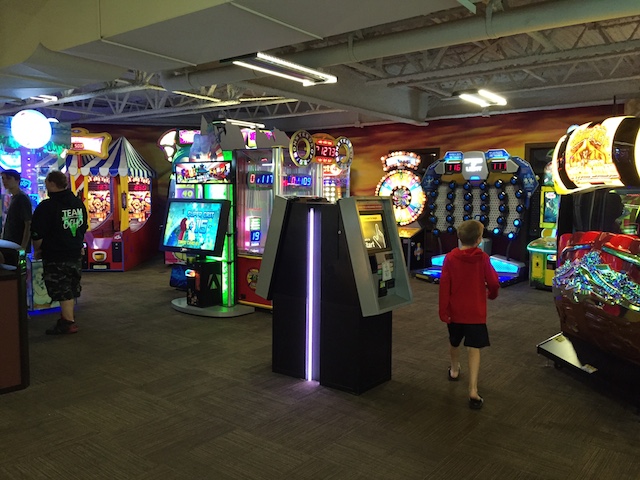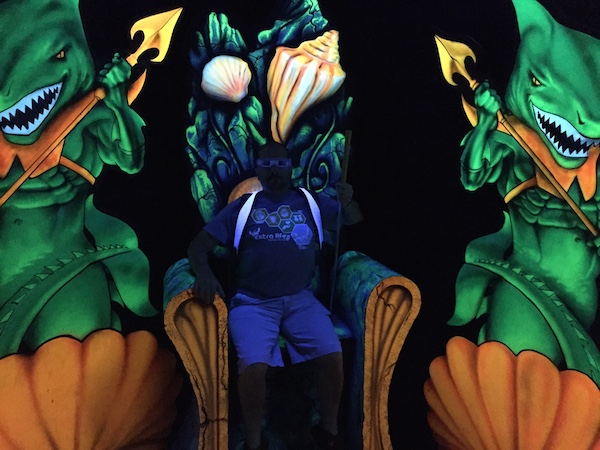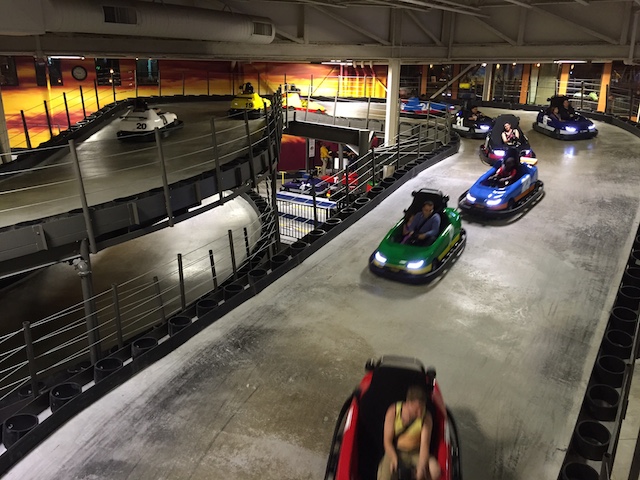 The Klondike area is great and my kids' favorite indoor waterpark. They had a ton of fun on the Hurricane (actually so did I 😉 ) and tube slides. The older kids went back again and again for the thrill while Tim, Faith and I enjoyed the lazy river.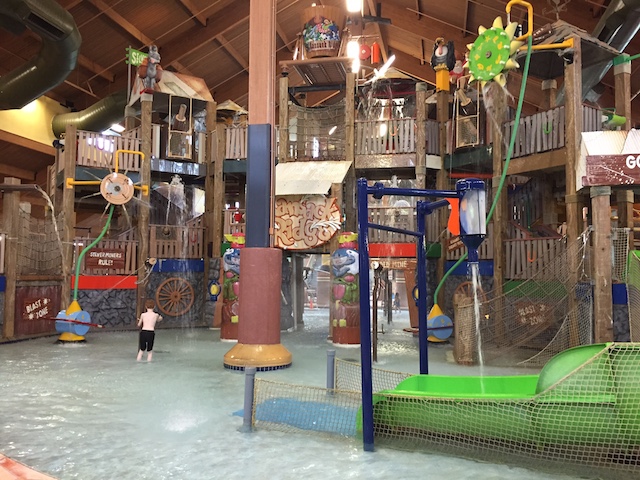 We had a great time at the Wilderness Resort. They offer something for everyone. The entire family had fun and we never had to leave the resort.