Today's post is sponsored by Depend, however, all opinions are my own. #underwareness #dropyourpants #sp
Do you suffer from some bladder leakage? Whether a little or a lot.. no need to be embarrassed. Let me tell you, bladder leakage affects people of all ages. From experience, I can tell you that it's really common after you've had a kid or two, or four. 😉
So again.. no shame! Depend has the perfect solution. Let's just get the misconceptions out of the way. Depend provides discreet products that help with bladder leakage. These are NOT diapers. They're not even bulky but are a thin and comfortable solution for the 65 million people who experience some bladder leakage.
There's a variety of options including: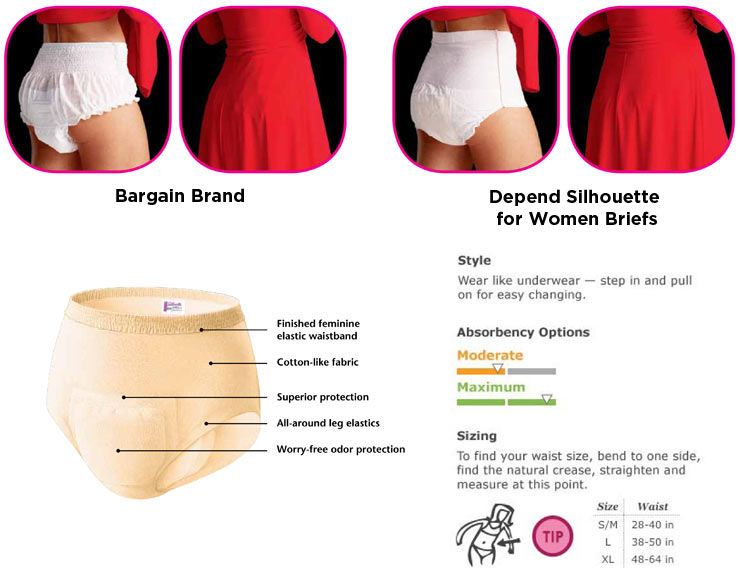 Depend Real Fit for Men and Silhouette for Women briefs: Look, fit and feel like real underwear and feature a cloth-like fabric for a sleek, ultra-smooth fit.

Depend Underwear with Fit-Flex protection: Features more Lycra stands for a smooth and comfortable close-to-the-body fit.
Want to try out a free sample? Here's how:
1. Visit the Depend page.
2. Click on the "Get a Sample" button located at the top right-hand side of the screen.
3. Select which sample you would like to receive.
So what is this Drop Your Pants social movement called Underwareness?
Depend will donate $1, up to $3 million, over the next three years to charities that advance the research, education and awareness of bladder leakage for:
-Every pant drop, photo and video shared Using #Underwareness and #DropYourPants
-Every personal video made about what Underwareness means to you that is uploaded to YouTube and tagged #Underwareness and #DropYourPants
Go grab your FREE sample and then #DropYourPants for the #Underwareness movement!