#sponsored #ad
Getting Ready For Back To School With Wet Ones® & Pepperidge Farm® Goldfish Crackers
School is almost back in session! It's time to head to WalMart to grab school supplies, new clothes, and lunches! Back to School time is one of my favorite times of the year because I love watching my children grow each year and start a new chapter in their life. Lunches are a very important factor when it comes to back to school shopping. I want to make sure my kids have a great lunch that not only tastes great, but also gives my kids the fuel they need to make it through the rest of the day.
If there are 2 things that are constant about my kids, they are these: 1. they love Goldfish Crackers, and 2. they always seem to have messy hands before and after lunch! Thankfully, we knew we could head to WalMart and get everything we needed for our back to school lunch!
First, we headed to the cracker isle at WalMart to find the favorite Goldfish Crackers! I am in love with the single serving packs that are perfect for little hands to grab! We choose to shop at WalMart because of the huge selection and the awesome prices. They really have everything you need for back to school at great prices!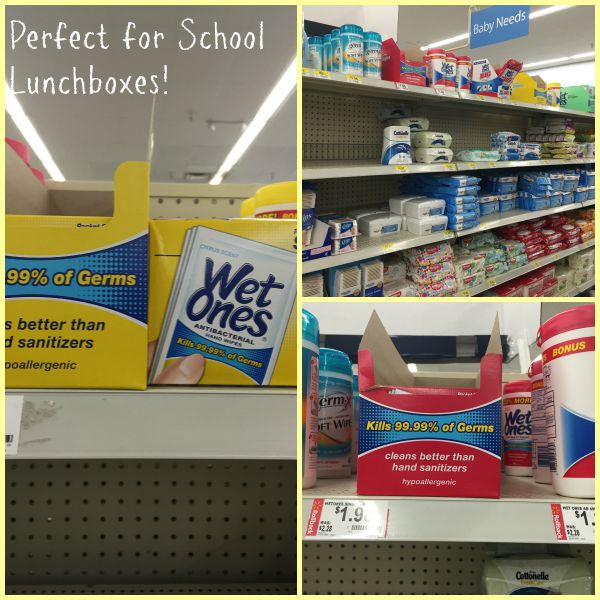 The next stop we made during our back to school trip was over to the baby care isle. While my kids are obviously not babies, they sure do know how to make a mess like one, ha! Wet Ones to the rescue! We always keep a big tub of them at home for every day messes, and on this trip we picked up some Wet Ones Singles which are great for those messy hands! And I've also thrown some in my car for field trips or extra curricular activities! Win Win!
Speaking of Wet Ones, make sure to visit their website for a chance to win a years supply of Wet Ones® for your home and your child's classroom, plus $1000 cash! How is that for a great way to start off the new year right!?
This is a sponsored conversation written by me on behalf of Wet Ones® + Pepperidge Farm® . The opinions and text are all mine.