Physical
We're now at 2 weeks post op. I'm feeling a lot better this week. It's amazing how much better you can feel with some rest and just time. My body seems to be adjusting to the reduced calories and my stomach is getting used to foods again.
Although I'm still not on a regular diet. I'm still on liquids while adding in a few soft foods here and there. So for the most part, my diet still consists of Medifast Ready to Drink shakes, milk, yogurt and pudding. I also found an unflavored protein powder that can be added to hot or cold foods. Awesome!! I also purchased some Isopure zero carb protein drinks. Just an extra way to get in enough protein for the day along with enough fluids.
Over Thanksgiving, I was able to enjoy some mashed potatoes and sweet potatoes with some added protein powder. Delicious!! I found that I was satisfied, full and it wasn't hard to avoid the rest of Thanksgiving dinner.
Mental
I'm having these nervous feelings and doubt that this weight loss will actually stay off. Or that I'll hit a plateau and this is it for me. I guess that's probably normal after you've lived most of your life overweight. But I'm dealing with that anxiety and getting through it. I'm planning on attending a support group this week as well.
Results
So onto the exciting part. I am down another 6 lbs from last week and a total of 22 lbs since I started the pre-op liquid diet on Nov. 8th. You can see it most in my face, maybe slightly in my waist. I haven't taken measurements yet so we'll see where those come out.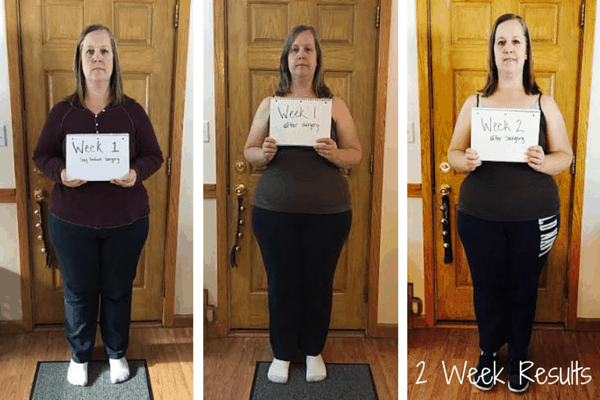 I have another doctor appointment in 2 weeks and the doctor would like me to lose a total of 25-30 lbs by then. I can do it!!
Current Weight – 230 (was hoping to break out of the 30s this week but soon)!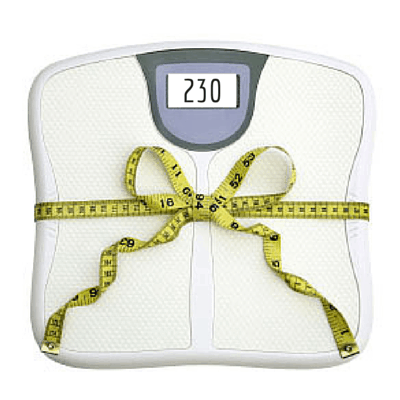 I'm finding it's still a bit easier to keep on the liquids so I'm going to continue to drink my Medifast shakes. I might also start trying out the Medifast mash potatoes. I should be able to tolerate that well and it has the protein already added in.
Make sure to see my entire weight loss journey to see where I started and where I am now!