Thank you to Brush Hero for participating in our Holiday Product Guide and sponsoring this post on the Brush Hero water-powered cleaning tool. All opinions are our own.
I have found the PERFECT present for all dads, husbands, grandpas, boyfriends, etc. Ok.. it's not just for the men! This product is great for everyone… if someone on your gift list owns a bike, car, home, grill, boat, toys, sporting equipment, boots, etc, then the Brush Hero is a great gift idea for them.
Here… just take a look at this:
I love that there are so many uses for the Brush Hero. With the two included brushes, you can use it to clean almost anything. Christmas actually came early for my Father-in-law who was thrilled to try out The Brush Hero on his cars. His thoughts? "It's easy to set up, easy to use, and is so much faster when it comes to cleaning my wheels!" He was telling me how it took him 3 times as much time to clean his wheels last month than when he used The Brush Hero. I timed it myself and it took about 45 seconds per wheel to get them sparkling. So worth it!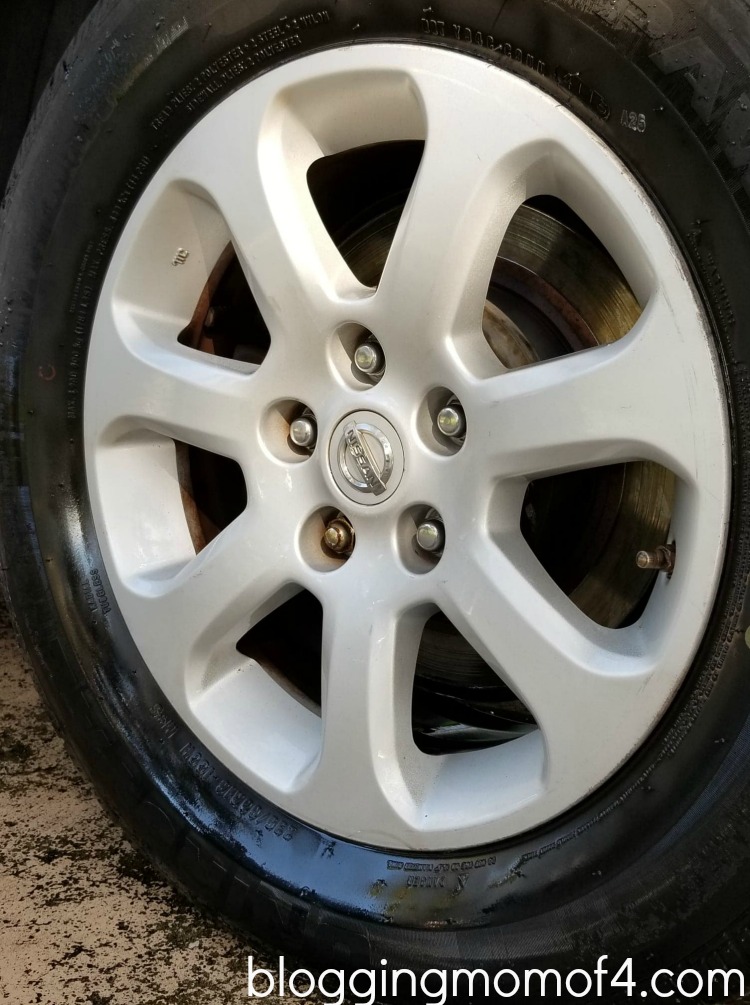 Just look at it in action:
The Brush Hero Water-Powered Cleaning Tool
As Seen on Shark Tank!
The one-of-a-kind Brush Hero was designed to be the BEST wheel brush ever. We were delighted to find that Brush Hero works wonders on just about ANY tough mess!
Brush Hero spins with an impressive amount of torque and works with any standard garden hose.
It's not supposed to spin fast! Slow and steady provides maximum scrubbing power.
USE BRUSH HERO TO CLEAN:
Cars and Trucks
Motorcycles
Bikes
Boats
Yard Tools and Lawnmowers
Toys and Sporting Equipment
Pets and Pet Supplies
Rain Gutters and Siding
Patio Furniture
Muddy Boots
and MUCH more…
I found this awesome Master Set Gift set that includes the Brush Hero water-powered cleaning tool with Flow-Pro water saving trigger handle, two brush heads plus, everything you see in the picture.
ALL the favorites from the Brush Hero catalog tucked neatly inside our super cool utility bag! This set is full of Brush Hero WOW.
Includes:
Brush Hero Pro: The amazing Brush Hero, now with our heavy duty Flow-Pro water saving trigger handle installed. It comes with two interchangeable brush heads – the soft black one for sensitive surfaces, the tough white one for serious muck.
Navigator: Our tapered replacement brush, perfect for tight spaces.
Grimefighter: Brush that's even stiffer than our mighty white brush, designed to take on the really tough jobs.
Soap Star: Deluxe hose-end soap dispenser, for use with the Brush Hero OR included 7-pattern sprayer.
Muck Buster: Viscous soap, custom-formulated for use with the Soap Star and Brush Hero.
Sidekick Mighty: Extra plush, super absorbent microfiber towels.
Brush Hero Utility Bag: Sturdy, high-quality, multi-pocket naturally draining.
Who on your gift list would this be perfect for?
I have a few on my list that I know would love this set! Check out all Gift Sets on the Brush Hero website.