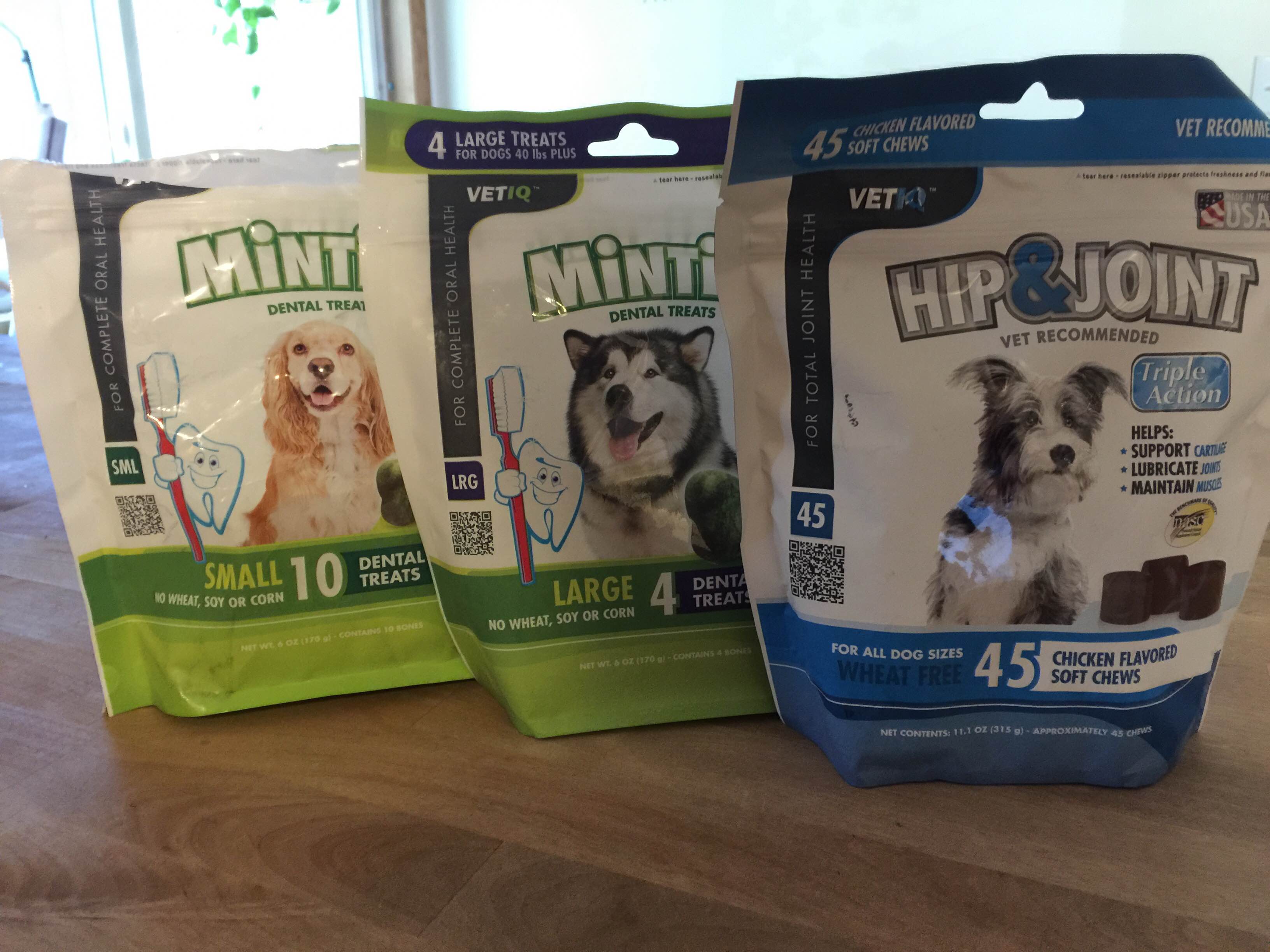 When it comes to our pets, they really are a (furry) member of our family, and we make sure to treat them as such. I want to make sure they are getting the best care, nutrition, and of course, love. And we know that dogs love treats just as much as we do right!? So every day after our morning run, I make sure to give my dog a treat. But not just any treats, treats that the love AND are good for them! So when I was given the chance to try some treats from Vet IQ's Pet Treats I knew our dogs would be pretty excited!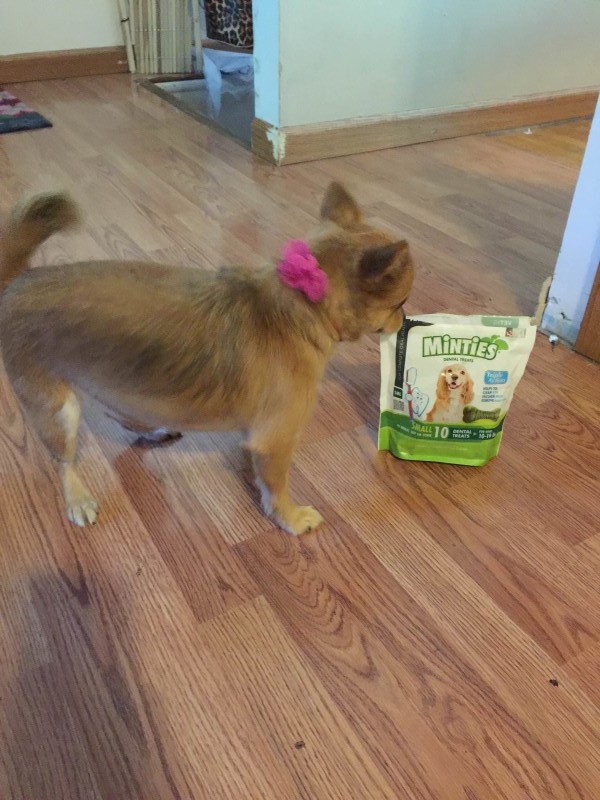 The first Vet IQ's Pet Treats product we got to try out was the Minties! I don't know about you, but I love a dual purpose pet treat. Our dogs think it's just a yummy treat, but I know that it is helping with their oral health! There are a lot of dental treats to choose from for dogs, but when it comes to finding a complete oral health solution your dog will love, there's nothing like Minties. Minties have a vet recommended, triple action formula that helps clean teeth, promote fresh breath, and helps control plaque and tartar.  And because it's from VetIQ, you'll know that it's a
vet recomended quality product at savings to you.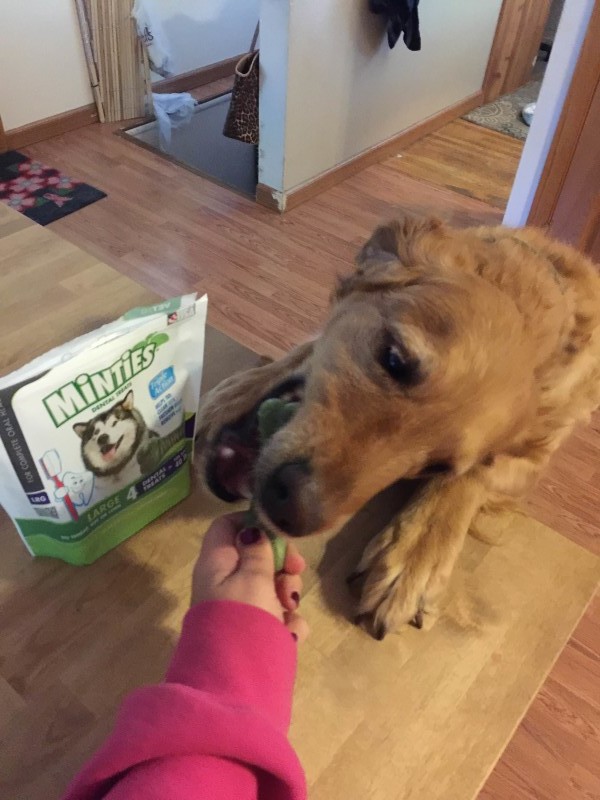 Not to mention, your dogs are going to love it! I know mine did!
The second product we got to try out was the Hip & Joint Treats. These are great for older dogs, and helps prevent hip & joint problems. Vet IQ Hip & Joint helps promote total joint health.  It's made in the USA with a vet recommended, triple action formula to help support joint cartilage, help lubricate joints and help strengthen muscles around the joints. Glucosamine has been shown to help rebuild protective joint cartilage.  Creatine aids in strengthening muscles around the joint and promotes vitality.  And omega-3 from fish oil helps lubricate sore joints.Dogs love them, and because it's a product from VetIQ, you'll know it provides vet recomended quality at savings to you.  So help restore your dog's freedom with Hip & Joint from VetIQ!
What is your dog's favorite treat?