I was given the opportunity to interview Director Travis Knight, President and CEO of Laika Studios, for the upcoming film Kubo and the Two Strings. See highlights below. Photo credit: Laika Studios.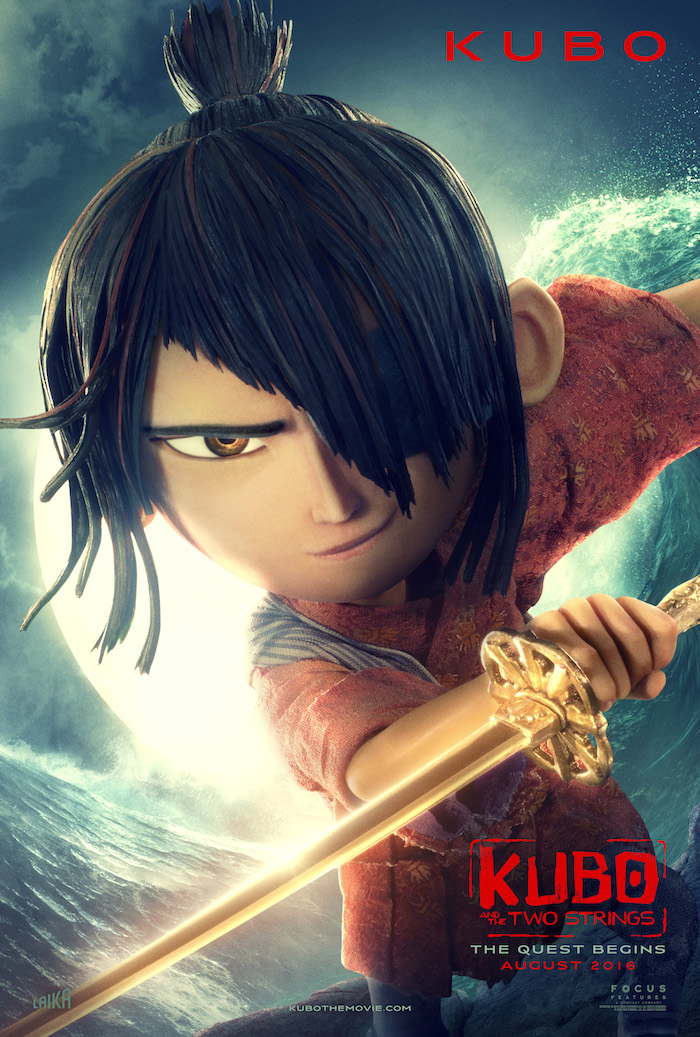 I am SO excited for KUBO and the Two Strings. The more behind the scenes and trailers I see, the more excited I get.
I, honestly, had no idea what goes into stop motion animation. It is so amazing and incredible. It's mind boggling to me just how much work it takes. Just how many hours, days, months and years it takes to make a movie like KUBO. Just incredible. They worked on KUBO for 5 years!
When you have kids and their talents start to show, you start thinking of their future. Career paths that they may want to explore, etc. And then what can you do to help them get there.
Our oldest daughter is the creative one. Anytime I get a glimpse into animation, I think she would love it! Which makes it so special for me to be able to interview someone like Travis Knight.
Travis Knight – Director KUBO and the Two Strings
Travis was so awesome to talk to. Here are some of the highlights from the interview.
When asked how he came across the story of KUBO, Travis told us that the original idea came from character designer, Shannon Tindle.
It was this sweeping, stop-motion samurai epic…
From childhood, Travis has been an "obsessive fan" of epic fantasy. For fellow fans, you'll recognize the names of some of his favorite authors: C.S. Lewis, L. Frank Baum, Lewis Carroll. Above all else? He loves J.R.R. Tolkien. He commented that his mom, while pregnant with Travis and then after his birth, would read Lord of the Rings.
So, from the moment I took my first breath, this has been kind of the atmosphere around me. It was really one of the first great gifts that my mother bestowed upon me; a love of fantasy.
On the other hand, his dad gave him his love of Japan. His dad took Travis to one of his business trips in Japan.
From the moment I stepped foot in Japan, it was like I'd been transported to another world. It was just so beautiful, and so breathtaking, and almost otherworldly. It was really unlike anything I had ever experienced; everything from the art and the architecture to the music and the food, the style of dress, and the movies, TV shows, and comic books. Absolutely everything about it was a revelation and I was completely enthralled by it. I came back home with a backpack full of art and manga comic books, and I was changed by the experience. It was the beginning of a lifelong love affair I've had with this great, beautiful culture.
Travis talked about how KUBO is really the convergence of those two things – epic fantasy and the transcendent art of Japan.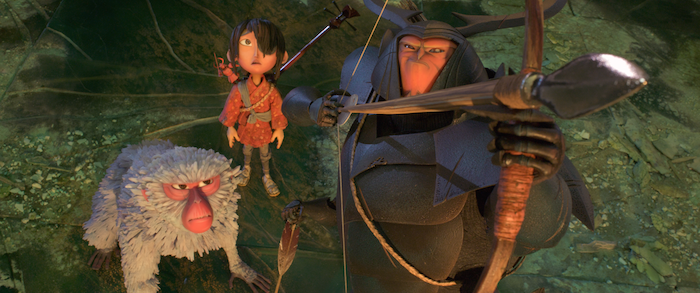 I love how it all comes together and is a movie about "sustaining love of family" and what family means. And ultimately, he says that KUBO is "about family, inspired by family" and that resonated with him and was why he decided to make the movie.
You typically don't see epic fantasy told in animation, and you certainly don't see it told in stop-motion. Probably for good reason. It turns out, these things are really, really hard to make. But everybody embraced the challenge, and we fully dove in and poured ourselves into it. I think, visually, you can see on-screen how that came together. I'm really, really proud of what our artists did to make that basic idea materialize on the screen. It really is cinematic pageantry, but ultimately that's hollow and doesn't mean anything unless you have a strong, beating heart underneath it all. I think that was the thing that was the biggest priority for me; putting aside the spectacle, putting aside the exciting action and everything else. It was 'what is the heart of this story,' getting to the core of what this movie is really about.

In its simplest form, [Kubo and the Two Strings] is a story about a boy and his mom. It's something that, as kids, we all experience with, and as a father now, looking at my children and having a different generational perspective, it hopefully gave me a degree of insight, wisdom, and point of view, that I could weave my own experience, to give this film personal resonance. That was the trick; make something that was spectacular but that also had something meaningful to say, and a really strong heart. It was a lot of work, but I'm happy with the way it all came together.
During the 5 years it took to make KUBO, Travis said that the first two or three years is being spent trying to figure out the story, the characters, the world and what story you're trying to tell. Along with that, you're trying to find ways that you can "weave in personal details and different experiences from your own life, to give it meaning and resonance."
I love what Travis has to say about making the movie personal.
… we found that the more personal you make something, the more universal it becomes. That can put a filmmaker in kind of an uncomfortable position where you have to start opening up and revealing part of yourself that you typically keep shrouded and protected. That was certainly the case with this movie. There's more of me in this movie than anything I've ever done, but we have to embrace that because as you're developing these movies, you ultimately don't know if it's going to come together or how it's going to come together. That's the process. That's the journey of figuring out the story in those first couple of years. What you're trying to do is essentially look for the sculpture inside the stone. Once you start to find it, you really hone in on it, and that's when you start pouring yourself into it. That was the process for the first couple of years.
It was really interesting to get a look into the director's role in the movie, what he sees and thinks about and how that goes into the characters.
I suppose it's not unusual that Kubo is something of a proxy for the director. You find that all the time in movies, where the protagonist becomes something of a stand-in for the director. That's certainly true for me here. We started developing the story, and I started seeing the qualities of how Kubo was evolving as character. He's an artist, he's a storyteller, he's a musician. He's an animator really, when you think about how he brings inert, inanimate objects to life through his imagination and his skill. That was when the lightbulb went off that this kid is me. It's not just in that, it's also in so many other aspects of his life, and his upbringing, and his journey from being a child to an adult. He's got this incredible, beautiful relationship with his mother, and she's the center of his world. It was very much the same thing for me. My mom was my closest friend in the whole world. This film explores that time in our lives when those things begin to shift, for a variety of reasons, and then ultimately, irrevocably change as we move towards adulthood. This film really does, in a stylized way, look at that part of our lives through this prism. I think there's a degree of poetry that we bring to those ideas.
Travis has such a way with words. Through his words, I think you get a better picture of the true heart of this film.
Fundamentally, [Kubo and the Two Strings] is a film that explores big ideas. It explores loss and grief, but it also explores healing, and passion, and forgiveness, and empathy. I think above all else, it is a joyous celebration of what it means to be human, in all its beauty and all its flaws. With that kind of prism, it reminds us that we're all connected, that we all touch the world's surface, that we're all in this together. I think that empathetic message, that thing that great stories can do, is what we tried to do with this movie.
Does Travis have a favorite character from KUBO?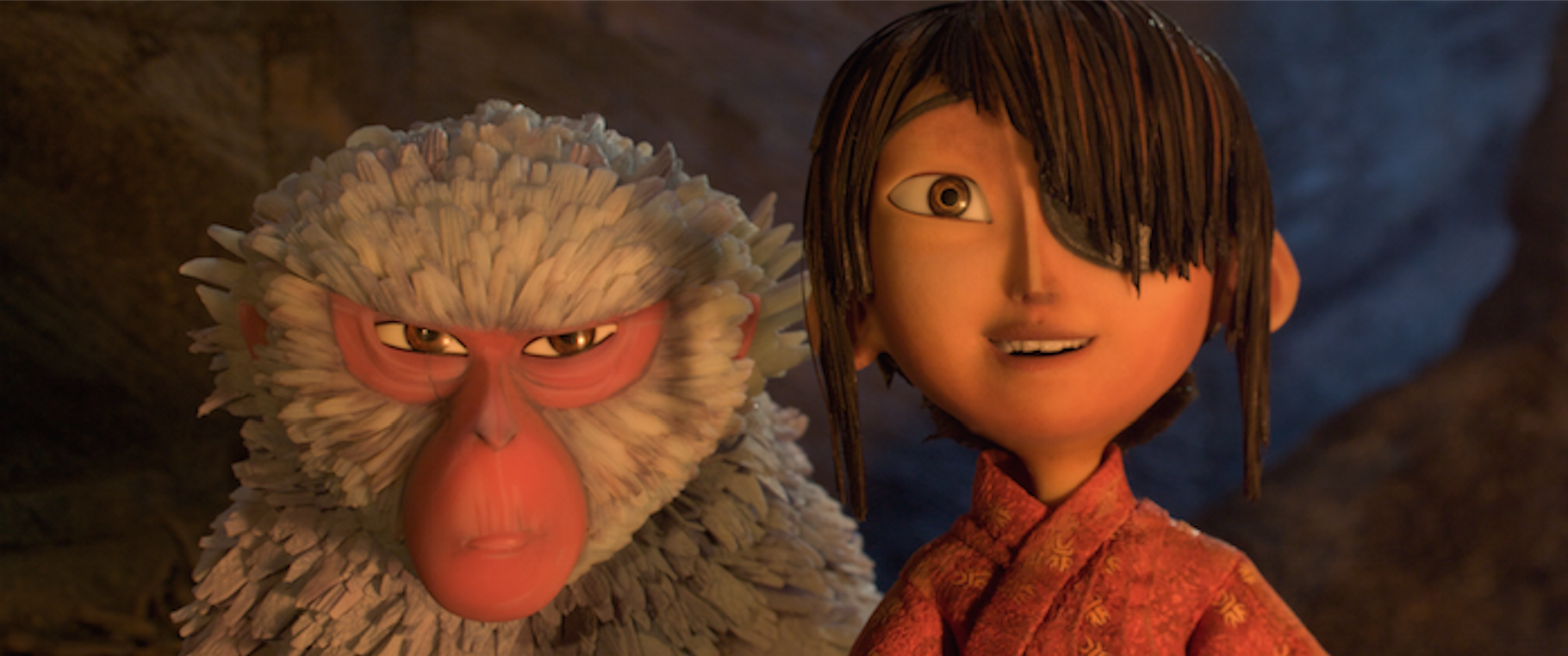 I love them all. Even the baddies.

When you're developing these stories, you learn as an artist and as a director that you've got to approach these characters without judgment. Even though some of them make horrible decisions and really, objectively, are horrible creatures, you're got to try to find out what's driving them. Usually, the way you figure that out is to say, "OK, where does their pain come from? What is driving them to make these decisions?" So you really start to try to understand them; even our villains.

Every single main character in this movie has suffered some kind of a loss and they respond to it in different ways. I think that is one of the things we explore, what loss and grief can do to us as people, what they can do to us, how they can change us and what's the best way to try to handle these things; what should we aspire to do? Ultimately, that's the path that Kubo takes, but his grandfather takes a different path, his aunts take a different path.

I really do love every character in this movie for a lot of different reasons. As I said before, Kubo is kind of a feudal Japanese version of me. On another level, one of my favorite characters we've ever done at the studio is Monkey. It's interesting, in folklore tradition, typically a character's guide or mentor is a man, and we purposely made Monkey a woman. I love her quality. She's a maternal figure, there's a lot of my mom in that character, there's a lot of my wife in that character, I see a lot of my daughter in that character. I think that she's just a lovely, interesting, layered, rich, powerful creature. I think she's animated beautifully. I love the design, and I think she's brought to life extraordinarily by just a beautiful performance. I would have to say she's my favorite character in the film, and definitely one of my favorite characters of any we've ever developed because of all those things.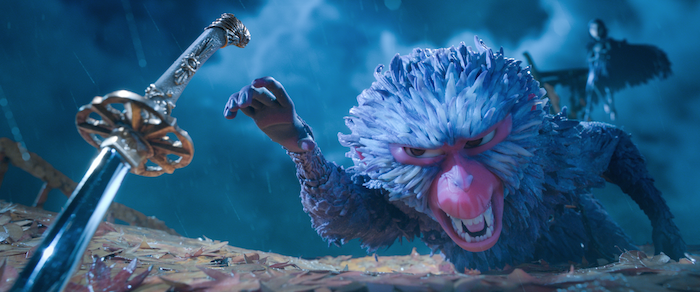 And finally, I get to ask what advice he'd give for others wanting to pursue animation or just "finding their muse" in life. Their purpose, their passion.
I think one of the challenges in life is to try to figure out what you were put on earth to do, what special gifts and talents do you have that you can bring to make the world a better place. Clearly, there's the journey that most of us take where we're starting, and raising, and living with families, and I think that is, by far, the most important thing we, ultimately, ever do. In terms of one's career and life goals outside of family, I think that is one of the challenges of our teens and our twenties, to try to figure that out.

My dad always told me, "Look, don't go for a career. Don't go for a job. What you need to do is, you need to find a calling. You need to find that thing that's unique to you, that's special to you, that you can contribute to the world."

At a pretty early age, I found that the thing I loved more than anything else was creating stuff, making stuff. It was drawing, it was music, it was telling stories. It was being a creator, being an artist. And yet, when I was growing up in Portland, Oregon, in the 70s and 80s, I didn't know anybody who was a professional artist. That didn't seem like an even remotely viable career path, that somebody could actually do that for a living. So, even though it was something that I loved, and something that I felt I was good at, I was a practical human being. I said, OK, I'll probably just have a career in finance or something, and I'll just do this kind of stuff on the side.

Really, I think that the world does have those opportunities for people out there. I think if you have something unique to say, if you have a unique perspective that you can bring to something, what you ultimately need to do is just go as hard as you can; pursue it as hard as you can and try to find those opportunities and grab them when they're in front of you.

I started out as a production assistant, which is an entry-level job in film, and TV, and commercial production. It's certainly not where I ultimately wanted to make my career, but starting at the bottom and trying to learn as much as you can, expose yourself to so many different aspects of what it is to work in production, and make those connections with other people, and knowing ultimately where you want to go. I knew that, in the end, I wanted to direct movies, but that was twenty years ago, and it's only by virtue of working in this business for so long, and finding all these different opportunities, and making something of it, and learning along the way, that I was able to get to this point.

I think, for young people, they need to appreciate that sometimes there's a sense of urgency and impatience. They want instant gratification. Young people, in particular, need to have a sense of perspective, that it takes time to develop your skills. It takes time to develop the craft. We're all born with certain talents, and one of the challenges in life is to figure out what those talents are, and then to hone them by hard work. That's what I did over a career of working in animation. I think for anybody else, the trick is to find out what that is and then work as hard as you can. That's fundamentally one of the big challenges in life, to find what you're put on this earth to do. I was blessed. I was very fortunate to figure it out at a pretty young age, and then I was blessed with opportunities to try to pursue that. I would encourage [kids] to keep at it, figure out what [they] want to do, and then just work really, really hard to try make it happen.
Kubo and the Two Strings is an epic action-adventure set in a fantastical Japan from acclaimed animation studio LAIKA. Clever, kindhearted Kubo (voiced by Art Parkinson of "Game of Thrones") ekes out a humble living, telling stories to the people of his seaside town including Hosato (George Takei), Hashi (Cary-Hiroyuki Tagawa), and Kameyo (Academy Award nominee Brenda Vaccaro). But his relatively quiet existence is shattered when he accidentally summons a spirit from his past which storms down from the heavens to enforce an age-old vendetta. Now on the run, Kubo joins forces with Monkey (Academy Award winner Charlize Theron) and Beetle (Academy Award winner Matthew McConaughey), and sets out on a thrilling quest to save his family and solve the mystery of his fallen father, the greatest samurai warrior the world has ever known. With the help of his shamisen – a magical musical instrument – Kubo must battle gods and monsters, including the vengeful Moon King (Academy Award nominee Ralph Fiennes) and the evil twin Sisters (Academy Award nominee Rooney Mara), to unlock the secret of his legacy, reunite his family, and fulfill his heroic destiny.

Director: Travis Knight
Writers: Marc Haimes, Chris Butler ("ParaNorman"); Story by Shannon Tindle, Marc Haimes
Voice Cast: Charlize Theron, Art Parkinson, Ralph Fiennes, George Takei, Cary-Hiroyuki Tagawa, Brenda Vaccaro, Rooney Mara, and Matthew McConaughey
KUBO and the Two Strings in theaters August 19, 2016!
For more information, please follow on social:
FACEBOOK I TWITTER I INSTAGRAM
#KuboMovie