Thank you to Smile Brilliant for participating in our Holiday Product Guide and sending along the Teeth Whitening Kit for review. All opinions are our own.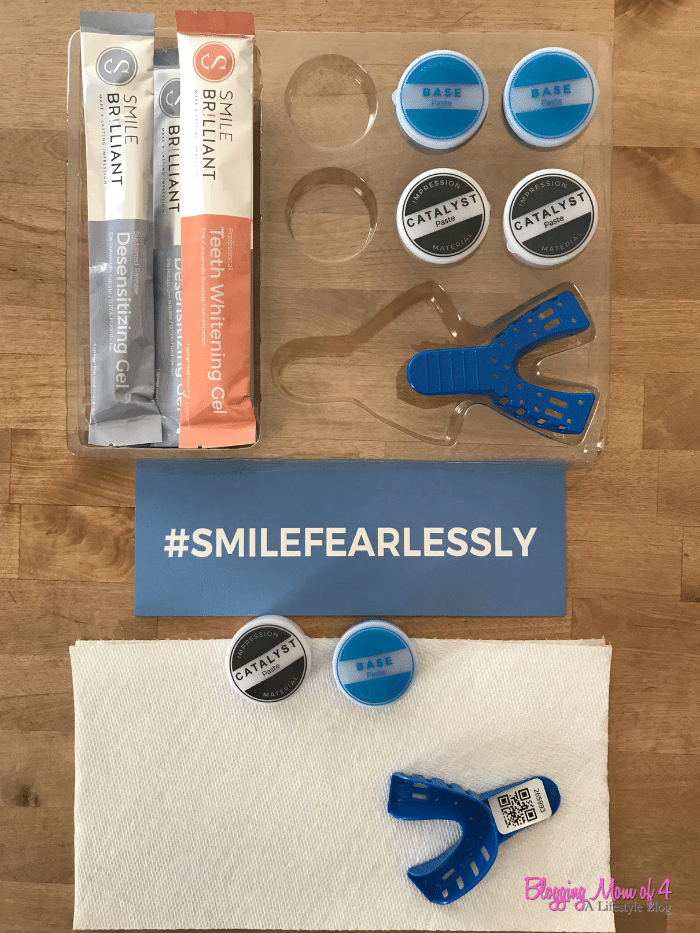 The holidays are just around the corner… and what would go great with that new holiday outfit? Brighter, whiter teeth!
Your smile is so important and so is feeling comfortable with your teeth to show them off.
Through our foods, drinks, and age, our teeth start to yellow. It happens to the best of us. It might even start to affect our confidence and thus our smile. We don't smile as much because we don't want anyone to see our yellowing teeth.
That's where Smile Brilliant comes in!
We have finally solved the yellow teeth dilemma.

From dental lab to your door. Our teeth whitening process is recommended by more dentists than any other procedure in America. We proudly produce our custom-fitted whitening trays right here in the United States for 70% less than your dentist and 3x to 5x faster. We ship worldwide & our customers trust our team's honesty and experience.
Smile Brilliant's Teeth Whitening Kit gives you that brilliant smile from the convenience of your home. The kit is super easy to use and comes with everything you'll need. First, you need to create impressions of both your upper and lower teeth.
Clear instructions are included, which makes the process very easy to do. First, you're going to mix the blue and white putty together.
Teeth Whitening Kit Process
Once all white is gone and only blue is visible, you'll put the putty into the provided trays. You're going to do just the top first.
Tim is the first to get his impressions and teeth whitening kit so he's inserting the tray, firmly pressing into his teeth, and holding in place for 3 minutes.
Once the 3 minutes is up and the putty has set up, you gently remove and inspect. You'll want to make sure your impressions are good before you continue.
Leaving the impressions in the tray, set aside and repeat the process for your lower teeth. When you have both impressions done, wait 30 minutes, and rinse with cold water.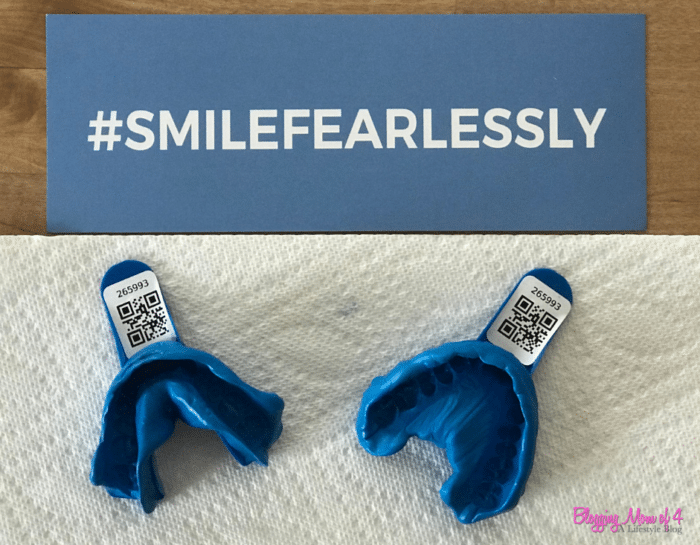 Once both impressions have hardened, you're ready to ship back to Smile Brilliant. Once your custom-fitted trays arrive back, you begin the teeth whitening process.
The process so far has been quick and painless. We're looking forward to trying out the whitening process once Tim's custom-fitted trays arrive.
In the mean time, want to try a teeth whitening kit for yourself?
Smile Brilliant provided a coupon for Blogging Mom of 4 readers. Find out about Smilebrilliant's Teeth whitening options, choose your whitening kits, and enter coupon code 15bloggingmomof4 at check out to receive 15% off!