The reviewer has been compensated in the form of a Best Buy Gift Card and/or received the product. All opinions are my own.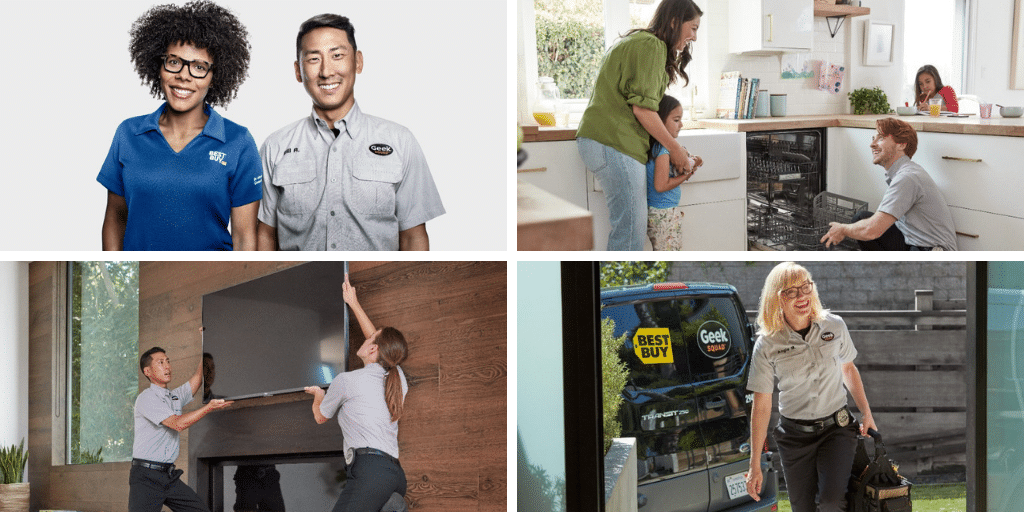 Over the past couple of years, we've been starting to replace some of our bigger appliances. We've also purchased a new computer and a new Smart TV. Some of the technology related items, we feel comfortable installing ourselves. For everything else, we let Best Buy Total Tech Support handle it.
With the purchase of our dishwasher, we found out about Best Buy's Total Tech Support. It's basically a membership dedicated to supporting all the tech in your home no matter where or when you bought it.
The best part is that it's very reasonable. You get many included services, $49.99 in-home services, 20% savings on repairs, and protection plans (Geek Squad Protection and AppleCare Products). Plus it's really easy to use. You get 24/7 support connect with Geek Squad in-store, over the phone, or chat/remote online. Which means you get support when and how you want it.
For us, it was a no brainer to get our new dishwasher installed from Best Buy Total Tech Support. Appliances such as Dishwasher, Over the range microwave, Gas appliances (dryer & range), and garbage disposal installations are all only $49.99 each.
For that big screen TV you're wanting to get, home theater Total Tech Support is also only $49.99 each. Such as TV Connect, TV Mounting, Basic Audio install, harmony remote setup, cord cutting, and TV Calibration.
Our next big purchase is going to set up more of the Smart Home technology. Home Wi-Fi setup, voice assistant setup, Wi-Fi camera install, smart lighting setup and customization, smart doorbell install, and smart thermostat install all $49.99 each with Total Tech Support membership. It's so worth it!
What are the next big purchases you're making that you'll get Best Buy Total Tech Support to help with?