SYW FREE Points, FREE Points, FREE Points!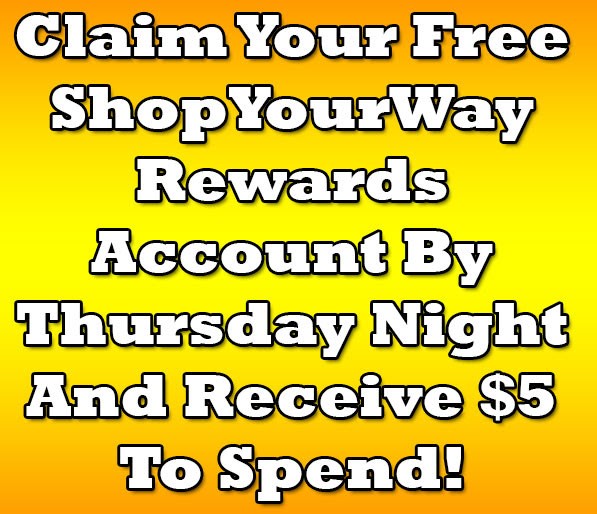 ALL current SYW (Shop Your Way) clients of mine will get a FREE $5 in points injected into their account on Friday morning! The points are available for use this Friday, Saturday, and Sunday (7/25-27).
If you are NOT a SYW client already…
Sign up NOW and you can still get the FREE $5 in points! All you need to do is sign up by Thursday night (7/24) and you will get $5 in points in your account on Friday morning as well.
Here's how to Sign Up:
If you're not already a SYW rewards member, sign up now! Just click "Become a Client" below and you'll get a member id and get set up with my husband Tim and I as your personal shoppers. (Which just means we're at your disposal should you need great shopping ideas
Make sure you check out other SYW Rewards Deals going on right now!
Enjoy!