This shop has been compensated by Collective Bias, Inc. and its advertiser. All opinions are mine alone. #AvengersUnite #CollectiveBias #Ad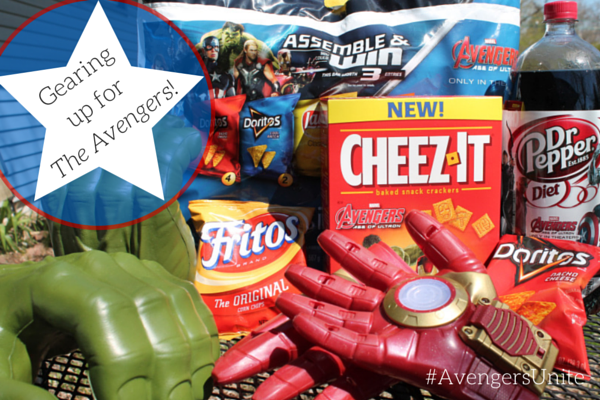 If you couldn't tell by now, I am a huge fangirl. I love all things MARVEL!
You might have been following along on my recent press trip out to LA? In case you missed a post or need to catch up, you can find all coverage under my Disney tab. There's interviews with the cast, plus I'll have my review of MARVEL's The Avengers: Age of Ultron up on May 1st. Which is when the movie hits theaters!
Not only am I a big fan but as is everyone in my family! We're actually planning a family movie night to all go see MARVEL's The Avengers: Age of Ultron. To prepare, we needed to do some Gearing Up!
I get excited when I walk into Walmart and see The Avengers everywhere I look! 😉 Have you noticed the displays around the store? How about The Avengers product?
My husband is a big Dr. Pepper fan so I had to pick this up for him.
Here's another one for the big variety bag of chips. This display was actually back by the 'soda' aisle in my Walmart. I love to pick up these going into spring and summer. We're always on the go so having quick snacks that we can pack and bring with is awesome. And the kids love them, of course!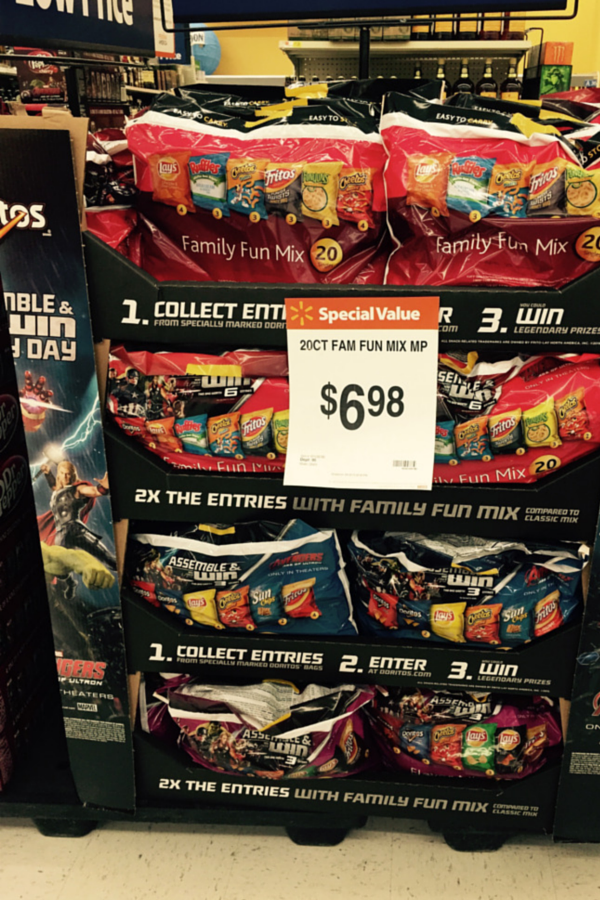 Speaking of kids (and adults alike but let's just say that this is for the kids 😉 ) have you seen the new Super Heroes Assemble App? This is a fun thing for the kids to do while shopping or anytime.
Gearing up for The Avengers with the Super Heroes Assemble App
The Super Heroes Assemble app is available in the iTunes and Google Play store. All you need to do is download it from the store or right from your phone.
If you have an iPhone, just go to the "app store," search for the Super Heroes Assemble app, click "Get" and it will start downloading.
There is a lot of fun activities to play around with inside the app.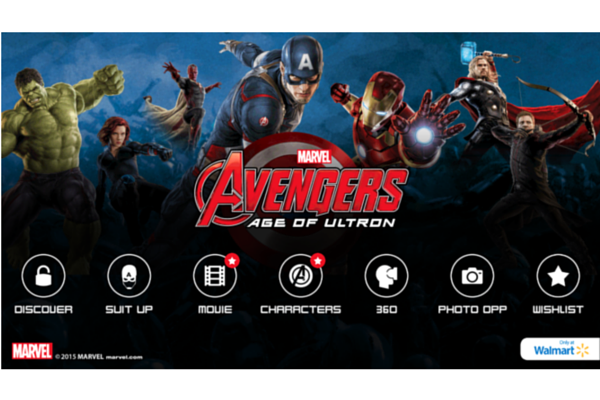 Open up the app while shopping, look for The Avengers displays and in store signage from Kellogg's, Hasboro, Dr. Pepper or Marvel, scan with the app and reveal secret content. Plus, you can also scan the specially marked Avengers packaging of these brands to unlock even more secret content. This is all under the discover tab.
Displays like this: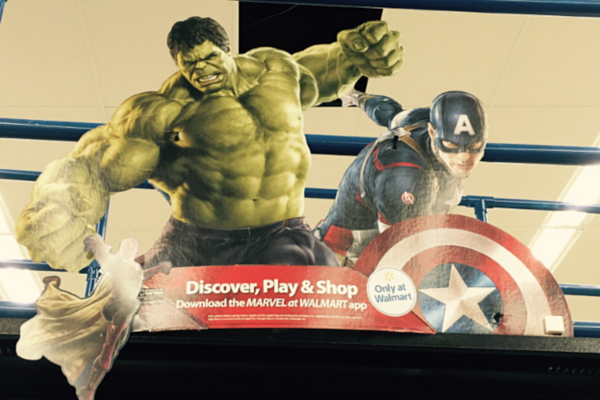 Product packaging like this:
My Walmart did not have a lot of displays set up so if you find that you can't find the displays, no worries. You can also find and unlock content from the Walmart Avengers website.
I was able to find a couple fun things that I could scan and unlock though.
My favorite Avenger is probably Iron Man so pretty stoked to unlock some Iron Man digital content! Who is your favorite Avenger?
Click around in the app and find more fun activities. The more you unlock, the more content you'll have to play with. Ie: Take a look at me as Iron Man.. with Thor's hammer. HA!
Are you on Pinterest? Here's a great image ready for pinning!
Download the Super Heroes Assemble app and have fun unlocking content!!