Disclosure: I am a member of the Collective Bias® Social Fabric® Community and was chosen to complete a shop for Best Buy Mobile Specialty Stores. This shop has been compensated as part of a social shopper insights study for Collective Bias and its client.
My kids are very electronics oriented and always love the cool new gadgets. It's just the day and age that we live in. They've all been asking to get their first mobile phone so we have been shopping around a little trying to figure out the best student mobile plan, determining the right age to get cell phones, etc.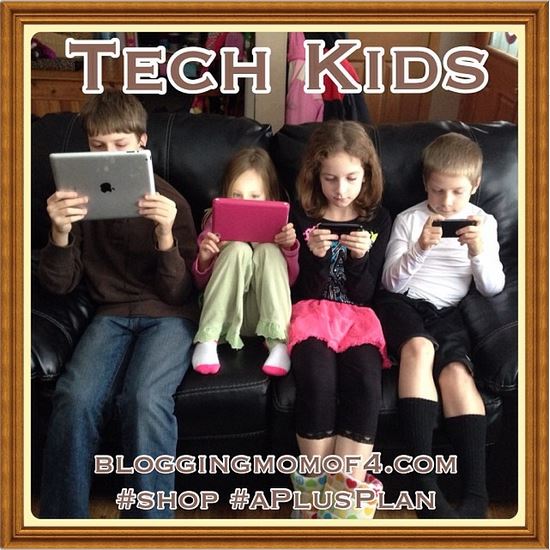 With the Holidays so close, I've been spending extra time at the mall. Well, the Holidays and the fact that I have 2 girls who LOVE to shop! They are always asking to head to the mall. My oldest daughter can out shop me any day.
Maybe it's because I'm a mom and have so much to juggle that I like convenience shopping vs. window shopping. And by convenience I'm referring to getting as much done as I can in as little time as possible. It's awesome when I can cross several things off my to do list/shopping list in one location.
Whenever we are in the mall, my kids are instantly drawn to the Best Buy Mobile Specialty Store. They love checking out all of the different phones, tablets and accessories.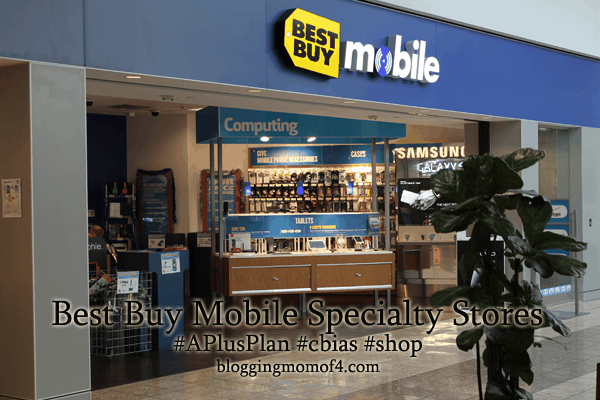 I love that having the Best Buy Mobile Specialty store right in the mall makes things convenient for me. Now I can get all of my shopping and errands done in one place. If I need anything mobile related, I can get it done while doing my other shopping at the mall. AND what's even better is that you can even schedule an appointment to meet with a sales consultant at one of the Best Buy Mobile Specialty Stores. You can do so on the Best Buy Mobile Specialty Stores website. That way, if you know you'll be at the mall at a certain time, you just schedule an appointment and are sure to get the help you need.
I've now got 2 kids ready for cell phones and 2 more anxiously awaiting their turn to get cell phones. We homeschool so I haven't really seen the need to get them cell phones too early. They are home a lot and the need just hasn't been there. However, as they get older and start heading out in their different social activities, sporting events, church events, etc., I just feel more comfortable with them having a phone. I want them to be able to contact us whenever needed or visa versa.
Student Mobile Plan
On our last trip to the mall, we stopped into the Best Buy Mobile Specialty store. They are currently running the Sprint student-based My Way Promotion which is a really great deal. Here's what you can get on the student mobile plan as an eligible student: get 12 months of free talk, text and 1GB data when you buy a qualifying phone (purchased at the student activated price) and get an Unlimited, My WaySM plan.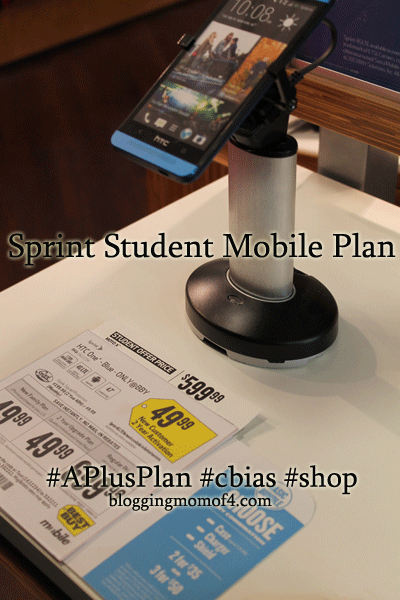 So pay for the phone, get 12 months of talk and text and no contract! They have a special smart phone offer from Samsung on their GS4 Mini for $349.99. That's like paying less than $30 per month. This is so great for students!
My husband took the lead in talking to the store manager, Shannon, about our cell phone needs. He was able to answer our questions and help us determine the best student mobile plan for our kids. He even determined that my husband could trade in his old iPhone and get a couple hundred for it. That's always great!!
Are you or your students ready for a cell phone? Are they asking for the cool new gadgets? Check and see if your mall or shopping center has a Best Buy Mobile Specialty Store. You can also follow Best Buy Mobile Specialty Stores on Twitter.
Topic: Student Mobile Plan