I don't know about you all but we are super excited for the new Star Wars The Force Awakens movie. So much so that we stop in every store that has Star Wars merchandise. And it's everywhere so we stop in a lot of stores. 😉
This year, we stopped into our local Hallmark store and found these ADORABLE Star Wars itty bittys. They are just too cute not to have. Even better, they are perfect for helping us decorate for the holidays.
I am not a very creative person so when I saw the Star Wars itty bittys being used to decorate a Christmas tree inside the Hallmark store, I new we had to replicate that at home!
Take a look at how we decorate for Christmas with Hallmark Star Wars itty bittys!

Now usually we do not put up any decorations until after Thanksgiving. Some years, we barely get up decorations in time for Christmas Day. But as die hard Star Wars fans, we had to break out the decorations early.
Now we're at least started with our decorations!
Now if you couldn't pick up on this above, I tend to be a procrastinator. I love the holidays, love Christmas but I'm busy. I don't always find time to decorate, shop, bake, etc. I'm sure I'm not alone in all of this. Anything to make all of the above easier is awesome.
Have you shopped in a Hallmark Gold Crown store lately? Let me tell you, they sell way more than just greeting cards. Definitely go in and check out their Star Wars merchandise and the itty bittys but also take a look at their other great gift options. Especially if you tend to be a last minute shopper. They have some great gift options.
I'm in love with their mitten and scarf sets for the holidays.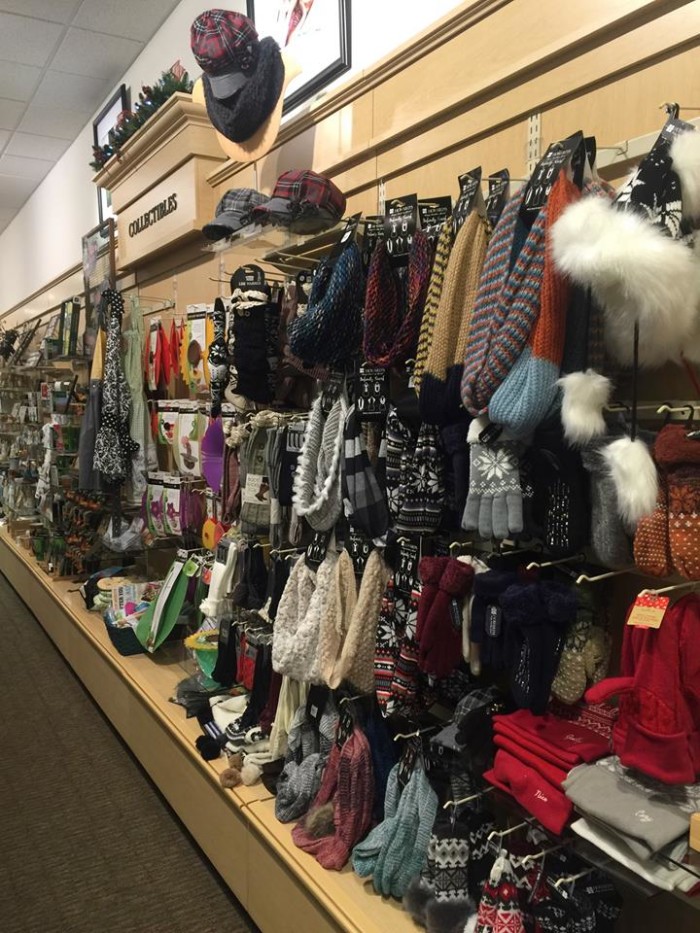 Are you a last minute decorator? How do you decorate for the holidays?