Disclosure: I was provided a gift certificate to experience the new Under 600 Calories Menu at Smiling Moose Deli. All opinions are my own.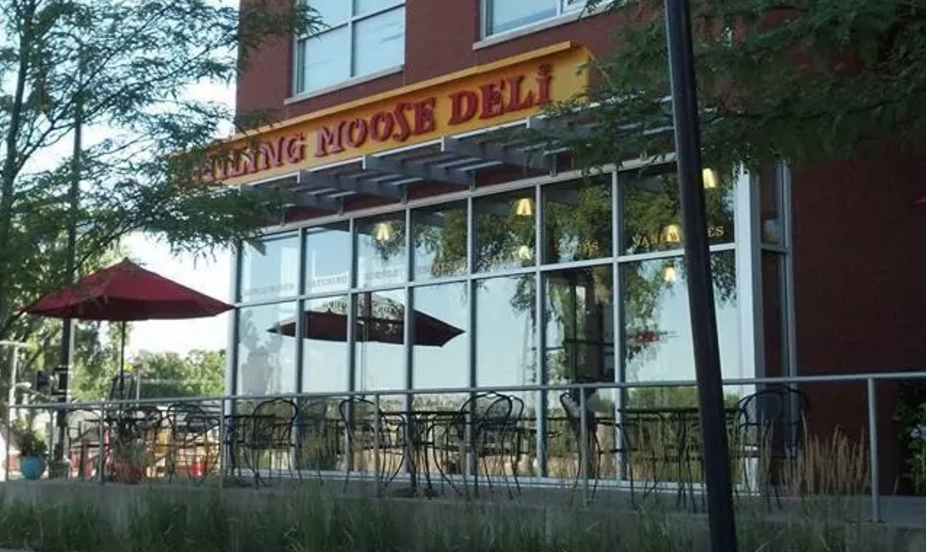 I have lived in the Eau Claire area all my life. Eau Claire is growing, changing and updating. I can't believe all of the amazing changes in the down town area. If you haven't been down for a visit, you need to go.
In fact, while you're downtown, stop by Smiling Moose Rocky Mountain Deli and grab breakfast or lunch! Smiling Moose Rocky Mountain Deli is now open under new ownership in Eau Claire, WI at 329 Riverfront Terrace.
Smiling Moose Rocky Mountain Deli
New and loyal Eau Claire Smiling Moose fans will notice an updated interior, as well as all-day breakfast offerings and more than 20 new menu items, like the Wicked Wasabi Tuna Salad, featuring avocado mash, cucumber, arugula and wasabi mayo on a ciabatta bun, and the Buffalo Bleu Wrap, which has grilled chicken, house-made bleu cheese coleslaw and tangy hot sauce. The restaurant will also offer its "Over 20 Under 600" calories menu.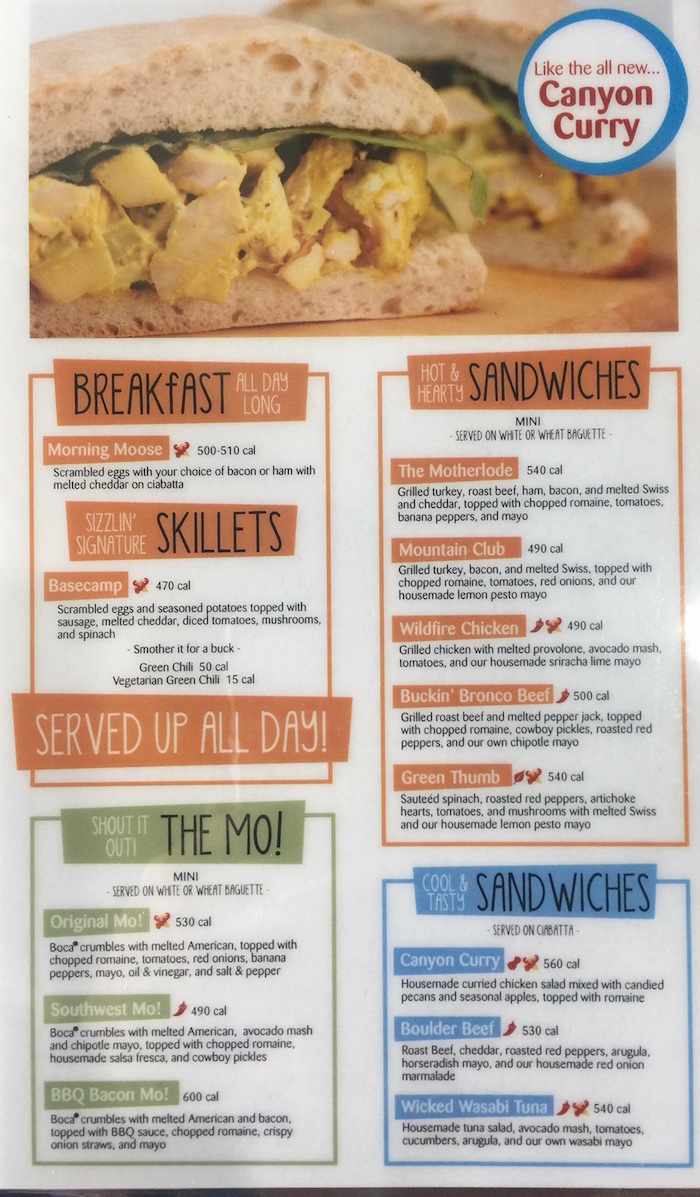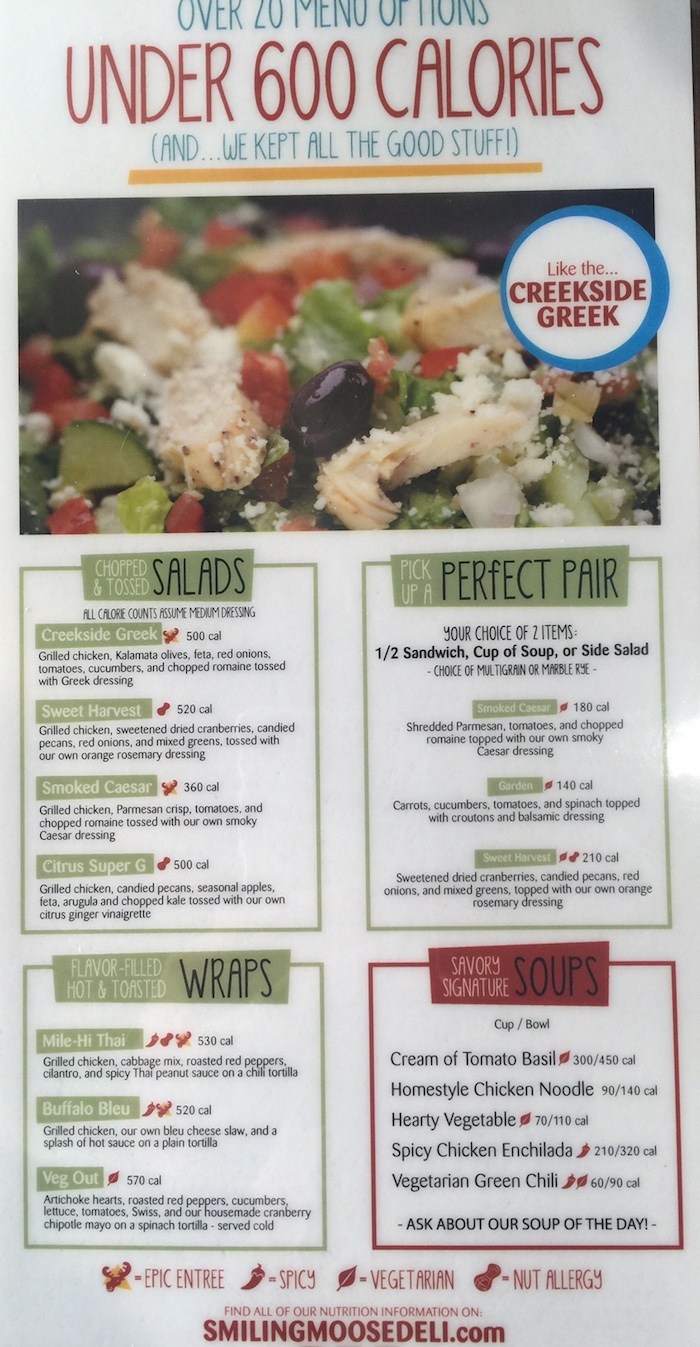 Tim and I stopped down for lunch. So many great menu options to choose from. I went with the BBQ Bacon Mo. Hello? BBQ Bacon. Need I say more?
Boca crumbles with melted American and Bacon topped with BBQ, chopped Romain, crispy onion straws, and mayo. (Hold the onion for me).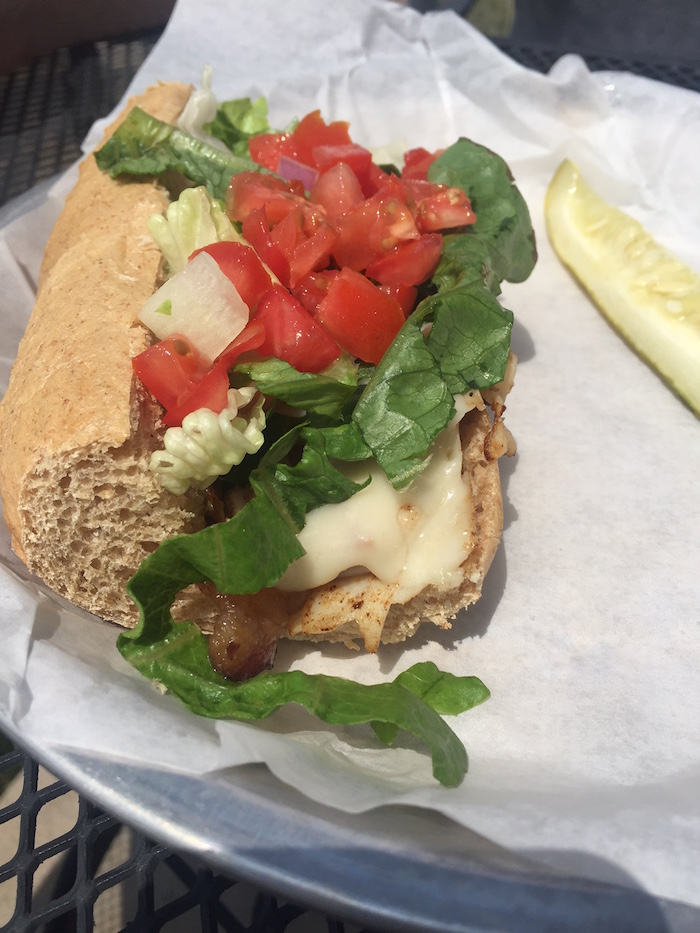 Ok.. time to get real. I had no idea what Boca crumbles were when I ordered this. It just looked like ground hamburger. And it tasted good so that's all that mattered to me. But my curiosity won out and I looked it up. Boca crumbles are actually a meatless, alternative protein option. I love that Smiling Moose Deli offers this option. Great when you're looking for a low calorie protein option!
The meal was delicious, filling and I knew that I didn't blow a days worth of calories in one meal.
Tim and I enjoyed a nice lunch on a gorgeous day. Smiling Moose Deli offers plenty of seating inside or sit outside on the patio.
It was so nice out that we chose to sit outside. Now, I could have done without the traffic noise but take your meal and walk just a bit towards the river and the noise disappears.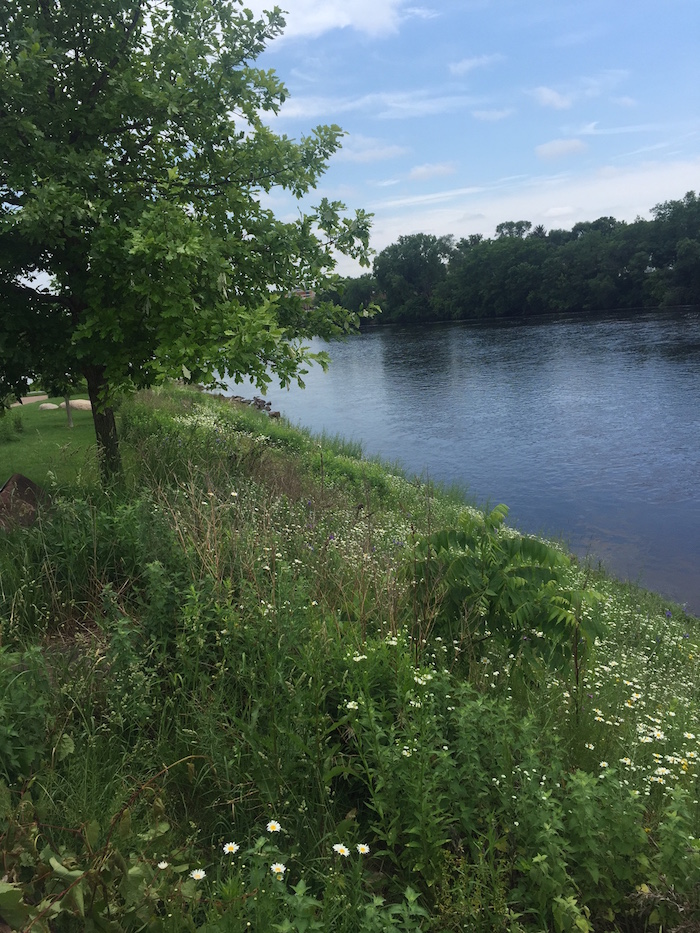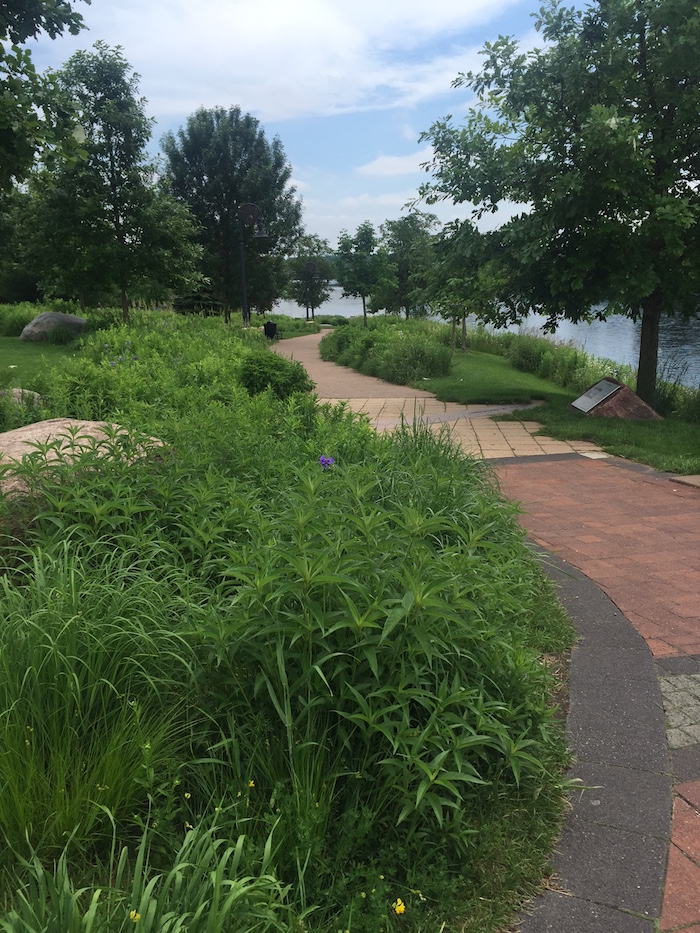 This is such a beautiful area to visit. Have lunch at Smiling Moose Deli and then explore!