Thanks to Disney Home Entertainment for sponsoring this post about Rogue One Digital Download. All opinions are my own. This post does contain affiliate links and by clicking them, you are helping support our site.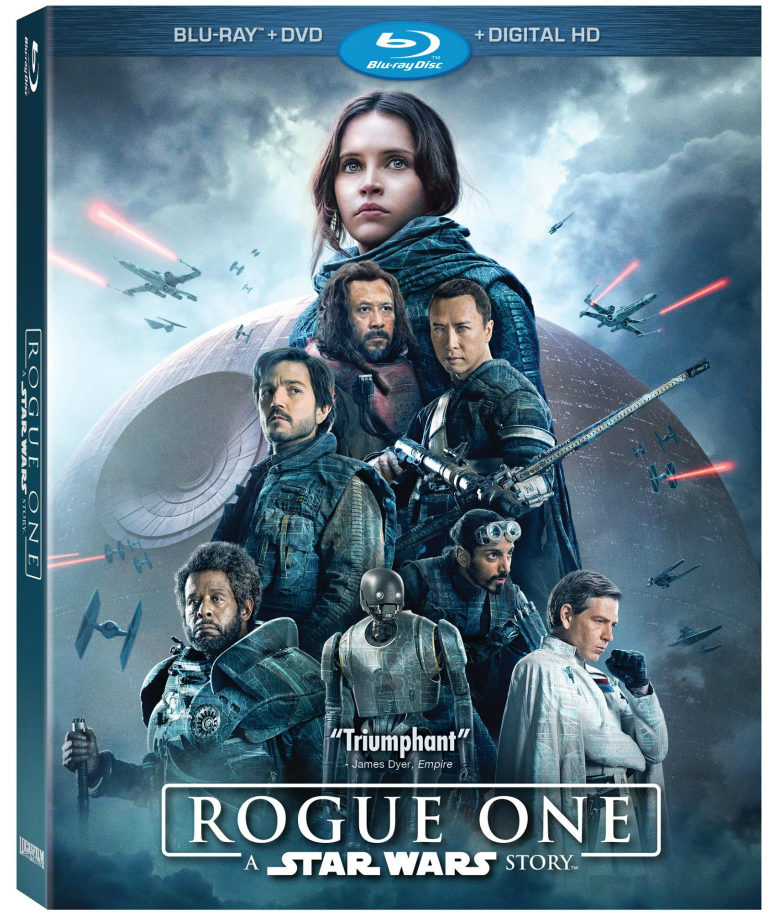 Star Wars fans every where are cheering!! Why? Because Rogue One Digital Download is now available!
Do you already have your copy? If not, you can download it and watch it now. No need to wait for the Blu-ray to come out. Don't have a smart TV or a way to watch the digital download? No worries there either. All you need is a Roku Streaming Stick.
If you missed it, last Sunday we partnered with Disney Home Entertainment for the Rogue One Digital HD Twitter party battle! We were on #TeamEmpire and had a blast watching the movie and live tweeting. Sadly, our team was defeated. But really.. there's no losers here. We had a ton of fun AND got to watch Rogue One!
Plus, we got a fun at-home watch party kit that included:
Rogue One Digital HD code card
Roku Streaming Stick
Imperial Death Trooper Backpack
Rogue One Mug
Light-Up Tumbler with Straw
Enlist Now Trading Pin
There are some great Rogue One merchandise options available. So fun! I love the mug and the backpack. My kids have been having fun taking turns wearing the backpack. It has a hood that is tucked in a zipper on the top of the bag. It's attached to the bag and looks pretty awesome on the kids.
Don't delay! Grab your digital copy. There is a lot of great bonus content too to enjoy!
Have you watched Rogue One yet? Or really, I should ask, how many times have you watched it? 😉 Who's your favorite among the new characters? I'm a big fan of K-2SO. But really, I love all of the new characters. Great new additions to the Star Wars family!