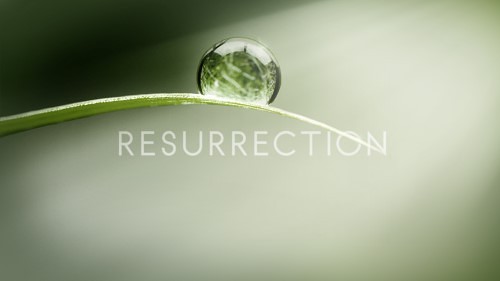 Have you tuned into ABC's new TV show Resurrection?
About Resurrection
The people of Arcadia, Missouri are forever changed when their deceased loved ones suddenly start to reappear. An 8-year-old American boy (Landon Gimenez) wakes up alone in a rice paddy in a rural Chinese province with no idea how he got there. Details start to emerge when the boy, who calls himself Jacob, recalls that his hometown is Arcadia, and an Immigration agent, J. Martin Bellamy (Omar Epps), takes him there. The home he claims as his own is occupied by a 60-year-old couple, Henry (Kurtwood Smith) and Lucille Langston (Frances Fisher), who lost their son, Jacob, more than 30 years ago.
Resurrection has a great cast including Kurtwood Smith, Frances Fisher and Omar Epps. While in LA for the Muppets Most Wanted press trip, we also did a press portion for ABC TV. One of the shows that we previewed was Resurrection Episode 2. I watched episode 1 before leaving for LA.
I was hooked with the first episode and had so many questions! After watching episode 2, some of those questions were answered but a new set of questions developed. Resurrection is so intriguing. There's just enough give and take with what you find out from episode to episode to keep me tuning in. I think it's going to be a great series to watch.
We also were able to sit down with Resurrection Executive Producers, Michele Fazekas and Tara Butters. It was great to hear how Resurrection was started and get to ask questions. Granted, all of my questions they probably couldn't really answer. 😉 I wanted to know the whys and what happens next, etc etc. Overall it was such a great experience to be able to sit down with those behind the show.
Resurrection is based on the book "The Returned" by Jason Mott. When asked how they pitched Resurrection to ABC, they actually said that they pitched the last episode. So fans can know that the producers and writers have a full story in mind and will work from beginning to end taking us through it.
Michele and Tara assured us that we will get answers along the way.
If you haven't tuned in yet, it's not too late. Episode 2 airs this Sunday, March 16, 9/8c and you can get caught up with the premiere over at ABC.com.
Make sure to follow along as I post about all of my other ABC TV and Disney Adventures.
Photo Credit: RESURRECTION (cast photo)- ABC's "Resurrection" stars Mark Hildreth as Pastor Tom Hale, Kurtwood Smith as Henry Langston, Landon Gimenez as Jacob Langston, Frances Fisher as Lucille Langston, Omar Epps as J. Martin Bellamy, Devin Kelley as Maggie Langston, Matt Craven as Fred Langston, Samaire Armstrong as Elaine Richards and Sam Hazeldine as Caleb Richards. (ABC/Bob D'Amico)
#MuppetsMostWantedEvent, #ABCTVEvent
Topic: Resurrection