Alright, the wait is finally over!! Ratchet & Clank The Movie opens in theaters THIS Friday!
Whenever I get a chance to pre-screen any movie, I will usually get asked about the audience for it. Who will like it, is it appropriate for my kids, etc. So let's go through a list of who will enjoy Ratchet & Clank The Movie.
Ratchet & Clank The Movie
1. Ratchet & Clank Gamers – I think anyone that has played Ratchet & Clank the game will enjoy the movie. I know that you might be a little skeptic because not all games turned into movies have hit the mark but I think Ratchet & Clank did. Ratchet & Clank was one of the first games that my kids played. They loved it (and still do actually)! Now while I have never played the game myself, I have it on good authority from my gamer husband that if you all played the game, you'll love the movie!
2. Gamers in general – There are a lot of fun nods in the movie to gamers. While I may not be the biggest gamer in my family, even I was laughing at the nods. I don't want to give any spoilers so I won't mention them. But I know that you'll enjoy it. It feels like there's a few inside jokes that were made just for us! 😉
3. Kids/Families – Ok now having said that there's a lot of nods to gamers and talking about inside jokes, that does not mean that non-gamers won't enjoy the movie. I think that this movie has something for everyone. The different themes in this movie are very family friendly. And what kid wouldn't love the animation and the lovable Lombax?! He's actually quite charming. 😉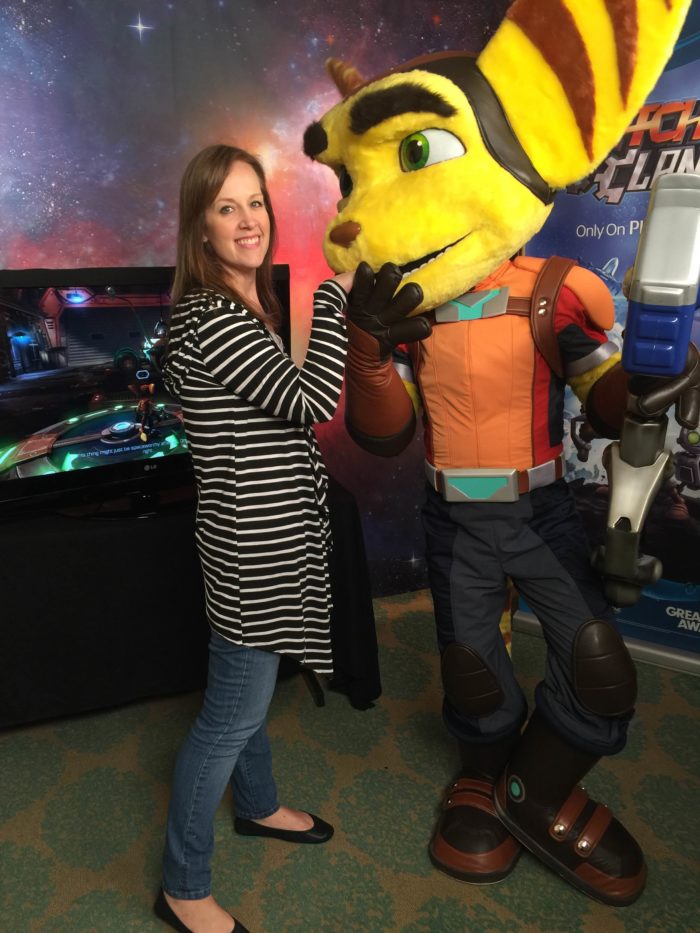 If you love rooting for the underdog and encouraging your kids to go after their dreams, you'll love Ratchet & Clank The Movie!
I would love to hear your thoughts! Head out and see Ratchet & Clank The Movie this weekend and let me know what you think, what was the best nod, etc. Enjoy!!