Looking for a great Keto snack option? I've got something that will curb your sweet tooth and help you stick to your keto diet. Keep reading for the Pumpkin Pie Fat Bombs recipe.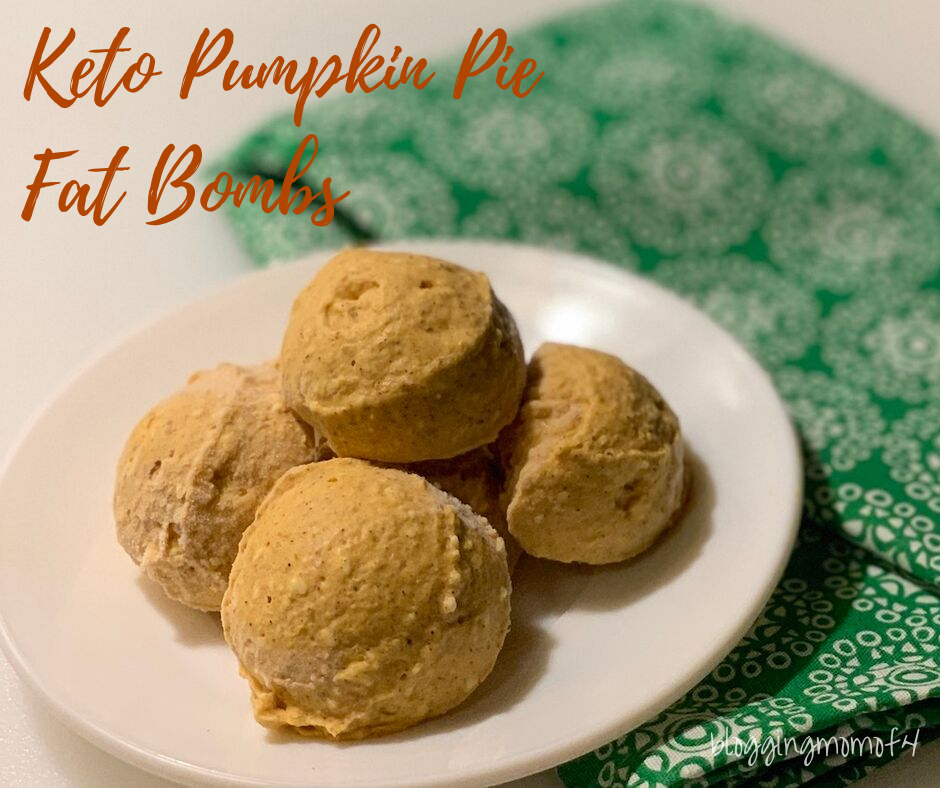 I am a huge snack person. I think I could skip main meals and just eat snack foods all day long. Which, for me, is a big issue when living a Keto lifestyle. I really struggle to find Keto approved snacks to eat.
Along with that, I also struggle to get in enough fats. So these Pumpkin Pie Fat Bombs are perfect. And it satisfied my craving for pumpkin spice everything right now. I know, I know.. the world is divided between pumpkin spice lovers and haters. There is division over this topic even in our family. Who knew there would be so much controversy over pumpkin?!
I digress. Back to the recipe.
Pumpkin Pie Fat Bombs
Fat Bombs, including the pumpkin pie fat bombs, are super easy to make. Cream cheese and butter are awesome on the keto diet. These little balls of goodness will help you reach your fat macros for sure. And as with everything, just don't over indulge. They are very tasty so you may want to eat the whole bowl.
Anytime that you find yourself craving a snack or dessert, just whip up a batch of these pumpkin pie fat bombs. If you're living the keto lifestyle, I'm sure you have all of the ingredients on hand.
Cream the softened butter and cream cheese together, add in your pumpkin puree, Swerve confectioners, vanilla, and spices. If you want to enjoy these frozen, just scoop and drop onto a parchment paper lined cookie sheet and freeze for a couple of hours. Store in an airtight container in the freezer and take out as needed.
Otherwise, you can just keep the mixture in a bowl in the refrigerator. They will not form balls in the refrigerator, however. It will be more like a pudding or mousse type consistency. Anytime a snack craving hits, just grab a spoonful from the bowl. Super easy.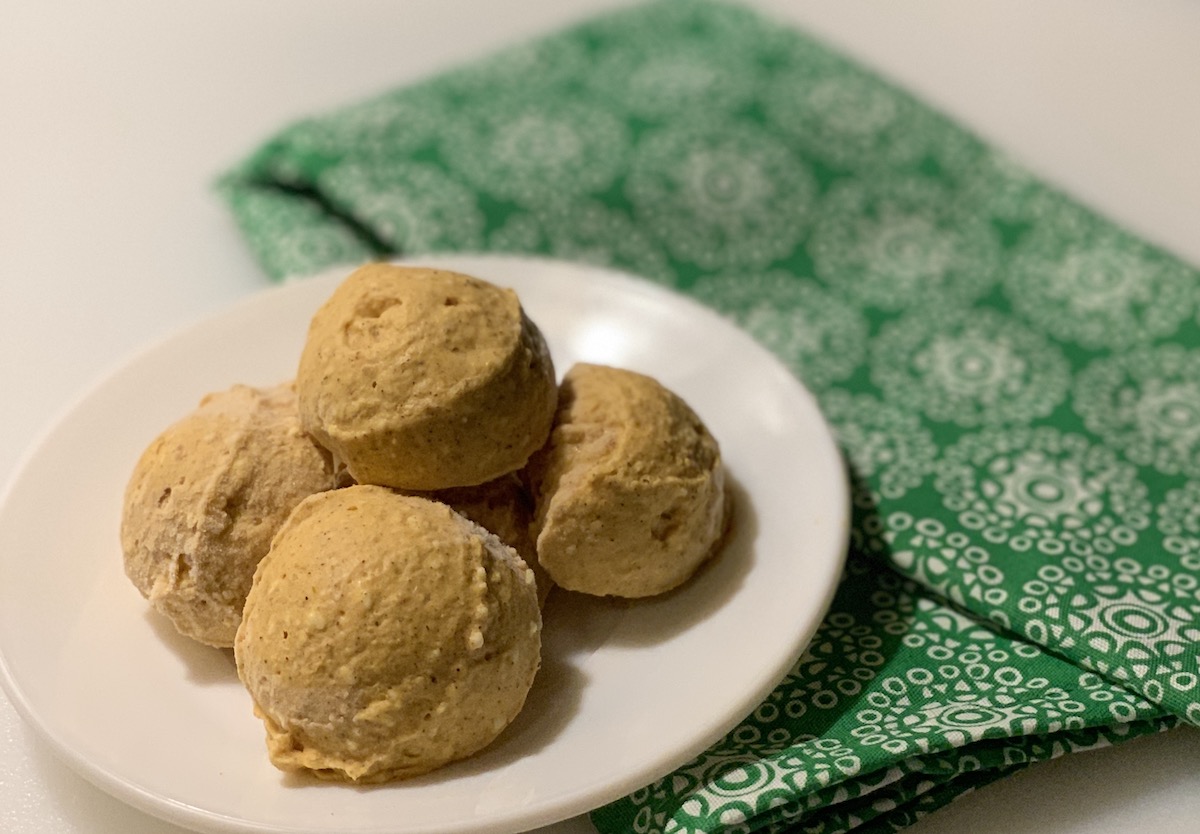 My husband, who's a huge pumpkin pie fan, really liked these. He's not even on the Keto diet so that's saying something.
Do you have a favorite Keto Snack or favorite Fat Bomb that you've made? Let me know in the comments below. And make sure to pin this recipe so you can easily find it.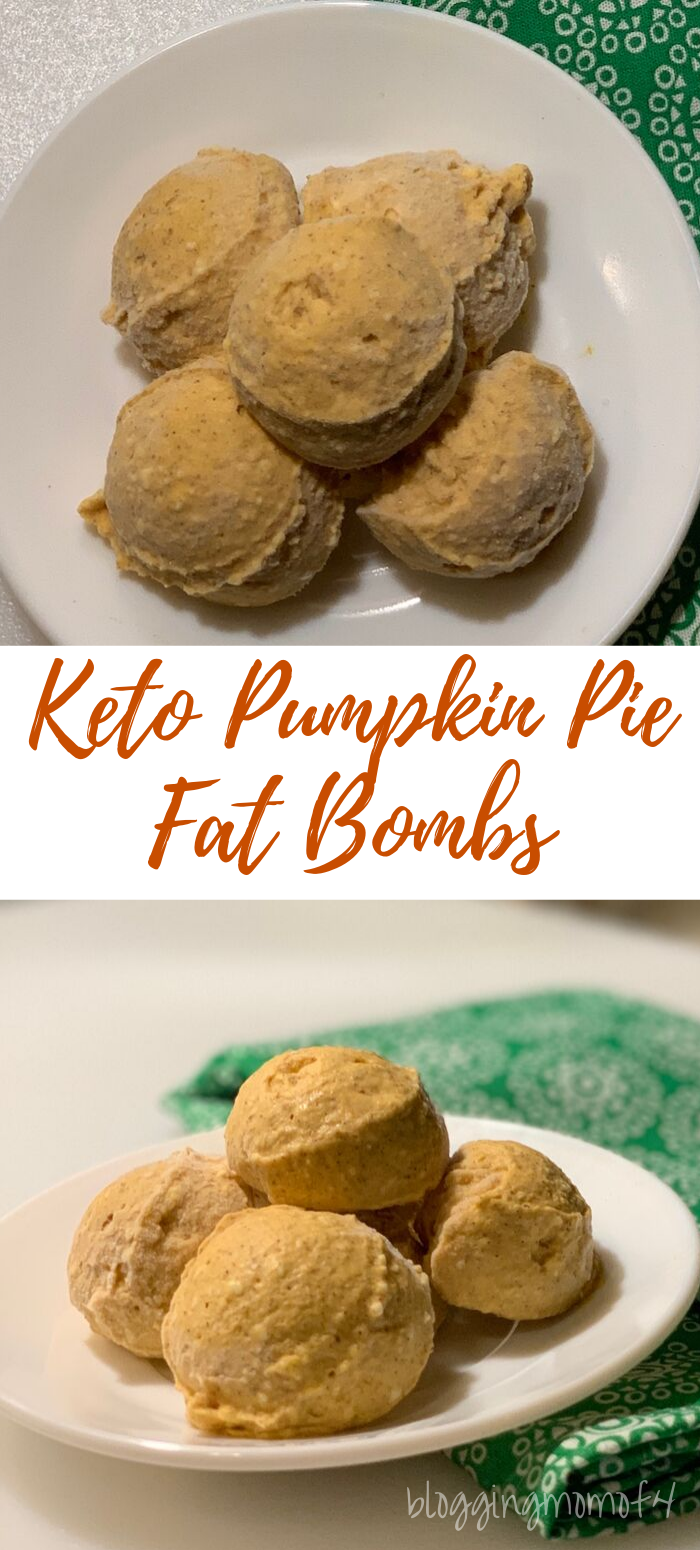 Keto Pumpkin Pie Fat Bombs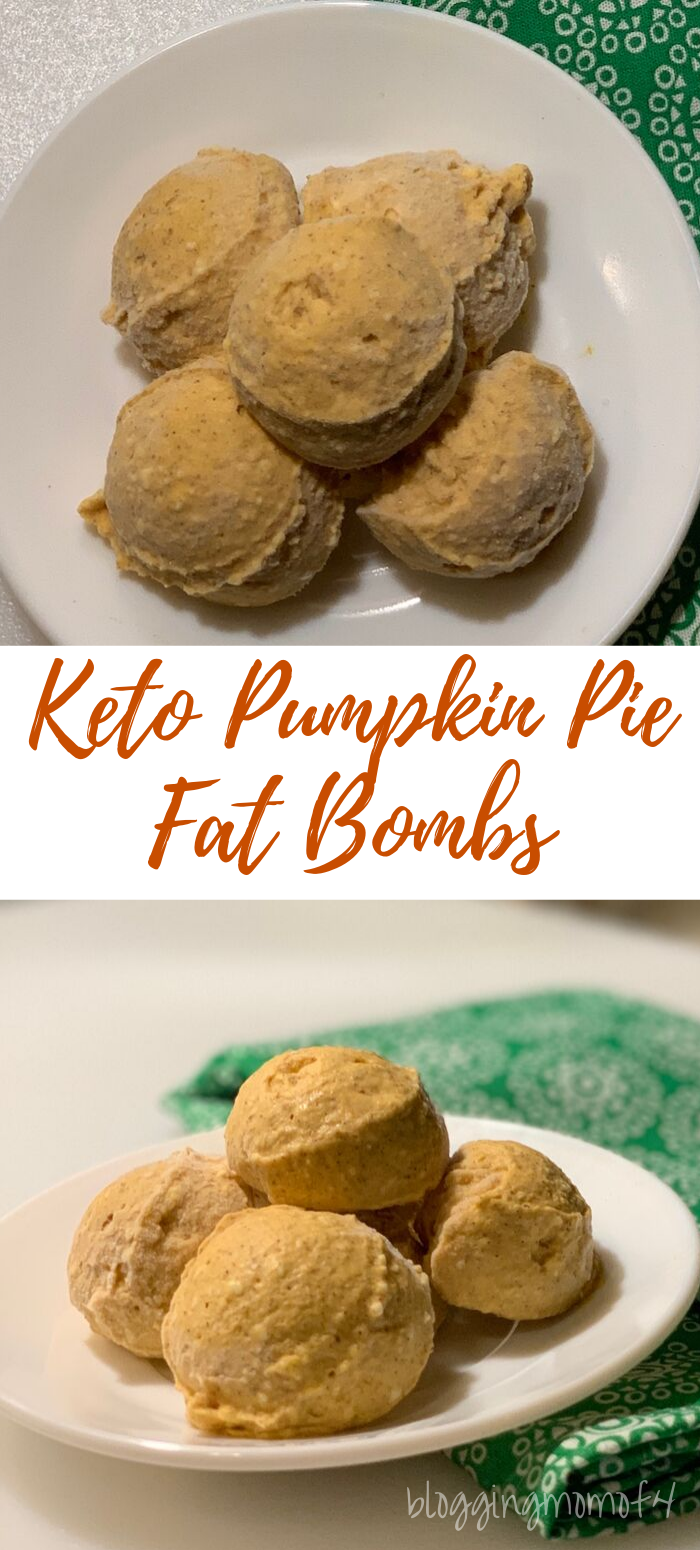 Ingredients
4 oz cream cheese, softened
4 oz butter, softened
1/4 cup confectioners sweetener (sugar alternative like Swerve)
1/2 cup pumpkin puree
1/2 tsp vanilla extract
1 1/2 tsp pumpkin pie spice
pinch of salt
Instructions
Mix together the cream cheese and butter until creamed.
Add sweetener, pumpkin puree, vanilla, pumpkin pie spice, and salt.
Mix to combine.
Scoop with mini ice cream scooper (or spoon) onto a parchment paper lined cookie sheet.
Freeze until firm.
Store in freezer.
Notes
These are great straight from the freezer. Otherwise, you can skip the freezer step and just store in a bowl in your refrigerator. However, this will give you more of a pudding or mousse type consistency. Then just grab a spoonful and enjoy.
Recommended Products
As an Amazon Associate and member of other affiliate programs, I earn from qualifying purchases.