Thank you to Canvas Factory for sponsoring this post on preserving artwork on canvas. All opinions are my own.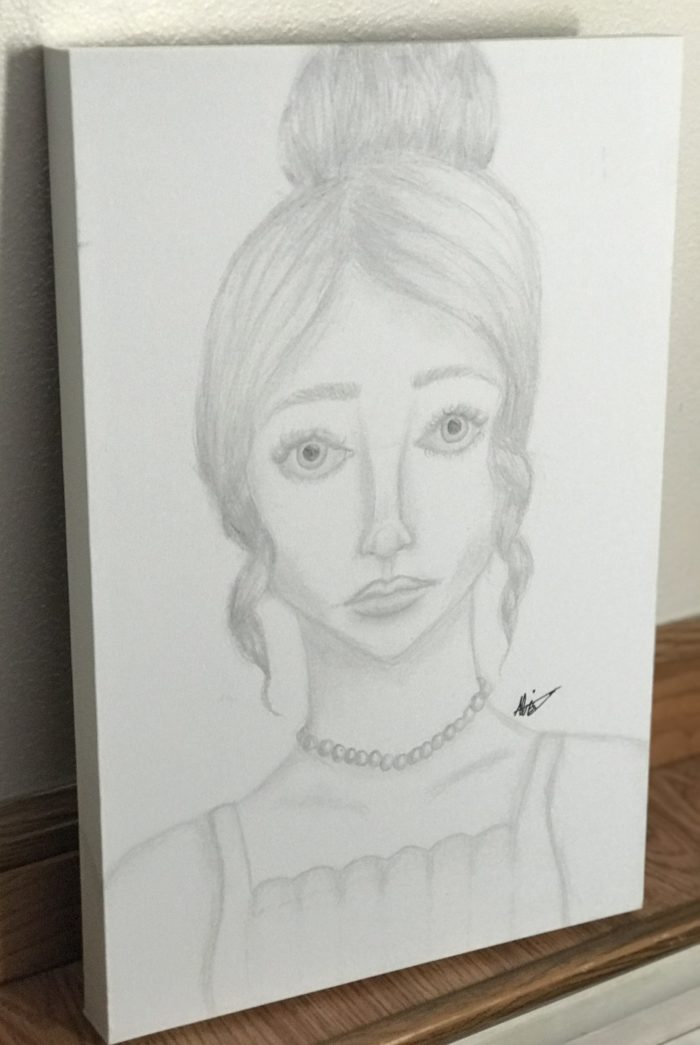 I have gotten a few canvas prints from Canvas Factory. I LOVE canvas prints. The quality of the image is wonderful and the canvas is just perfect.
I decided that I'd try something different for our next Canvas print. Our oldest daughter is the artist in the family. She's so creative. She's done all sorts of pencil drawings, acrylics, chalk, water color, etc, etc. She has some of her favorite drawings that she's done in pencil on plain paper. So why not preserve that artwork on canvas?
I told her to pick out one of her favorite drawings. I then scanned the drawing and uploaded it on our computer. From there, I just went to Canvas Factory, uploaded the image, and ordered the drawing on a canvas. The results were stunning!
Artwork on Canvas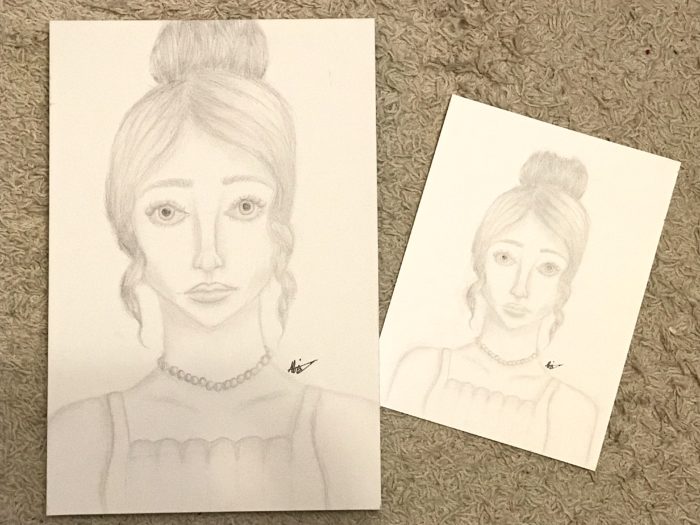 It really looks like she drew, with pencil, right on the canvas. Except, the canvas will not smudge. Such a great way to preserve any artwork on canvas. I wish I would have thought of this sooner. It would have been great to capture the kids' artwork from when they were little all the way up. I have a feeling we'll be creating more canvas prints from Abbie's drawings in the future. Such a great treasure for her to always have.
Canvas Factory is super easy to use. And if you watch, you can find really great deals. When we ordered this one, there was a fantastic discount. Creating this kind of memory for a small amount, is amazing!

Do you have some of your kids artwork that you'd put on canvas?
Give it a try with Canvas Factory.
About Canvas Factory
Our goals at The Canvas Factory are simple. We want to make it easy and affordable for everyone to access online photo printing solutions. In addition to providing cheap canvas prints, we also strive to provide top quality materials and flexible options.

Whether you want to create metal wall art, acrylic photo prints, or stunning canvas prints, we can help. You can upload images from your computer, your social networking profiles, or choose from our large gallery of free to use photos.

We know that you are using our products to preserve your precious memories and favorite images. We take this responsibility seriously, so we always use the highest quality photo printing materials.