Thank you to Pelican Water Systems for participating in the 2016 Holiday Gift Guide. Information on how to become a sponsor can be found here.

We live in the city and have city water. Lately our water has just tasted off. It's never had a bad taste before but not only does it now taste weird, it even has a smell to it. I'm not sure what the city did to our water but I'm not crazy about the taste and smell that our water now has.
I was talking with some other moms at my son's baseball game. One talked about how we were fortunate to live in the city that doesn't add fluoride to our water. The city neighboring ours does actually add fluoride. There has been a lot of back and forth as to whether that's actually good for us to drink. This other mom mentioned that they had a full water filtration system in their house. And now that our water is tasting and smelling all funky, I'm looking into a filtration system ourselves.
I want to be able to get water straight from the tap and not have to worry about what's in it. That goes for all water in our house. I don't want to be showering with funky smelling water either!
Pelican Water Systems
Are you concerned about your water too? You can improve water quality in your home with Pelican Water Systems. They offer shower filter systems and counter top water filter systems that are easy to install and are just what you've been looking for.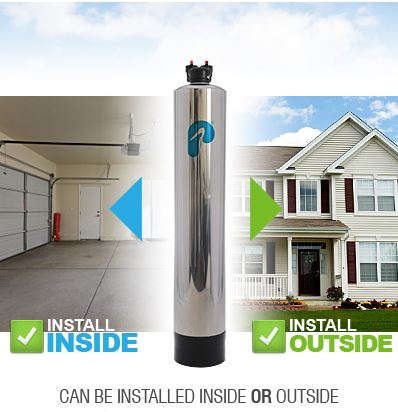 Personally, I've been looking at this whole house system that they offer. It can be installed either inside or outside, so that makes it convenient for us.
Requires no electricity
Does not waste water
Easy Installation
No drain required
5-year performance guarantee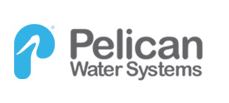 About Pelican Water Systems
Pelican is a company that helps families enjoy cleaner, safer, better tasting water in their homes in an environmentally friendly way.

Pelican Water was founded in 2007 with the goal of producing cutting-edge water filtration and salt-free softening systems while providing the highest level of customer service. Pelican's innovative water systems are environmentally friendly because we believe that clean water should not come at the expense of a sustainable future.

We will set the industry standard by continually operating with integrity and passion in our unwavering commitment to providing cleaner, safer water for all. Together, we can work towards protecting our world's most important resource.
What from Pelican Water would you be looking at for your home?
Make sure you check back around Thanksgiving. Pelican Water is hosting a GIVEAWAY! 
Connect with Pelican Water Systems