Egg Muffins [Keto, Paleo, Low Carb]
When trying to eat healthy, finding food that is "grab and go" isn't always easy. These Paleo Egg Muffins are very easy to make a head so that you can just grab and go.
I made these up ahead of time and then stored them in a ziploc baggy in the fridge. Before my husband leaves for work in the morning, he just heats a couple up in the microwave and has a great Paleo breakfast.
Now those that are purist Paleo, may not like the lunch meat. I'm of the opinion that this is going to be better for me than the English Muffin that I would normally eat this with and especially better for me than the McD's drive through.
Grab your muffin tins and you can whip up these Paleo Egg Muffins in no time.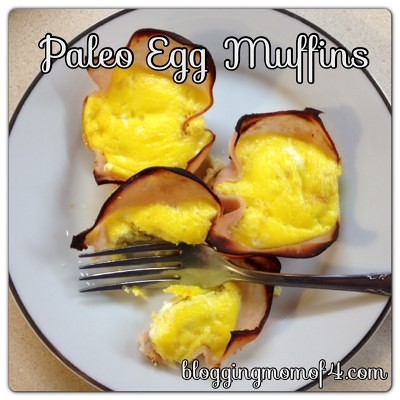 Egg Muffins [Keto, Paleo, Low Carb]
Ingredients
8

eggs scrambled

bacon

ham or turkey lunch meat (look for organic or at the very least ones that have fewer additives)

muffin tins

cooking spray
Instructions
Preheat oven to 350.

Spray your muffin tins with cooking spray.

Layer each tin with a piece of meat.

Add in the scrambled eggs to each tin filling 1/2 to 3/4 full.

You can also add veggies or cheese (if you're on Lacto-Paleo).

Bake in the preheated oven until muffins are set in the middle, 18 to 20 minutes.
You can, of course, do this without the lunch meat as well or make them omelet style. When you're scrambling your eggs, add in veggies, meat of choice, etc. Then add to your tins as in the instructions above.
You can find my other favorite Paleo recipes too.
Enjoy!
Topic: Paleo Egg Muffins