Disclosure: I received this product at a discounted rate in order to facilitate my review, however, all opinions are completely my own.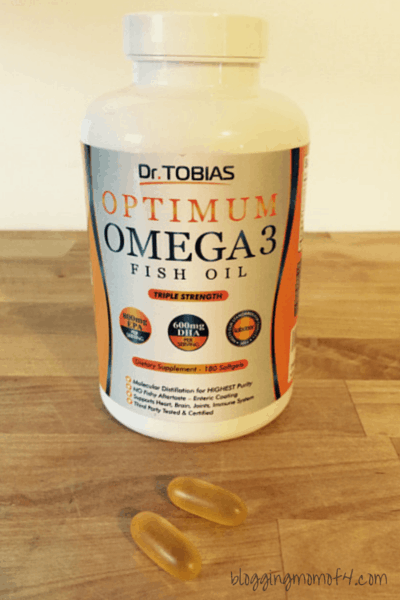 Oh. My. Word my memory is SO bad! As well as my focus. As you get older are you noticing that your memory and focus are worsening. I'm not exactly over the hill so I'd hate to see what my memory is going to be like in 20-40 years. Yikes!!
Taking an Omega 3 fish oil supplement is so good for you! It supports the health of heart, brain health, inflammation and joints, mood and mental state, and skin and hair. They recommend that we give our babies Omega 3 so don't you think it's a good idea for us as adults to make sure we're getting it too?
Once you find an Omega 3 fish oil supplement that works for you, and take it regularly, you should start to feel the beneficial effects.
Take a look at this brand:
Dr. Tobias Optimum Omega 3 Fish Oil Pills (180 Count)
Triple Strength Fish Oil Supplement


BETTER ABSORPTION & PREVENTION OF FISHY AFTERTASTE: Our omega 3 fish oil pills have an enteric coating to increase your absorption of the essential fatty acids and to prevent fishy aftertaste.
PURITY THROUGH MOLECULAR DISTILLATION: Dr. Tobias fish oil met or exceeded all LabDoor purity and label accuracy standards. Our fish oil is purified with molecular distillation – one of the few current methods that can remove heavy metals, PCB's and other toxins to below detectable limits for human consumption.
OPTIMUM SERIES 2,000 mg Fish Oil with 1,400 mg Omega-3 Fatty Acids (600 mg DHA, 800 mg EPA) per serving (2 caps). Get 3-4 times more of the important Omega-3s compared to many other brands. The famous TV Doctor calls Omega 3 the most important single supplement. With this product, you will meet the recommendation of the TV doctor of 600 mg DHA per day – with a single serving! Fish oil supports the health of heart, brain health, inflammation & joints, mood & mental state, skin & hair.
No fishy aftertaste? I'm sold!!
Receive a free membership to the Dr. Tobias site with every Dr. Tobias product purchase! This includes free access to 25 bonus online health videos with effective exercises for your health & stress relief. Brought to you by a reputed international instructor.
Now on to the awesome Giveaway brought to you by Dr. Tobias Omega 3 Fish Oil!!
Giveaway
Enter to win an Apple iWatch!!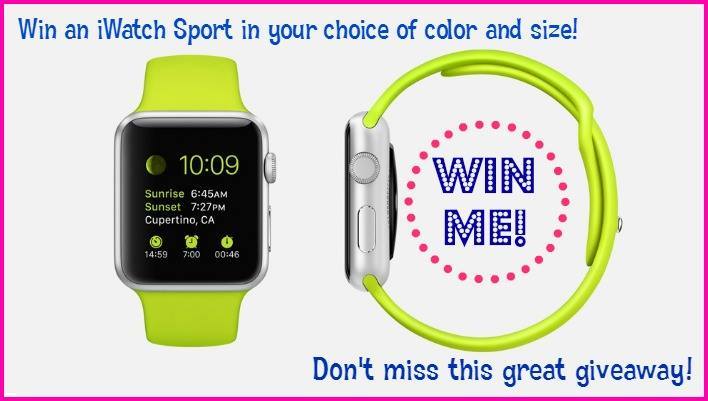 Participating blogger is not responsible for prize fulfillment. Sponsoring company will select and notify winner.