#InTheRawParty #Sponsored @InTheRawBrand
Disclosure: I was provided a Monk Fruit in the Raw party kit for review purposes only. All opinions are my own.
Back to school is now underway. Some have been back for a month or so already. We've been back homeschooling for about 2 1/2 weeks now. It's been great so far. We're definitely easing back into things and getting used to the school schedule.
We are in a great homeschool group that meets once a month. Our homeschool group is growing. Almost growing out of the building we're using. It's awesome to see all of the new families that are joining.
Before school started, we had a Homestars kick off meeting. It was a great time for us to all get together, decide what we were doing for the new school year and catch up after summer break. I thought it was also a great time to bring some Monk Fruit in the Raw for them to enjoy.
I've been in this homeschool group for a few years now and have a chance to get to know the fellow homeschool moms. I know that a lot of them are very health conscience and are looking for better alternatives when feeding their families.
I knew that they'd enjoy Monk Fruit in the Raw samples.
Monk Fruit in the Raw
Monk Fruit In The Raw® is a zero-calorie sweetener made from monk fruit, a vine-ripened fruit native to Asia. The monk fruit extract, which is about 300 times sweeter than cane sugar, is blended with dextrose, a bulking agent, to create the perfect balance of sweetness so that it can be conveniently measured, poured and used as a substitute for sugar or other caloric sweeteners.

*Each packet contains less than 3 calories per serving, which the FDA considers dietetically zero.
If you've been following along, you know that my husband and I are on Medifast. Finding a sugar alternative like Munk Fruit in the Raw, is great! I actually used it in a Medifast cookie recipe recently. My cookies turned out great and had just the right sweetness.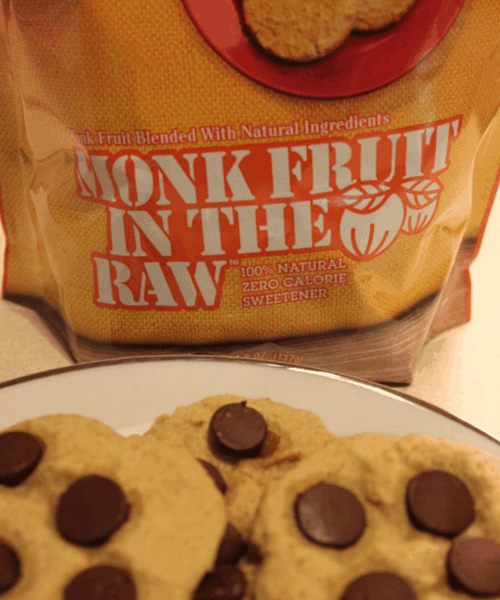 If you're looking for a great sugar alternative, give Monk Fruit in the Raw a try.
Again, I was provided a Monk Fruit in the Raw party kit for review purposes, however, all opinions are my own.