Disclosure: I received the LUGZ Tambora for review purposes only. All opinions are my own.
The winter here has been horrendous! We've gotten so much snow this year. Apparently, the total snow fall has not surpassed what we had last year. However, last year we actually had some warm days in between snow falls that helped melt a bit of it before the next snow fall. Not the case this year. It's just been brutally cold. No chance of anything melting so it just keeps piling up.
On any day that it's above zero, my kids want to get outside to play. I welcomed this review of the LUGZ Tambora. These boots are fantastic. Not only are they warm and comfy, they are pretty stylish. I love this pair that comes in that fabulous silver color.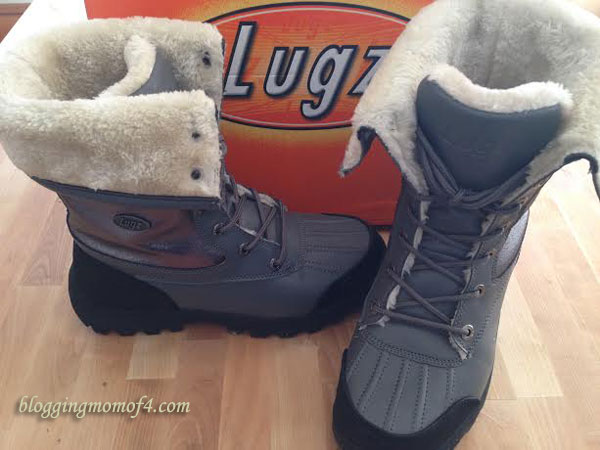 They are not overly heavy either. I don't just wear them while out in the snow, I like to wear them running errands, etc too. They are easy to put on and keep my feet warm while I'm running from place to place. Great for traction on all those snow covered, slippery sidewalks that we have. Another great effect from no warm temps to melt anything.
LUGZ Tambora
Description:

The Women's Tambora Spark combines fashion, comfort, and functionality to assure that you will love your boots for years to come.

Details:

Soft acrylic fur lining
Cushioned insole
Padded tongue
Are you in need of some new winter boots?? LUGZ is offering one of our readers their very own LUGZ Tambora. If you're stuck in one of these cold weather states, you're going to LOVE these!
LUGZ Tambora Giveaway
Giveaway will run through 3/22. Must be 18+ years old, US Resident to be eligible. Enter via the Rafflecopter below to WIN.
Topic: LUGZ Tambora Review and Giveaway