It can be challenging to achieve the right balance of healthy living when you have a busy lifestyle. It can feel impossible to fit everything into each day when you have kids, work, and household chores to manage. This is why it's so important to choose healthy lifestyle choices that fit into your daily routine.
There are plenty of ways you can adjust your lifestyle to benefit your health. You should ensure you know how to keep time well and make the most out of every spare minute of the day. Here are some of the best ways you can live your healthiest life.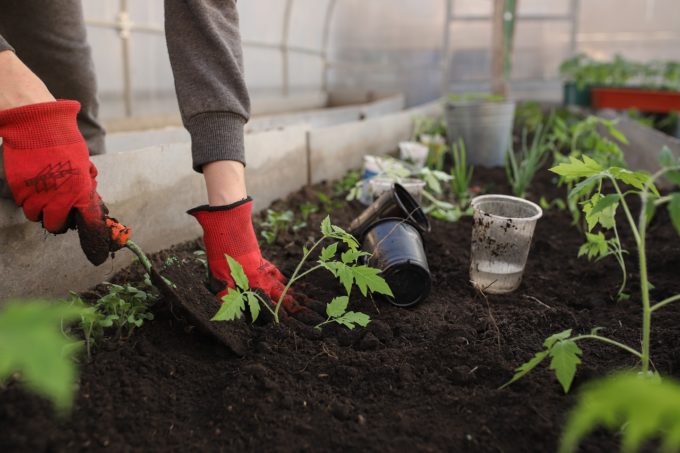 Get Gardening
It is well known that connecting with nature can help improve your mood, boost your energy levels and reduce stress. Gardening can be the perfect way to connect with nature while getting some gentle exercise. You could consider setting aside a few minutes each day to devote to gardening. This can also help you get some much-needed me-time.
You could start small, for instance, by planting one low-maintenance plant in your garden and taking time each day to prune and water it. The more experience you gain, the more you can experiment, and soon, you will have a beautiful garden overflowing with flora.
Start And End Your Day With A Walk
Walking is an excellent and straightforward way to get more exercise. You could consider going for a short ten-minute walk after you wake up and once you finish work for the day. If your kids' school is within walking distance, this could be the ideal way to multitask, getting you and your kids healthier.
Wear SPF Daily – Even In Winter
The sun's rays can cause damage to our skin all year round. Even in the dead of winter, harmful rays can cause premature aging and even skin cancer. It is best to wear SPF of at least 30 all year round. Get into the habit by incorporating sunscreen into your daily skincare routine, after applying moisturizer but before applying makeup.
Boost Your Electrolytes
Electrolytes are crucial to maintaining our health. Electrolytes can be found in various foods and drinks, so it is essential to understand how best to get additional electrolytes into your system. You can learn more about electrolytes benefits from Drip Drop, which has a wide range of products that can be invaluable in boosting your electrolytes quickly and easily.
Build Your Support Network
Your mental health is just as important as your physical health. Having a healthy support system in place can be invaluable in helping you stay mentally healthy. Your support system should include friends and family, as well as mental health professionals such as counselors and therapists.
Humans are social creatures, and we all need to spend quality time with loved ones regularly to prevent loneliness and boredom. You should take the time to see friends and family regularly and be an active participant in your community.
Avoid Alcohol
Many Americans enjoy alcohol as part of their social lives. While drinking in moderation can be acceptable in social situations, excessive alcohol use can cause many health complications. It is best to stick to the recommended guidelines for alcohol consumption and ensure you have at least four days alcohol-free each week. If possible, it can be beneficial to give up alcohol altogether for extended times, such as taking part in the Dry January or Sober October challenges.
Prepare Your Meals
Preparing your meals in advance can help you improve your culinary skills, avoid getting takeaway and help you make healthier choices. It can help to take time over the weekend to decide what you will make in the week. You can then get all the ingredients you need and ensure you always have something you can cook up easily.
Get A Regular Check-Up
It is a good idea to see your doctor regularly for health check-ups. This can be a great way to ensure you are doing the best possible things for your health and ensure you catch any possible illnesses early on. You should also look into general wellness services offered by healthcare professionals, like Seattle IV. Treatments can be administered at home, helping to keep you hydrated and nourished.
Sleep Well
Sleep is crucial to our health. Adults should aim to get between seven and nine hours of sleep each night. Taking steps to improve your sleep quality can have a beneficial impact on your health. You can improve your sleep health by going to bed and getting up at the same time each day and avoiding screen use in the hour before you go to sleep.
It is also beneficial to regularly assess whether your pillows and mattress are still comfortable and supportive. You should replace your mattress every eight years and your pillows every two years.
Go Vegan
Going meat and dairy-free can be an excellent way to incorporate healthier meals into your diet. It can also be a great way to do your part for the planet and tackle climate change. You don't need to go vegan permanently – even one- or two-days meat and dairy-free per week can positively impact your health.