The Little Mermaid was always one of my favorite Disney Princesses. I think I know every song, from the movie, by heart. Ariel is also my oldest daughter's favorite so when I asked her which Disney Princess Ornament I should make next, she immediately said Little Mermaid.
So… Little Mermaid Ornament it is!
Little Mermaid Ornament
I made a free cut file for you to use to make this DIY Little Mermaid Ornament easy to create.
You can download the SVG cut file here:
Little Mermaid Ornament Cut File
I used a DIY glitter bulb ornament in purple for Ariel.
For more info on how to make the glitter bulbs, you can refer to this post: DIY Disney Inspired Princess Christmas Ornaments and for more tips on how to apply the vinyl to the round bulbs, you can watch the YouTube video here: Tips for applying vinyl.
Alright, now let's get started.
Once you download your Little Mermaid SVG file into your Cricut or Silhouette, add your cut lines and re-size. I made Ariel a little under 2″ in length.
I love using different color vinyl for my designs. Makes it fun. There are so many colors to choose from though. Choosing the right color might be the most difficult part. When you look at Ariel, she has 3 main colors: purple, red, and green. There's a lot of different shades of green but I went with a minty green.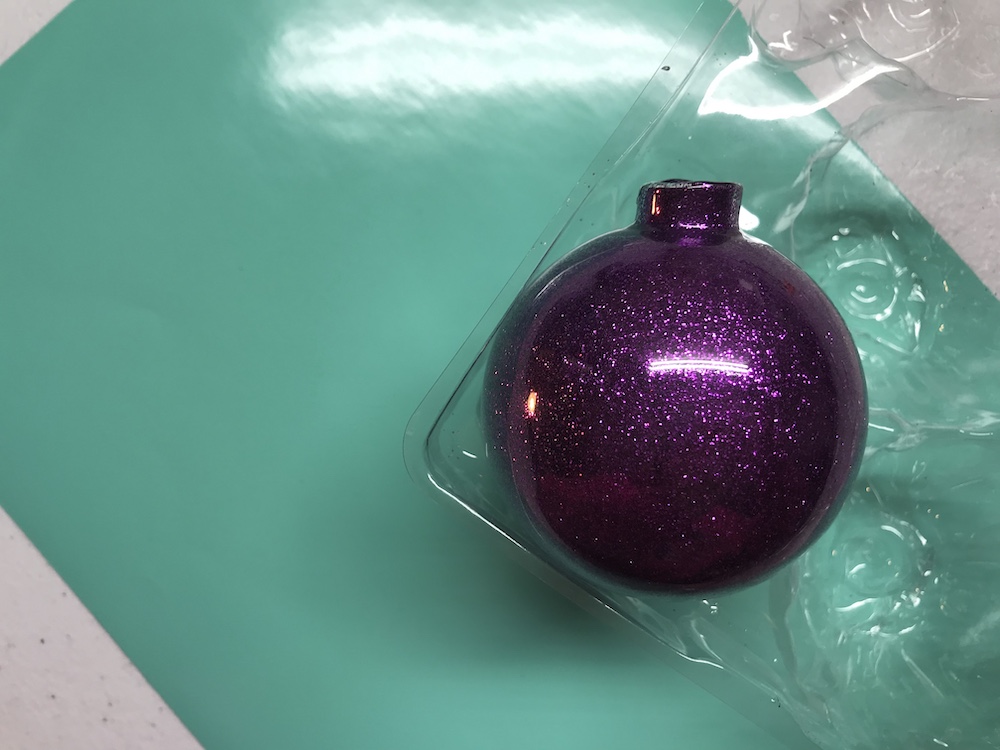 Once you choose your vinyl and get your design set, then just cut. If using a Silhouette, you can use the Vinyl, Glossy settings. Make sure the "Action by: cut" is selected.
If you've been reading up on my other DIY Disney Princess Ornaments, you'll have read why I put a box around my designs. Really helps save on vinyl when you're cutting out such small designs. The pic below shows the basic weeding for this design. Not much to weed at all.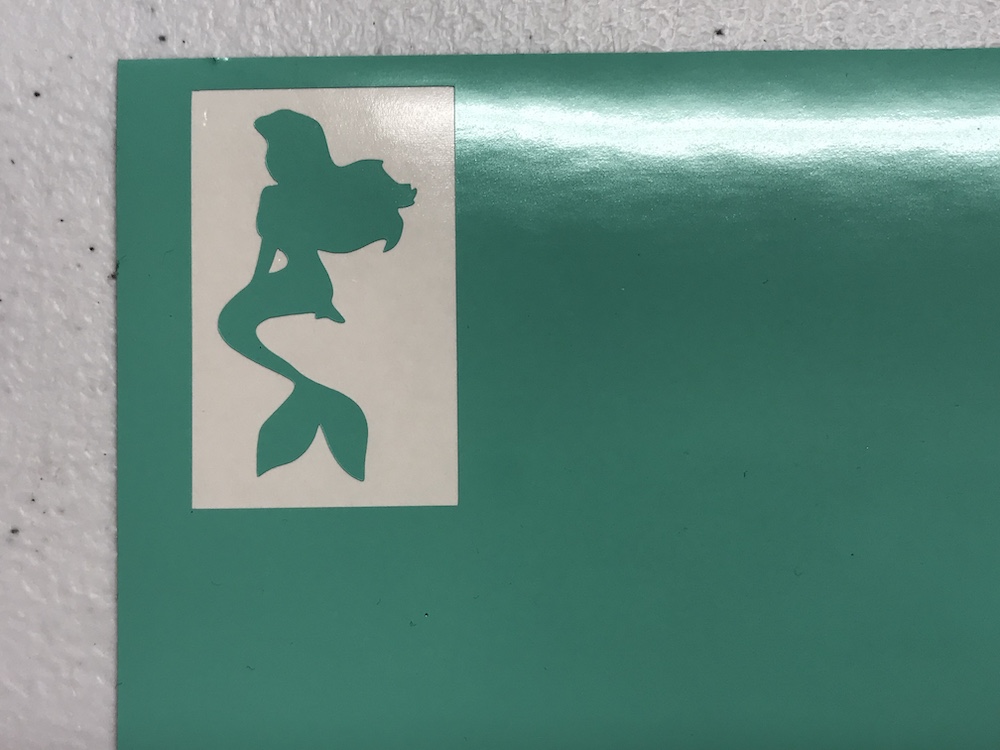 Once you've weeded the design, take your transfer tape and peel it up.
Aligning the design in the middle of the glitter bulb, gently press starting from the middle and going out. Smoothing with your thumb as you go.
Be careful not to apply too much pressure though. I've had a couple of these glitter bulbs break. You'll really have a glitter mess then!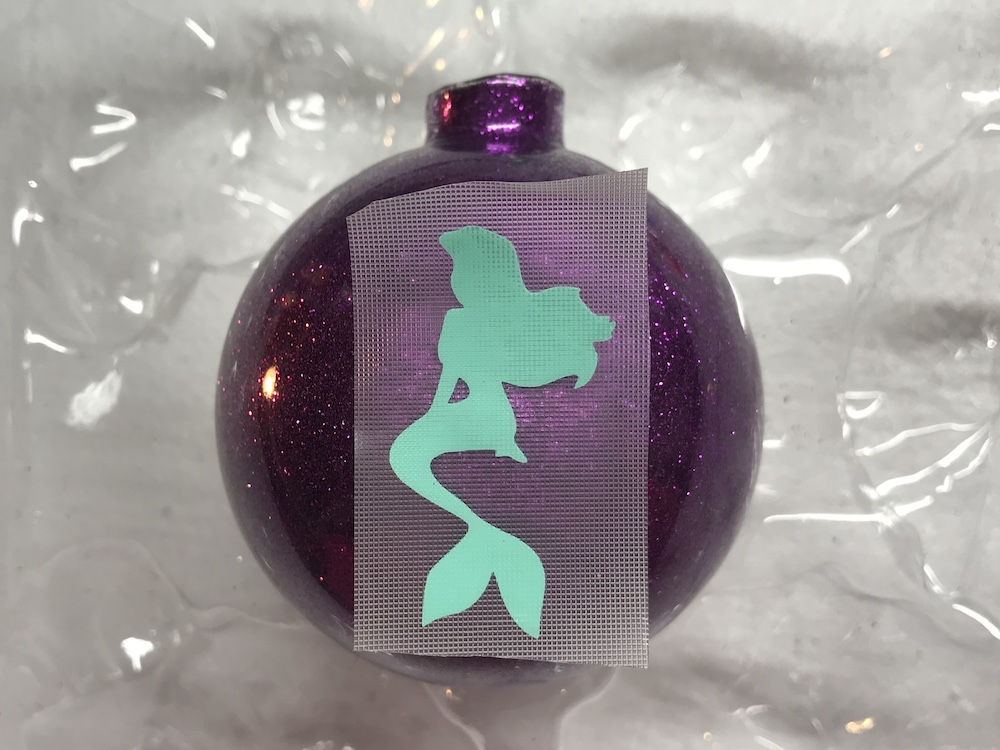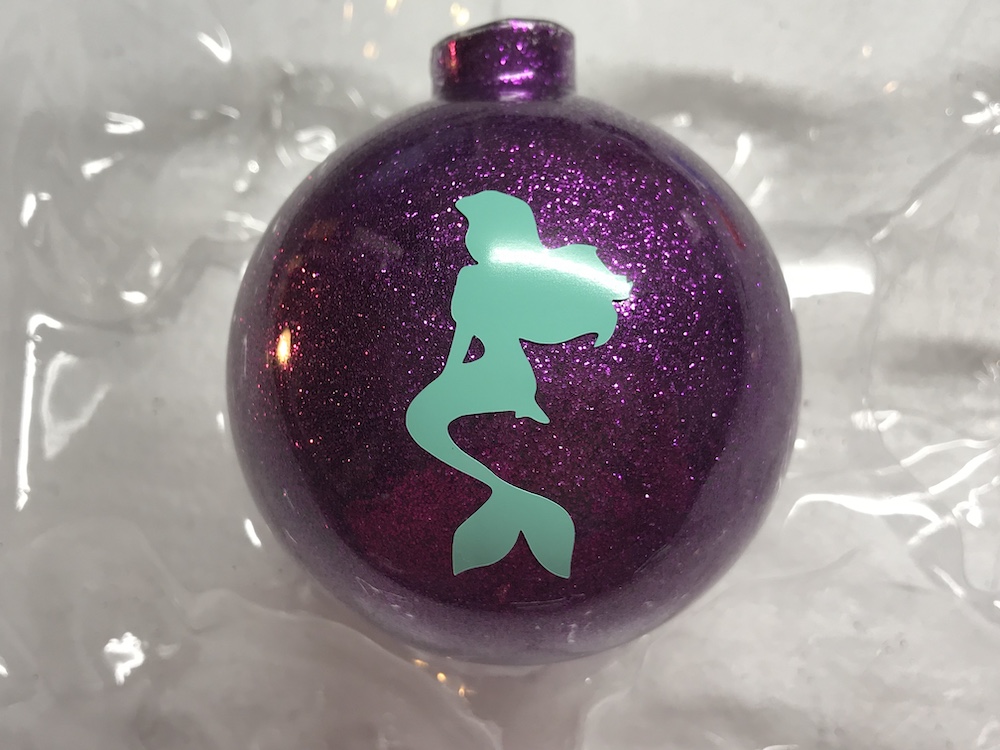 Once your design is applied to the glitter bulb, you are almost done. Just finish with a cute bow and hang on your tree.
I chose a red ribbon to capture that 3rd color of Ariel.. her fiery red hair.
She's beautiful!
What colors would you choose when making The Little Mermaid Ornament?