Today we are looking at babies learning through play. Thank you to Teach My for being a sponsor of the Holiday Gift Guide. If you are interested in becoming a sponsor, please visit us here.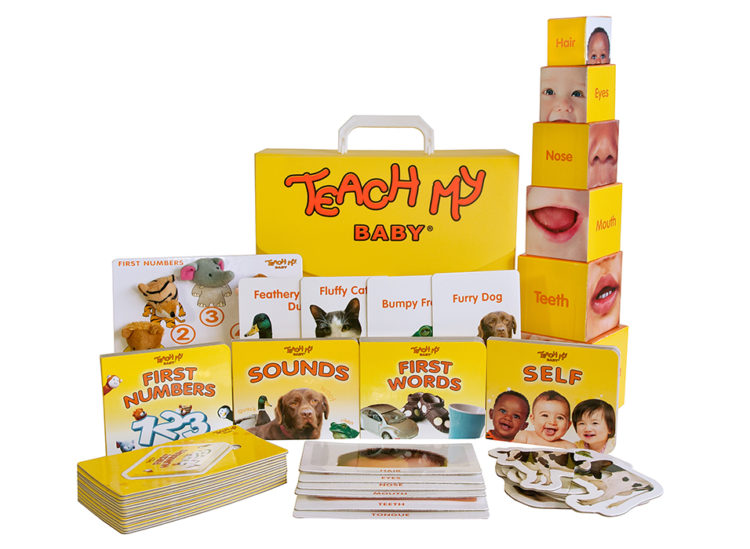 Learning Through Play
Thinking about a gift for the new parent in your life? Teach My Baby is a unique first holiday gift because children will use this for the first couple years of their life! From teaching first numbers and sounds to teaching first words, there is so much to learn in this one Teach My set. What a fun way to teach babies and let them start exploring their new world.
This is such a high quality set and includes everything you need to get your baby started learning. Fully interactive and tons of fun. I have always taken the "learning through play" approach with my kids. Even when they are young, think of everything they're learning or can learn just from playing. It's amazing.
Teach My gives us all these great tools in one kit. Take a look as I explore what's inside:
Did you see my little Rosie dog getting in my video. 😉 She's my little shadow and apparently isn't camera shy.
Teach My has several awesome learning kits. Each one made with amazing quality! Whether you're looking for your own kids or are looking for the perfect gift, check out the learning kits from Teach My!
About Teach My
Teach My, makers of award winning learning kits & sets or babies, toddlers, preschoolers and kindergarteners. Screen-free, Teach My kits give parents, grandparents and caregivers all of the tools necessary to teach the basics. From reading, printing, counting, colors, shapes and more, your mini scholars can get a headstart in just 20 minutes a day! Teach My kits are available at Amazon, Walmart.com, Target.com, Toysrus, Kohls.com, BedBath&Beyond.com and more!