Disclosure: I received some living books from Family Christian in order to facilitate a review. All opinions are my own.
Well school is officially underway. We are on day 3 of our home school schedule. So far so good but we're gradually getting back into the routine. It can be a tough adjustment going from summer time fine back to our days being filled with 'school type' learning.
Last year, we made a curriculum switch. We're doing a lot more reading of living books and it's been wonderful. I love when I can find books that the kids will enjoy. I want them to have a love of learning and this definitely helps foster that.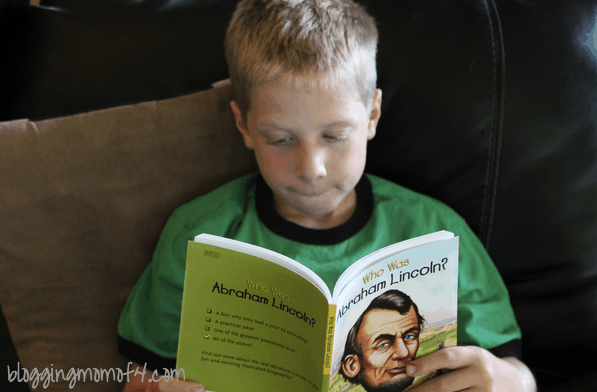 Having living books like these make learning fun. My kids don't even realize they are learning. When books are exciting and draw them in, they also tend to retain the information better.
I love having them learn history this way. There's so much history and sometimes reading the 'ol' textbook can be boring. It's a lot more fun if you can read a great story about the time in history you're learning about.
You can also do great unit studies this way or the 'unschooling method.' For example, we just watched The Book Thief. It's a great movie set in the World War II era. It opened up some great discussion and learning opportunities. So then for school, I'm having each of the kids read a book about Anne Frank. Finding books like this and learning this way is awesome!
You can find a lot of great books that your kids will enjoy.
Living Books
I love having a Family Christian store close by. I can find a lot of great living books there. For example, if you do a search on the Family Christian website for Anne Frank, you'll find some great titles. Same with Abraham Lincoln, which is my daughter's favorite president. We could spend hours looking around the store. So many fun things to look at and pick up.
Don't have a Family Christian store near you? No worries. You can find them online as well:
https://twitter.com/FamilyChristian
http://www.pinterest.com/familychristian/
https://www.facebook.com/FamilyChristian?ref=bookmarks
http://family-christian.tumblr.com
http://instagram.com/familychristian
We're looking forward to a great homeschool year! Here's wishing you the same.