Thank you to Groupon for sponsoring this post today about Kohls Coupons. All opinions are my own.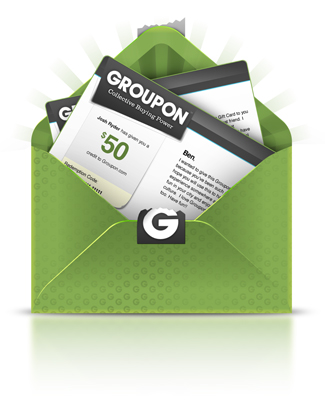 I am a HUGE Kohls shopper. They have so much of everything. From clothes to small appliances to home decor.
What I love best about Kohls is the deals. There's usually a coupon that I can use to save me some money. So whenever I plan on shopping Kohls, I go looking for Kohls coupons!
Have you tried Groupon? You might have found deals on entertainment, restaurants, etc in your area but did you know that you can also find coupons?
If you're looking for Kohls coupons, you can use this link to go directly to the Kohls section on Groupon.


Or you can go directly to Groupon and do a search for Kohls. (While on the site, you might find even more deals you want to take advantage of)!
Once you find a coupon that you want to use, it's as simple as clicking. Groupon will then take you right to the Kohls website and you can start your shopping. All it takes is a quick search on the Groupon site and you're ready to shop and save.
In fact, if you get in the habit of checking Groupon before you do any and all of your online shopping, you might be surprised at the coupons you'll find. It's always worth taking a quick second to see if there's coupons available.
While I was just on Groupon looking for Kohls coupons, I also found some other deals and coupons that I might want to take advantage of. You can find all available coupons just by clicking on "Coupons" in the navigation bar.
Right now, it shows that there are almost 80k coupons available on Groupon.
You can even look on the Groupon coupon site to get gift ideas. Maybe for a special day like.. Mother's Day for example. *hint hint*
So get to exploring on the Groupon Coupon site. Lot's of savings to be had!
What are your favorite stores to shop at… where are you looking for coupons for?