Thank you to Teach My for including the Teach My Kids Yoga Mat in our 2017 Spring Guide.
Just in time for Mother's Day. Check out this fun Kids Yoga Mat!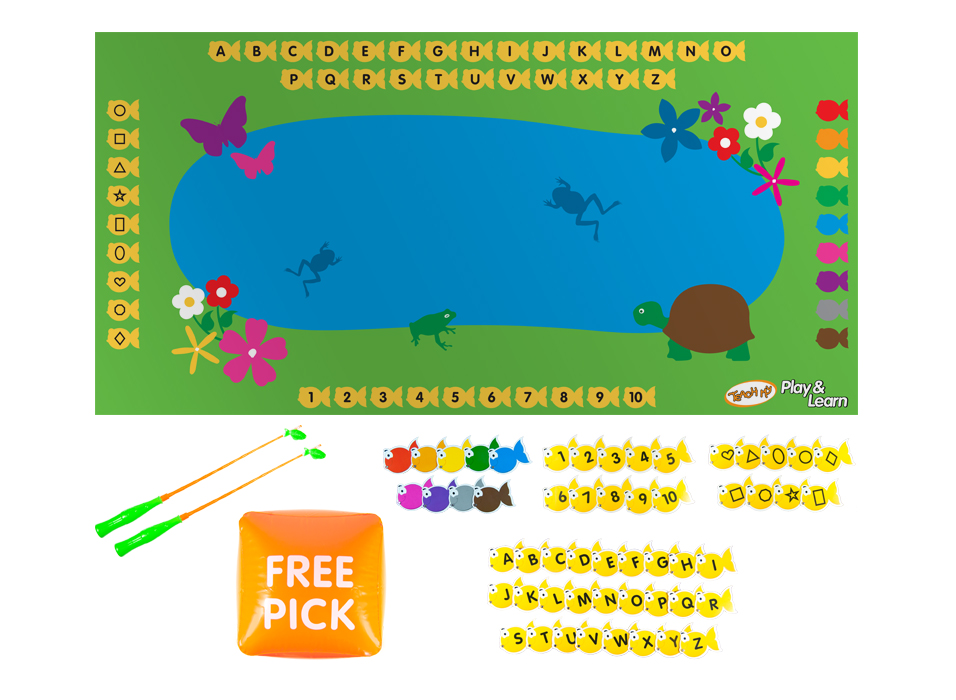 We love Teach My. They have a variety of awesome products perfect for early learning. The Fish and Learn Yoga Mat Set is the newest product from Teach My. (Make sure to read up on other Teach My products that Blogging Mom of 4 has reviewed).
When kids are having fun while learning, they absorb and retain so much more. Learning is now fun and they don't even know they're learning. All they know is that they're having fun. That is one of my biggest tips that I've gained from homeschooling. These early years, play time is so important. Let your kids play and learn at the same time. It's the perfect combination.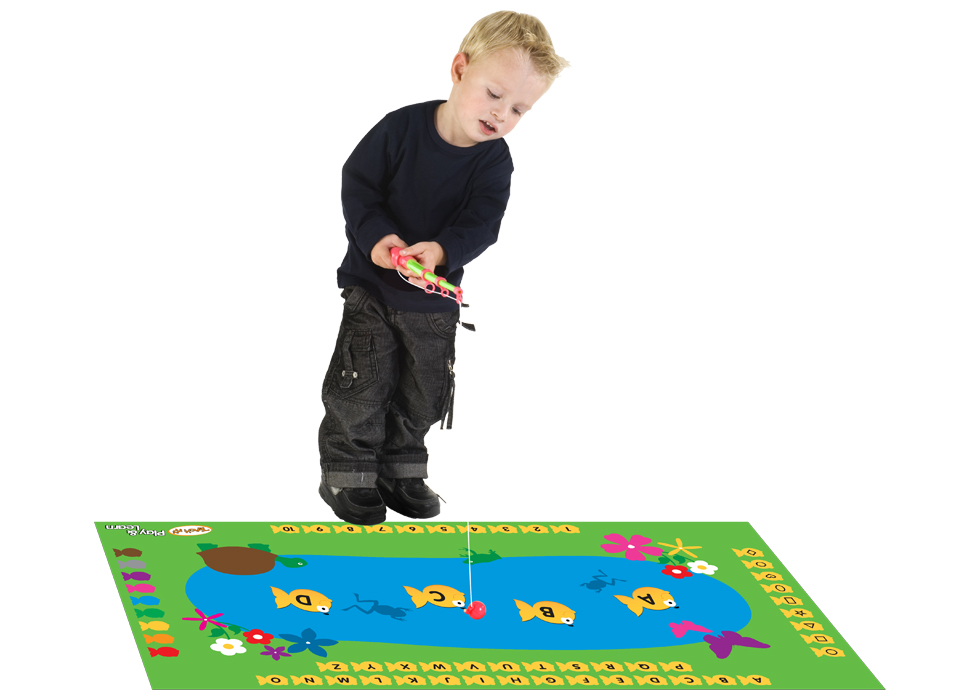 The Kids Yoga Mat helps your child master the alphabet, numbers, shapes and colors.  Plus, flip it over and your child can do yoga right along with you.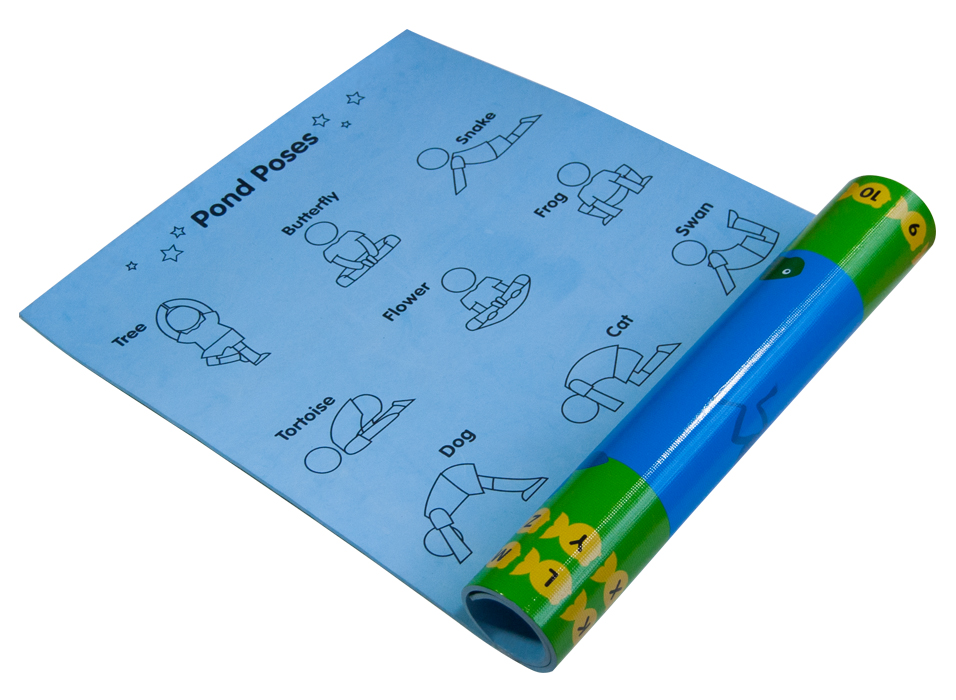 Features:
48″ x 24″ double sided kid's yoga mat
Front Side: Fishing Pond Game
Back Side: Pond Yoga Poses
2 magnetic fishing rods
54 magnetic fish – ABC's, 123's, colors, shapes
1 inflatable dice
Storage tube, yoga mat ties, learning guide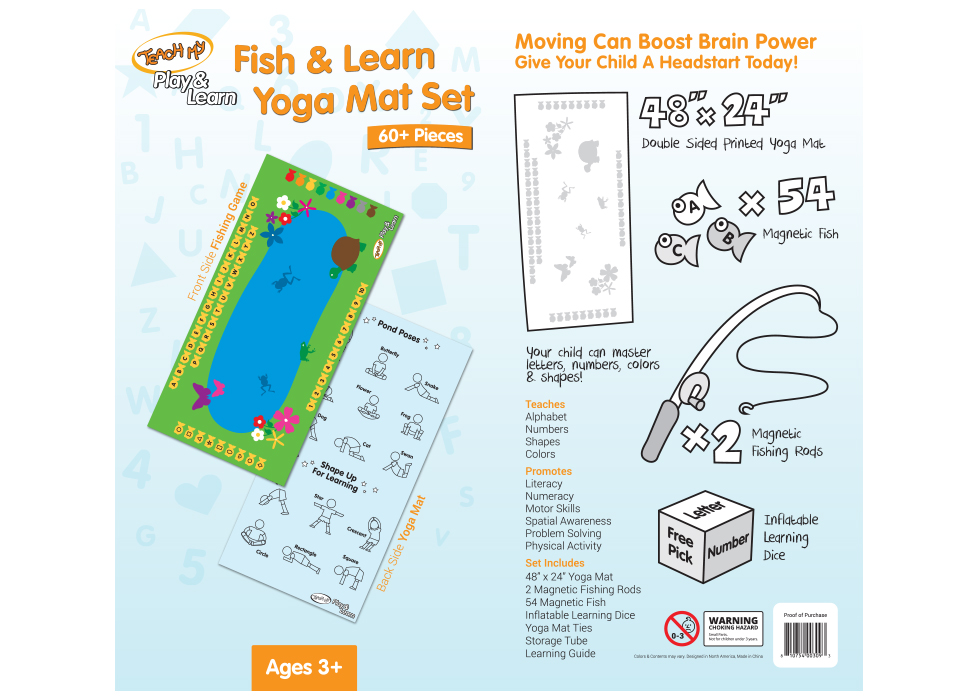 I know my kids LOVE anything that they can do with mom. Especially when they are little. Monkey see, monkey do. 😉 Anything that you can do to encourage learning is just wonderful. Products that are fun for them and teach too.
Teach My
Teach My designs, manufactures and sells award winning learning toys for babies, toddlers, preschoolers and kindergarteners. All screen-free, Teach My products encourage one-on-one time, a head start and a love for learning! All you need is 20 minutes a day!
Make sure to follow Teach My on Facebook for update info on all of their learning products!