This shop has been compensated by Collective Bias, Inc. and its advertiser. All opinions are mine alone. #AddCoolWhip #CollectiveBias #shop #cbias
We are officially back to school. The lazy days of summer are over and it's back to the busy school year. I've already started playing taxi driver with my kids. I'm on the go constantly so I'm always looking for delicious recipes and quick and easy snacks for the kids.
This Cool Whip Apple Candy Bar recipe is one of those perfect kids desserts. It tastes delicious with the Cool Whip and candy bars but also sneaks in fruit. You can give them what they love while making sure they're also getting something that they need.
This recipe is one of our favorites. It's very quick and easy to make and the kids love it! Between shuttling the kids to and fro, I make a quick stop at Walmart and can pick up everything I need.
Grab 2 – 8 oz tubs of Cool Whip.
Grab a box of Jell-O Pudding Mix. (Any flavor – I used Cheesecake).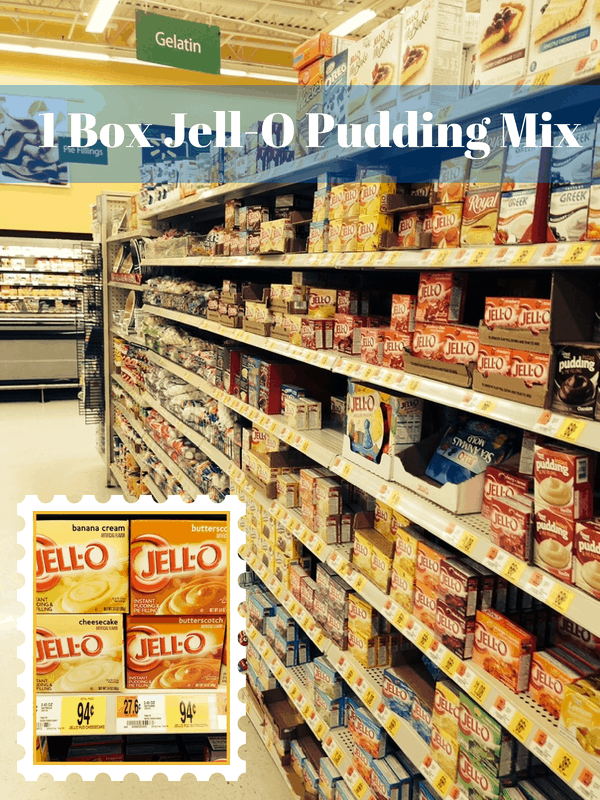 Don't forget the apples and candy bars. You can also choose your favorite apples and candy bars. We've used a variety of different candy bars and it's always yummy!
Kids Desserts – Cool Whip Apple Candy Bar Recipe
Ingredients
1 or 2 apples – cut up in small chunks
2 tubs 8 oz Cool Whip
1 box Jell-O Pudding Mix
1 or 2 candy bars of choice
Directions
1. In a bowl, combine Cool Whip and box of Jell-O Pudding mix. Pudding mix should NOT be prepared first.
2. Cut up apples. No need to peel. Choose size of pieces to your preference.
3. Cut up candy bar into pieces. (Or buy bite size to make for even quicker preparation).
4. Fold in apples and candy bar pieces.
5. Serve as is or top with caramel drizzle and a few extra candy bar and apple pieces.
Your kids will love it. Actually I love it too! Happy faces all around.
Tip: Do not let your husband near the kitchen when you're making this yummy dessert!
What are your favorite kids desserts and time saver ideas for Back To School?
**Sometimes the photography is the hardest part of the 'job.' We end up shooting a lot of pictures trying to find the best. Take a look at the Kids Desserts – Cool Whip Apple Candy Bar Recipe outtakes**
Pin for later: