Thank you to Flybar for sending the Flybar Aero 2-Wheel Kick Scooter for review purposes and inclusion in our Holiday Product Guide. All opinions are our own.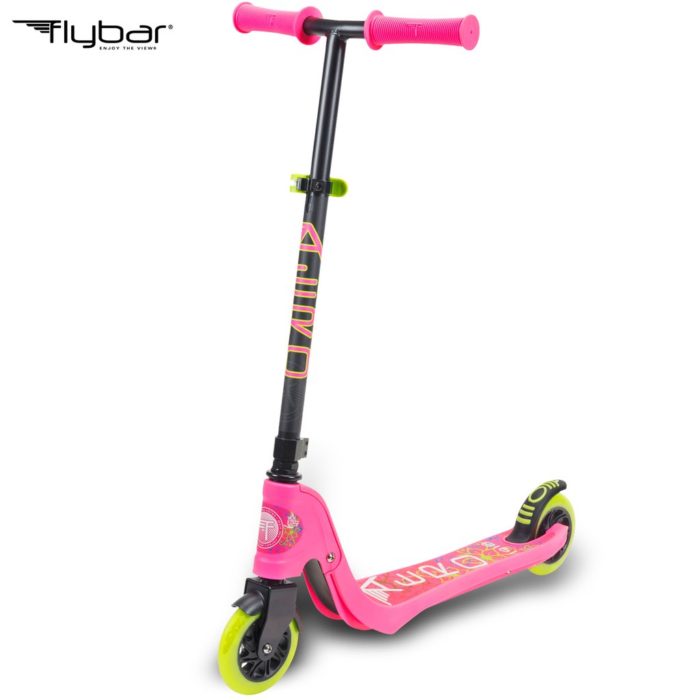 Flybar Aero 2-Wheel Kick Scooter
How CUTE is the Flybar Aero 2-Wheel Kick Scooter?! It arrived just a few days ago. Faith put it together and has been riding it around the house ever since. One of the great benefits of having hard wood floors. 😉 Especially when the weather gets colder and playing outside is not as ideal as it is in the summer. Well for Wisconsin weather that is.
I love all of the extra features that this kick scooter provides. Including the custom grip tape deck for added stability.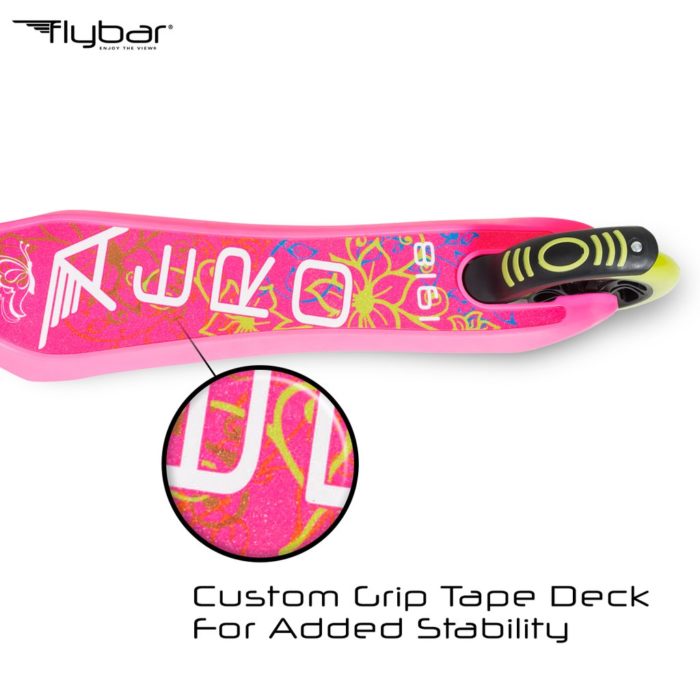 It is also very adjustable to provide the perfect fit for your child and can grow right along with them. No need to worry about a huge growth spurt. Just raise up the handle bars as needed.
Available in blue, orange, and pink each featuring their own unique grip tape design.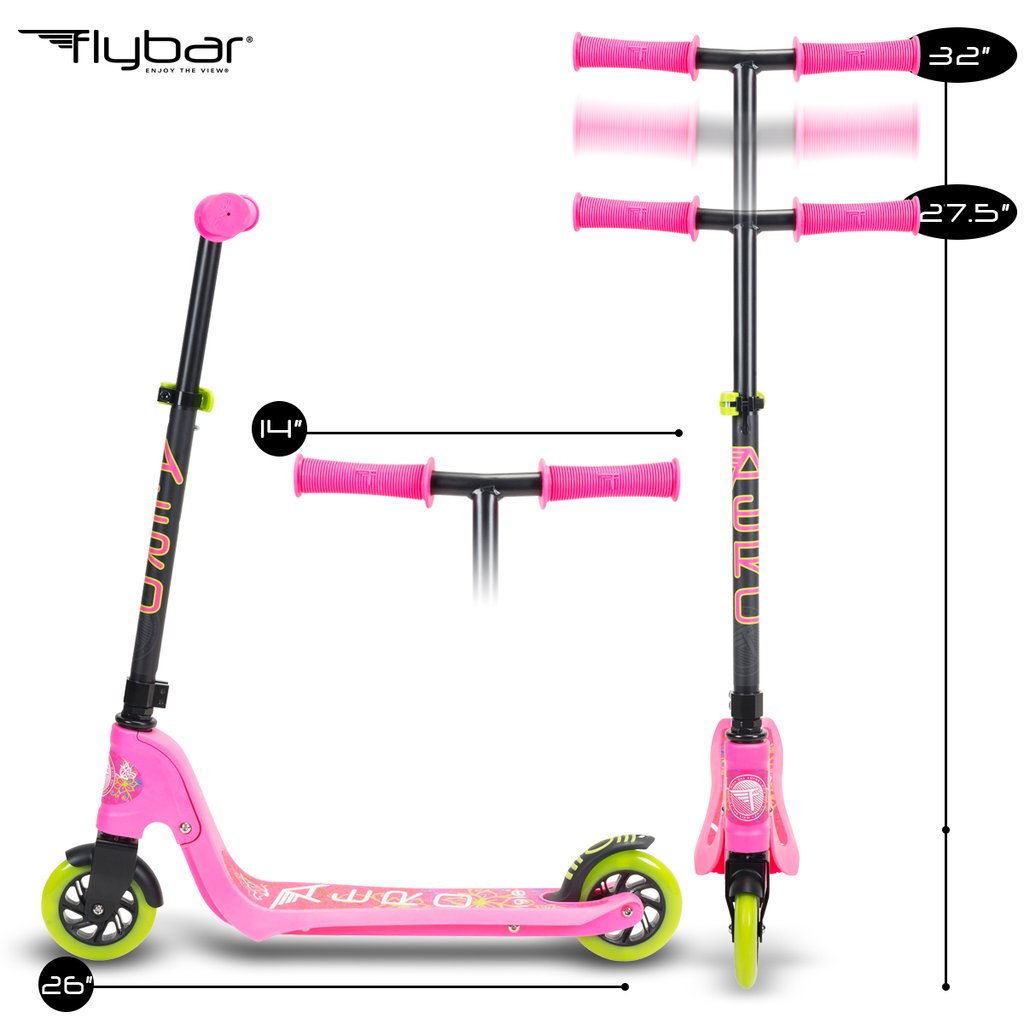 One fun addition that Faith loves is the light up wheels! The wheels are super smooth riding but also light up for an even cooler, brighter ride! I honestly do not mind her riding in doors on the hardwood floors because the wheels are so smooth. Now granted, the kick scooter is obviously supposed to be ridden outdoors. Our weather has just felt like winter lately so playing outdoors has not been as nice. AND we even got snow today!!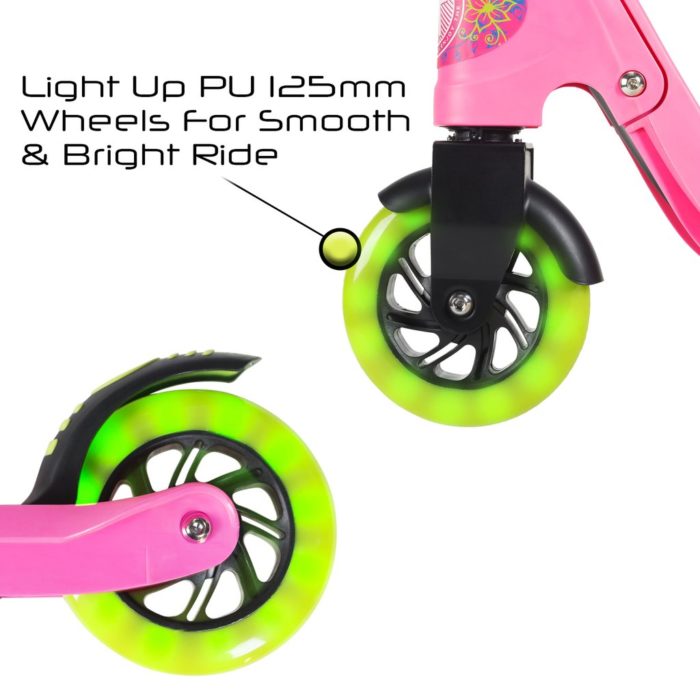 So I guess if you're going to be riding indoors (and outdoors) I'm glad it has the easy-step rear break. Makes for safe and quick stopping.
From Pogo Sticks to Scooters, Flybar has a ton of fun gift ideas for all kids on your shopping list. Faith loves the kick scooter.
Flybar is offering Blogging Mom of 4 readers 15% off when you purchase the Flybar Aero 2-Wheel Kick Scooter on Amazon! Just use code: FlybarHol15 at checkout.
Which Flybar products would you grab for gifting this holiday?