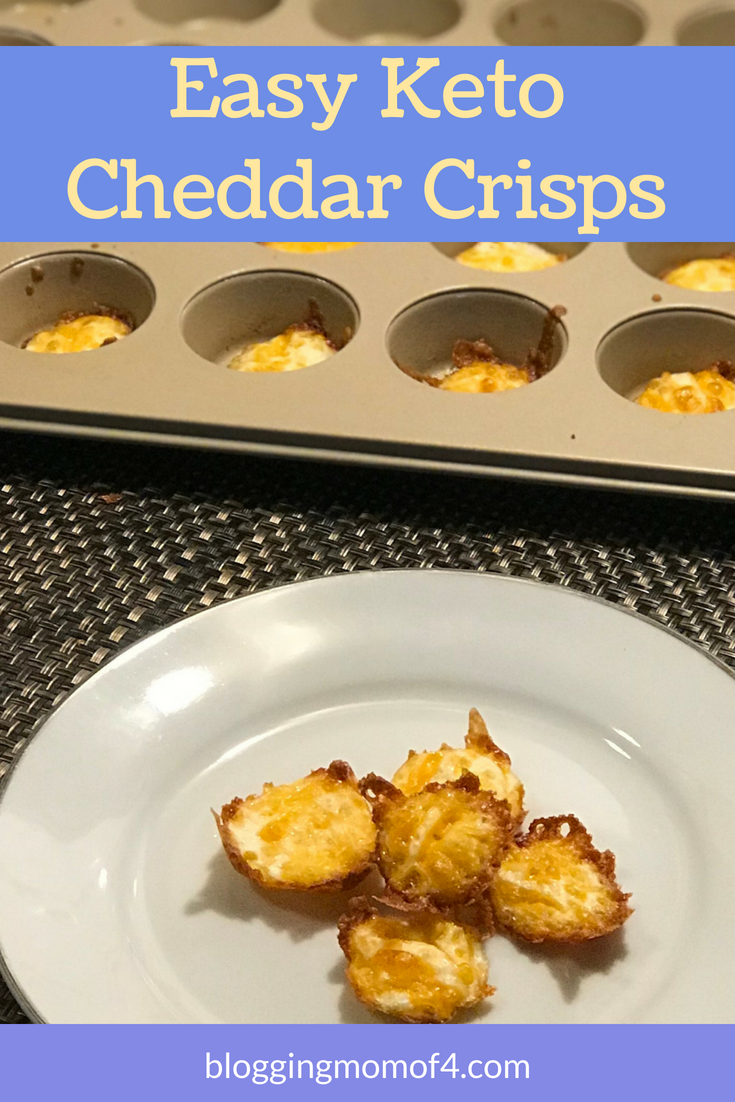 Okay, Keto dieters… are you missing the crunch? There's just nothing like the crunch of crackers or chips. These Keto Cheddar Crisps are not a cracker but man, they sure do the trick. They satisfy my need for crunch and they're really tasty! Bonus points that they're easy to make too. Just 2 ingredients. That's it!
Easy Keto Cheddar Crisps
Easy Keto Cheddar Crisps – 2 Ingredients Low Carb
Ingredients
1/2

Cup

shredded cheddar cheese

2

Egg whites
Instructions
Preheat oven to 400 degrees

Spray mini muffin pan with non-stick spray or grease the bottoms of the tins with butter

Whisk the egg whites and divide between the 24 mini muffin cups

Sprinkle the shredded cheddar cheese over the egg whites

Bake for 10 minutes or until edges are just starting to brown

Remove from oven and let cool

Remove crisps from muffin tins and enjoy
I bet you could make a lot of different varieties with these. Try adding some seasoning or different flavors of cheese. The ones I made, I used just the egg whites and cheddar cheese.
Tre trick to get them thin and crispy is to make sure that the layer of egg whites is thin. The whisked egg whites should just cover the bottom of each cup. Followed by a layer of cheese.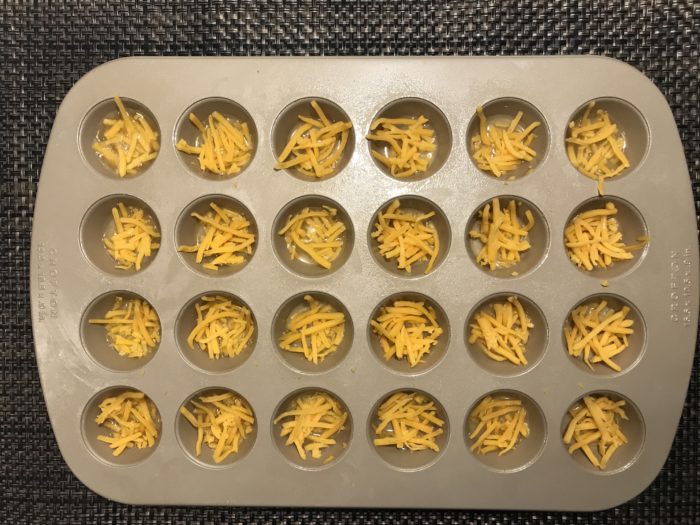 Pop them in the oven and bake for 10 minutes or until the edges just start to brown.
You can see in the picture below, the ones that have the right amount of egg white and the ones that maybe were filled too much. They still taste good but they're more fluffy and not as crispy.
Remove from the oven and cool. Once cool, you can easily remove them from the muffin tins and serve. They are so good and super easy to make. There's nothing to them at all. And it will help satisfy your crunchy craving.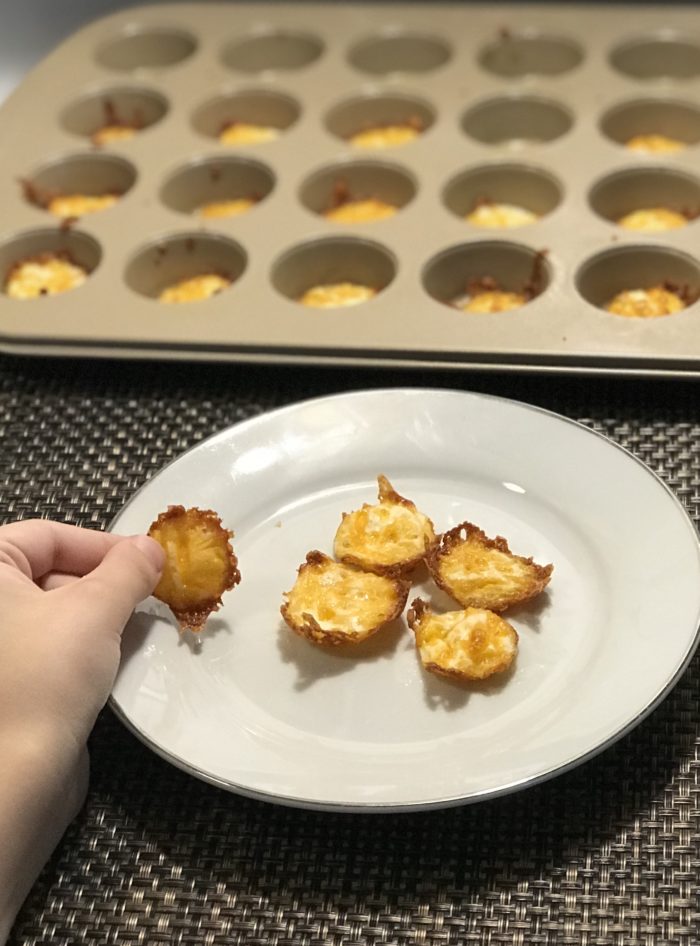 There's a few staples in this recipe that all Keto dieters should keep on hand and have enough of at all times. One is eggs, of course. Then plenty of cheese. All kinds of cheese. And side note, it's better on the Keto diet to buy a block of cheese and shred yourself. There's an additive called cellulose that is added to packaged shredded cheese to keep it from clumping. Did you know that? I sure didn't until I started the Keto way of eating.
Finally, you might find a lot of recipes that use muffin tins. Make sure you have a few on hand including the mini muffin tins.
Check out more Keto recipes in my Cooking – Keto category.
What variations would you try with these crisps? What's your favorite muffin tin recipes? Let me know in the comments below.