This post is sponsored by Febreze ™Air Purifiers and the BlogPaws Professional Pet Blogger Network. I am being compensated for helping Febreze Air Purifiers but Blogging Mom of 4 only shares information we feel is relevant to our readers. Febreze Air Purifiers is not responsible for the content of this article.
All of us moms out there know what it's like to smell some stinky smells. Kids, pets, leftovers the whole nine yards! We might light candles, spray air fresheners, or just ignore it. But all those things do is cover the smell up at best, it doesn't fix the main problem, which is the air.  So when I was giving the chance to try out the Febreze™ Air Purifier, I was super stoked!  The small yet powerful Febreze™ Air Purifier quickly eliminates odors and releases soft scents to freshen the air inside your home. The home air purifier is good for spaces of most sizes and it can easily fit on a table or counter.
Febreze Air Purifier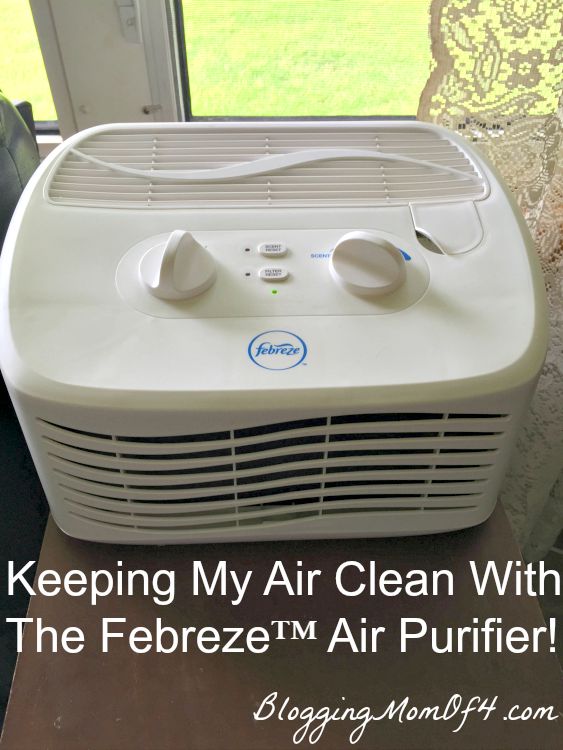 I love the shape of the Febreze Air Purifier, it's small and sleek! And being a family that has pets, anything that will help me keep my house fresh and clean smelling without taking up a ton of space is a win in my book. Febreze Air Purifiers are the only air purifiers specially designed to powerfully clean the air, eliminate odors, and add freshening with Febreze scent. Breathe cleaner air, breathe happy!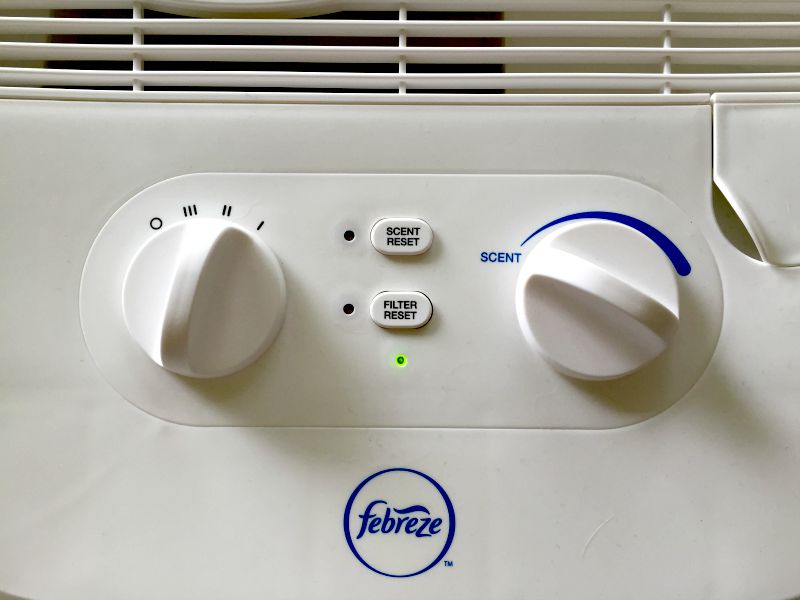 The HEPA-Type filter that is inside the Febreze™ Air Purifier removes up to 99% of air pollutants, which not only makes the air in your home smell better, it actually CLEANS the air. Cleaner air, is air that smells good and is good for you. And With 3 air-cleaning levels and a freshness scent control dial, the Febreze™ Air Purifiers are customizable to the user's preference. So you can truly customize your air, ha!
And for those of us that can a little forgetful, Febreze has you covered with automatic filter and scent replacement reminders! I don't know about you, but that's what I'm looking for!
You can use a scent pad or use without. I loved the smell with the scent pad. I didn't think it was overpowering but just made the room smell so much better.. just a clean smell. Not the dog smell we normally have. 😉
So if you are a mom like me (or anyone really) who is tired of kids, pets, or other environmental factors stinking up your air, make sure you head over to Walmart.com and order your Febreze™ Air Purifier today!