My husband used to make these for us when we first started dating. I don't think we've had them though since we had kids. So at least 16 years ago or more. Way too long without having a yummy Italian Cream Soda! They are so good. You can have them for a special treat or whenever. They are super easy to make and you can make them in a lot of different flavors.
I'm not sure what made me think of making these again. I think maybe it was while I was out shopping at Sam's Club. I was in the coffee aisle picking up K-Cups and saw flavored syrup. I picked up a raspberry.. then went back and grabbed some heavy whipping cream. I already had sprite and whip cream on hand at home.
On to the recipe…
Italian Cream Soda Recipe
Ingredients
Sprite (or club soda)
Flavored Syrup
Heavy Whipping Cream (or Half and Half)
Whipped Cream
Directions
1. Fill glass half with ice.
2. Add 1-2 ounces flavoring.
3. Add Sprite.
4. Add 1-2 ounces of Heavy Whipping Cream.
5. Stir and top with Whipped Cream.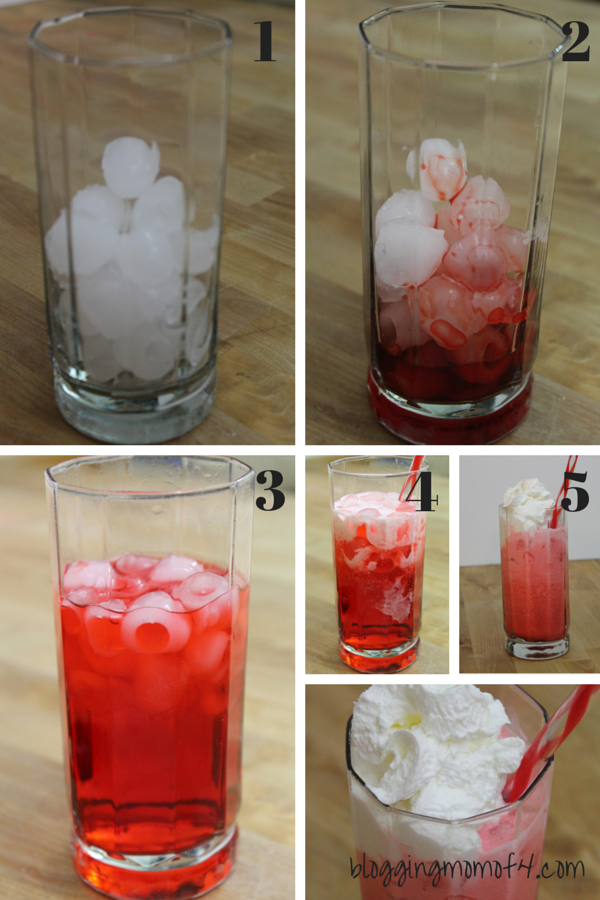 I made a few glasses of Italian Cream Soda for each of my kids. The first one, I measured everything. After that, I just poured a bit in. So if you like things exact, use a shot glass or something. Otherwise, just pour a little of each in and you're good.
My kids loved these so much, my oldest daughter made them again the next day too. Now I need to go out and grab some more sprite and whipped cream. We go through a lot of whipped cream. I think secretly my kids are eating it straight out of the can. From can to mouth! 😉
I'm looking forward to trying different flavors. Which flavor would you like to try first in your Italian Cream Soda Recipe?
Enjoy!