Disclosure: I purchased this product at a discounted rate to facilitate my review. All opinions are completely my own.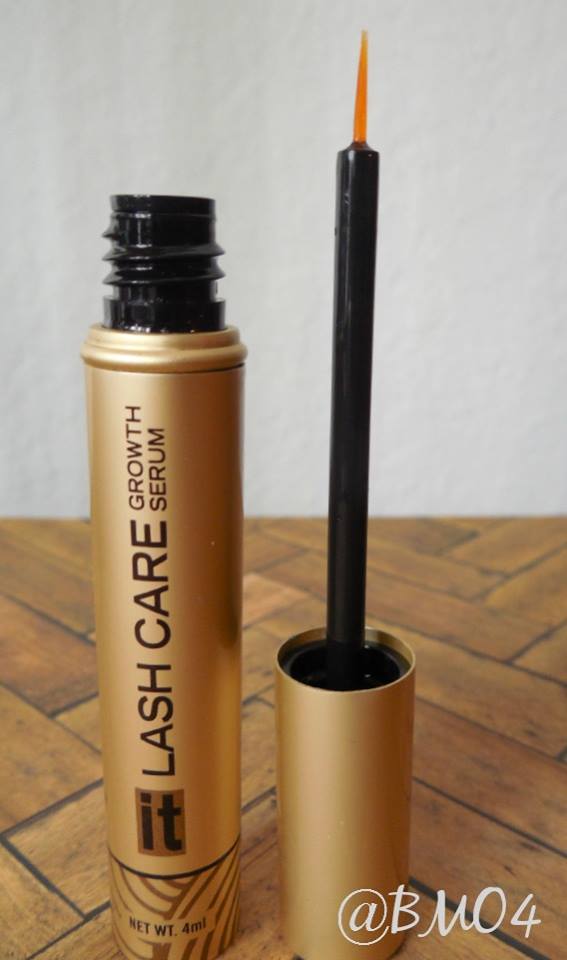 IT LASH CARE Eyelash Serum
Want to know a secret? When I'm on a press trip, I wear false eyelashes! Gasp. Such a shocker! What I'd love is some thicker, fuller eyelashes of my own so I won't have to deal with that crazy eyelash glue. You know what I'm talking about, right? It's sticky and never wants to stay where you put it.
Recently, I purchased IT LASH CARE Eyelash Serum because it says I can have naturally longer lashes within 30 days of use. I'm all for longer lashes. I feel like you wouldn't be able to see my lashes at all without using the false eyelashes. So, let me tell you what happened after I placed my order.
I waited patiently, but I didn't have to wait for long. Within a week, I had the bottle of eyelash serum in my hands. After reading through the  instructions, I washed my face to make sure there was no make-up residue and then went through these steps.
Shake the bottle
Apply twice a day (morning and night) at the base of lashes
Don't apply directly to lashes
Let eyelash serum dry fulling before applying mascara and/or liner.
Apply enough to moisten, but do not overuse so that product runs or drips
Easy, right? Super simple and takes less than a minute in the morning and at night, before I head to bed.
What I've discovered over the course of the past week is that I can start to see an improvement in the fullness of my eyelashes. I figure the longer I use the product the easier it will be to see the full results.
My eyelashes are fuller
They are softer
I'll be able to tell you more after my 30 days, but it's all looking good right now and I'll continue to use this product faithfully. Want to give it a try yourself??
SAVE 40% with Coupon Code >>
BLOGGS02
<<